Sara "Sally" Bird
Deputy Director, Directorate of Medical Materiel (retired), Defense Personnel Support Center, Defense Logistics Agency, Department of Defense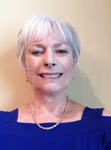 Healthcare/Supply Chain Management Experience:
Sara "Sally" Bird started her career in 1966 right out of college as a social worker for a small southwestern Pennsylvania mental hospital, a job that barely lasted six months. She then decided to move east to Philadelphia, taking a job as a procurement analyst with the Defense Personnel Support Center, Defense Logistics Agency, Department of Defense. Bird would spend the rest of her nearly four-decade career with the DOD's medical materiel branch, retiring in 2003 as Deputy Director, Medical Materiel, and Deputy Chief, Supply Operations, Directorate of Medical Materiel.
In 1969, Bird was promoted to program analyst, where she continued for seven years. In 1976, she became Assistant Chief, inventory management branch, Supply Operations Division in the Directorate of Medical Materiel. Four years later, Bird was promoted to Assistant Chief of the Supply Operations Division, Deputy Chief in 1983, and finally Chief in 1992. One year later she was named Deputy Director, Directorate of Medical Materiel.
Hall of Fame-worthy accomplishments:
Bird spearheaded and oversaw the conversion of the long-standing depot system operated by the Department of Defense, Defense Logistics Agency, Defense Personnel Support Center, to commercially based prime vendor system that supported more than 130 major medical treatment facilities that procured $1 billion in medical supplies annually at the time in the early-to-mid-1990s. This followed several decades of helping the depot program mature.
Although the highly structured DoD depot system had been in operation for decades, it had been steadily losing sales and support by the participating healthcare facilities, according to HPN's interview with Bird. In fact, DoD healthcare facilities wanted more than just lower prices; they wanted product choice. So they spoke with their buying patterns, stepping outside the structured confines of the depot system that specified what they could buy from a list and instead opted for products on the open market under Federal Supply Schedule pricing.
The relatively short Persian Gulf War in 1991 represented the turning point. Bird and her team created a massive pipeline for products to be shipped to the front but they had planned for a longer-term conflict. The result was a glut of product that needed quick storage. Unfortunately, the Government Accounting Office decided to evaluate supply operations at the DoD, which attracted unfavorable media coverage about the perceived "inefficiency" of the DPSC.
The GAO advised Bird and her team to look at the stockless inventory and "commercial depot" operation at Vanderbilt University Hospital. She did and then developed a program that could work for the DoD, dividing its group of hospitals into 22 regions and awarding just-in-time inventory contracts to a host of prime vendors, starting in pharmaceuticals and then expanding out to medical/surgical and other categories.
By 1996, Bird's logistical efforts were credited with saving the DoD more than $550 million, according to a July 1996 report in Healthcare Purchasing News. That total included a reduction of operational overhead costs by more than 42 percent, reduced pharmaceutical purchases by nearly $38 million on price, and $32 million in inventory costs. In fact, in 1995 alone, Bird's efforts helped cut $9.5 million in product storage costs and facility inventory and operating costs by $12.6 million.
Bird also led the charge in converting the DoD healthcare facilities transition to electronic data interchange so that the vast majority of customer orders, vendor confirmations, delivery invoices and vendor payments were transmitted via computer. Bird was created with the creation and development of the Medical Electronic Customer Assistance (MECA) system, as well, which was an online repository of product and pricing data from which DoD customers could choose from a variety of equivalent products.
Industry impact:
Certainly, the DoD healthcare facilities benefited from the efficiencies gained in selecting and using products and services. But so did the healthcare professionals working there and the patients they served, both in the facilities themselves and on the battlefields and emergency service areas overseas and around the world – in peacetime and during critical ware readiness.
Essentially, access to product and service choice and more effective and efficient supplier response enabled these facilities to generate hundreds of thousands to millions in hard- and soft-dollar savings, money that could be reallocated elsewhere.
The DoD's embracing of EDI also represented a hefty boost to the emerging and developing Universal Product Number (UPN) initiative, a med/surg symbology that the DoD required of its suppliers for more efficient tracking of product. UPN served as the forerunner and predecessor of the current Unique Device Identification (UDI) requirements.
The DLA called her a "conceptual thinker who led the shaping of the electronic tools that moved the medical war readiness planners into the 21st century." Under her "visionary leadership" the DoD deployed such tools as the Readiness Management Application (RMA was a component of the Defense Medical Logistics Standard Support (DMLSS) system). What did the RMA actually do? Enable large-scale simulations and industrial base analysis without the need for a multitude of human analysts.
Commitment to ethical standards, honesty and integrity:
The Defense Logistics Agency credited Bird with providing the "critical leadership in the medical materiel logistics support of global contingency operations, most notably to the Gulf War, but also in Panama, Grenada, Somalia and every other deployment during her tenure" as deputy leader of the Directorate of Medical Materiel. As the deputy leader, Bird was the strategist but also the tactician in implementing programs even as her superiors were the direct conduit to political leaders and the face of the operations to the media.
The DLA noted she experienced a "long and distinguished career" within the agency and that her accomplishments "are perhaps exceeded only by the number of her admirers."
Commitment to mentoring, education, and/or advocacy:
To quote the DLA: Bird "provided strong and visionary leadership to an organization that was facing turbulent times." When she retired, she left the Medical Directorate with "a well-deserved reputation for being the DoD leader in innovative logistics practices" as she "led the charge for commercialization of medical materiel logistics practices." The DLA acknowledged that this was a "complex task" that Bird accomplished in Medical Materiel alongside her other leadership role in Supply Operations.
Demonstrations of innovation and leadership:
Conceiving a commercial prime vendor program for a government agency is one thing; convincing, persuading and recruiting supporters and participants to make it happen is quite another. As part of her organizational improvement mission, she had to obtain buy-in from a "skeptical DLA organization and a demanding customer base," according to the DLA. She also accomplished this under the watchful eyes of the GAO.
Oh, and the DoD gave her 12 months to executive and implement the program for the first time. She did it with days to spare and earned the green light from administration officials to roll it out worldwide. Bird recorded "lessons learned" from the Gulf War project that she applied to post-war logistical efforts to fuel the commercially based prime vendor program.
Bird's management and oversight during the 1990s involved more than 170,000 items with $250 million of inventory distributed through three depots or direct from manufacturers and distributors as prime vendors via electronic commerce to more than 130 healthcare facilities worldwide. Bird's organization processed 1 million customer orders with an annual sales program that exceeded $1 billion. Her responsibilities also included managing the assembly of and supplying more than 200 deployable field hospitals, which had to contain enough supplies and equipment to operate in the combat zone from 10 to 60 days. She supervised 425 civilian and military employees.
Degree of professional influence:
To move a multibillion-dollar operation, buttressed by regimented policies and protocols and a long history of command-and-control decision-making to change the way it conducts business, manages operations and transacts orders and payment is no easy task. What had matured in decades had to be improved and upgraded within years with tangible results delivered in months.
Furthermore, the DoD succeeded largely due to the efforts of a civilian woman with a mind for business, management engineering and supply chain improvement, and not a decorated military war hero or seasoned bureaucratic politician.
Application of Hall of Fame-level of knowledge and experience:
Bird improved all levels of logistical operations at the Directorate of Medical Materiel and Supply Operations, from contract negotiations to product sourcing, inventory management and distribution and disbursement. Using the private sector provider and supplier operations as a model, Bird did not replicate but instead figured out ways to reconfigure and redesign the DoD's entire supply chain organization to adapt to a changing marketplace – one that embraced data analysis, demand forecasting and track-and-trace capabilities, as well as much quicker turnaround times linking buyers and sellers.
Professional worthiness
Bird earned Healthcare Purchasing News' 11th Annual Materials Management Leadership Award in 1996 (previously known as the Materials Manager of the Year Award). Bird represented the first government employee to earn this prestigious award as well as the first woman to receive the recognition.
Bird was inducted into the Defense Logistics Agency's Hall of Fame in 2003.
During her tenure in government, Bird earned the Meritorious Civilian Service Award, the Exceptional Civilian Service Award and the Distinguished Civilian Service Award.
Bird was made an honorary member of the United States Army Medical Department Regiment by the Surgeon General of the Army, LTG Ronald Blanck, USA (ret) "in recognition of her untiring efforts to keep the customer first in all our thinking."
The Medical Prime Vendor Program she spearheaded and oversaw was "characterized by then Secretary of Defense William Perry, as the best example of successful outsourcing in the Department of Defense, and has won numerous awards, including two Hammer awards for reinvention of government," according to the Defense Logistics Agency.
In Her Own Words…
What are your impressions about Bellwether League Inc.'s mission and philosophy, and how do you feel about becoming an Honoree?
Frankly, I am pleasantly surprised that the Bellwether League exists. Most organizations that honor past accomplishments are usually focused on the primary actors of an organization. It is wonderful that the Bellwether League's mission and philosophy focuses on recognizing the accomplishments of the support actors…the logisticians.
What attracted and motivated you to get involved in the healthcare supply chain management field when you did?
I liked the idea of using my energy and talent to help people be well and stay well. My choices were to become a clinician or to logistically support them. The logistics opportunity came my way first.
For what one contribution would you like to be most remembered?
The leveraging of U.S. commercial medical logistics business practices and industrial base to support our nation's warfighters and first responders every day and in every crisis.
If you were to encourage someone – either outside of healthcare or just out of school – to enter healthcare supply chain management and strive to be a future Bellwether League Honoree, what would you tell him or her?
I would tell them that healthcare logistics is a challenging and rewarding profession with limitless opportunity. I would go on to say I am living proof that with resolute determination and a little luck, you can have a fulfilling career, make a difference and be a Bellwether League Honoree. I would also urge them to remember you can get a lot accomplished if you don't care who gets the credit.
What is the one industry challenge you would like to see solved during your lifetime?
I think the industry should develop one standard naming convention for medical supplies and enforce it across the entire industry. The pharmaceutical industry has done that with the National Drug Code. The Medical/Surgical industry should do the same.
Why should healthcare organizations – providers, suppliers and payers – elevate supply chain management's relevance and importance to clinical, financial and operational success?
The cost of and access to medical material is a major factor in the success of any healthcare organization. For any healthcare organization to operate and survive in today's business environment it must obtain medical material in a timely and cost effective manner. Leaders of healthcare organizations ignore this critical aspect of their business at their peril.
In two sentences or less, what defines healthcare supply chain leadership?
Knowledge of the business fundamentals and the courage to make continuous changes for the better.
If you traveled back in time to when you just started in healthcare what would you tell yourself?
Never get comfortable with something that is working well. If you are just keeping pace you are falling behind. You need to lead, not follow.