Fred W. Crans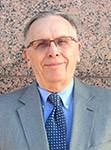 Status: Active
Career span: 55 years and counting

Current title: Healthcare Business Development Executive, St. Onge Company
Fred Crans has participated in the healthcare supply chain in both military and civilian roles. His military career spanned four years during the Vietnam War; his civilian career spans more than five decades – 51 years – and counting.
Starting in 1965, Crans served as a Hospital Corpsman for the U.S. Navy in Vietnam, where he was involved in one of the most sophisticated logistical operations ever – getting the wounded from the field to the appropriate point of care, using foot, truck, helicopter, plane and ship as transportation options. He served as a Field Medic with the U.S. Marine Corps. in 1966-1967. Following his military service, Crans entered the civilian industry in 1969, serving initially for three years as a Patient Care Assistant at Baptist Hospital in Miami, then promoted to Director of Central Processing & Distribution for eight years and then to Director of Materials Management at South Miami Hospital. Crans spent the next 37 years leading and running materials management departments for a variety of hospitals and hospital systems, and leading and running materials management engagements (ranging from specific projects to entire departments) for several prominent consulting firms and group purchasing organizations.
All told, Crans has dedicated 48 years of his professional career to healthcare supply chain operations.
Innovative, leading-edge, pioneering accomplishments befitting a Hall of Fame career:
Some credit Henry Ford for inventing the automobile; he didn't. Others credit Ford for inventing the assembly line; again, he didn't. Instead, Ford really figured out a way to use the assembly line to build automobiles quickly and efficiently. In a similar fashion, Crans may not have invented products that were deemed popular and useful but instead he figured out useful ways for products to improve services. In fact, many of the things Crans implemented in the early part of his career became the stepping stones for the basic elements of the modern-day supply chain – something few know because he never clamored for credit for what he accomplished.
In June 2008, Healthcare Purchasing News named Crans one of the mavericks of the healthcare supply chain. HPN reported that since the 1970s, Crans "left his imprint at six healthcare organizations, implementing a variety of concepts and programs that preceded the curve. Those included activating perpetual inventories for key clinical departments, such as the operating room and cardiac cath lab, distinguishing between official inventory numbers on the balance sheet from monthly expenses in the operating budget; developing a dedicated materials management information system administrator post; and putting into practice low-unit of measure for supply distribution, linen management, value analysis and procedure-based patient charging."
In 1973 he implemented PAR level replenishment at Baptist Hospital of Miami
In 1974 he instituted a multi-disciplinary Product Standardization Committee at Baptist
In 1975 he implemented an Exchange Cart replenishment system at Baptist
In 1976 he implemented at Patient Transportation System at Baptist, pooling the transporters from several departments and reducing FTEs by 5
In 1980, he piloted one of the first Automated Guided Vehicle systems (Transcar) at Baptist – colloquially dubbed the "Cranscar"
In 1980, he also oversaw the design, building and implementation of a fully-automated Central Sterile Supply department at Baptist.
In 1982-83 he used manual inventory management techniques and a partnership with a prime vendor to reduce the warehouse inventory levels by 50 percent and move it offsite at South Miami Hospital.
Crans was as amused as he was honored to be named a maverick because of how he creatively defined the term and how mavericks fit – or don't fit – within the corporate arena. A true maverick, according to Crans, "combines the vision of a Leonardo
da Vinci (to see the possibilities), the daring and courage of a Charles Lindbergh (to face the void and the possibility of failure), the romantic loyalty to a cause of Don Quixote de la Mancha, the desire to be in the fray as portrayed by Teddy Roosevelt, and the commitment of Davey Crockett.
"Real mavericks are called such because they don't bend to the normal bell curve," Crans told HPN in 2008. "They are often ridiculed and despised by their 'peers.' The mavericks are the folks who do what is right … because it is right. They seek no fame or glory and seldom attain the coveted positions because they are not political animals. "But ask them their opinion and you'll get it straight and hard. Ask them to fight with you and they will be there till their final breath. And when you take pause to think of them, you will always find a slight smile creeping across your lips."
In 1984, while Director of Materials Management at Timken Mercy in Canton, OH, Crans turned the Product Standardization Committee into one that was evidence-based and data driven.
He eliminated duplication in the stores/receiving area and for all intents and purposes, totally eliminated the official inventory to the point where the CFO said it was no longer necessary to take an annual count. The on-hand total was about $45,000 and was counted and adjusted monthly.
From 1986-1988, Crans managed an operational crisis in which FTE reduction quotas were handed out by not replacing positions that came open naturally and by re-training and re-purposing the staff. During that tense period, Crans reduced FTEs by 11 and only had to let one person go.
At Lehigh Valley in 1990, Crans used data and reason to get the physicians to choose a single vendor for orthopedics, saving hundreds of thousands of dollars.
At MetroHealth in Cleveland (1991-1993), Crans convinced the organization to join Premier and freed it from its costly and unproductive policy of bidding out all items. First-year savings exceeded $2 million.
At Meridia Health (1993-1994), Crans centralized supply chain operations and ran a Regional GPO (associated with American Healthcare Systems) that served 15 regional hospitals.
At Genesis Health in Iowa (2000-2003), Crans introduced performance measurement metrics, ABC inventory analysis, revenue enhancement techniques for patient chargeables, a formal Capital Acquisition and Planning methodology and implemented an ERP system.
Focus on mentoring, education, and/or advocacy to advance other supply chain professionals and executives, and the profession as a whole:
Many people talk about the importance of, need for and value of mentoring. For Crans, however, actions speak louder than words as mentoring represents a fundamental component of his career, something he did automatically at every executive position he occupied. Here is one example that reinforces his mentoring character.
As Director of Materials at Timken Mercy in the early 1980s, Crans met Glen Hall, a new, sales rep from Baxter Healthcare. "I was young and eager to learn as much as I could as fast as I could, and Fred was never too tired or too busy to help me," Hall recalled. "We spent endless hours in his office – or at the Hardee's franchise in the hospital – talking about the history and about what is now known as Supply Chain. In addition, Fred would let me sit in on key meetings so I could learn more about how hospitals worked. I know I was not the only person he helped this way. I have seen Fred educate his Executive Team (C-suite), as well as the people who work in the storeroom. I asked him once how many people he had helped, and he told me he would see. A few days later, he said he made a list, and there were over 50 people he could remember that he helped that had moved to Director or above in the business. Many of those people I got to know over my career as well and all of them still speak highly of Fred to this day."
Further, Crans has written or has been quoted in hundreds of articles, columns and stories in industry publications such as HPN since the 1980s and LinkedIn since the 2000s. In fact, his "Baseline" column in HPN that highlighted industry developments and recollections has drawn praise for helping readers professionally and personally. Crans also wrote frequently for Second Chronicles.com and wrote an article for the inaugural Leaders & Luminaries publication of Bellwether League in 2018.
Through his terms at Concepts In Healthcare, ECRI Institute, Sedlak Consultants and St. Onge, Crans has advocated for and advanced supply chain practices before professional groups, such as AHRMM and SMI, GPOs and think tanks.
Demonstrations of leadership:
Crans consistently demonstrated leadership on a personal level, not a political one. For him, true professionalism is rooted in personal connections. At Timken Mercy, Crans' example and leadership helped the organization navigate through financial challenges. He did it his own way, too – below the line of fire and often against expectations and orders as in the case of giving the senior leadership cost savings through vacated FTE positions when senior leadership was demanding cost savings through layoffs. At MetroHealth, his leadership efforts resulted in his being awarded the Paul Widman Award for the top Materials Management leader in Northeast Ohio. [Paul Widman was inducted into the Bellwether Class of 2013.]
One of the hallmarks of Crans' leadership style is hands-on participation. Throughout his career he started in the trenches and worked his way up, and when he leads an organization either as an employed executive or as a contracted one, he works with his employees. He listens to them, implements their ideas, gives them credit and protects them when necessary from senior leadership decisions made without exploring ALL options. Because of this strategy and tactic Crans consistently has retained the respect of those who work for him – and with him.
Innovation in practice:
From his days as a unit manager at Baptist, Crans has been an early innovator of concepts that remain indicative of professional excellence and superior performance. Among the accomplishments already listed are the following:
At Baptist he:
Implemented PAR level point of use methodology (1973)
Product Standardization Committee (1974)
Piloted AGVs (Transcar) (1980)
Implemented a sophisticated Exchange Cart delivery system using Herman Miller carts (1980)
Implemented a charge recovery system that eliminated lost charges (1980)
Designed and implemented one of the first Patient Transportation systems (1976)
At Timken Mercy he:
Eliminated storeroom inventory (1986-1987)
Moved the Product Standardization process toward evidence-based methodologies (1984-1989)
Implemented Capital Planning Process
At Lehigh Valley, he:
Standardized on single vendor for orthopedics
At MetroHealth he:
Revised the total purchasing process using GPO membership (1991)
Introduced the concept of formal, perpetual inventory management to the OR
Managing professional relationships and services:
While at ECRI Institute, Glen Hall hired Crans to help build ECRI's relationships with hospitals, consulting firms, professional organizations, GPOs and think tanks. During their time together at ECRI, they took an organization that saw the sales process as transactional and one that was not well-connected to these key groups and made it well-known and even better-respected than it had been before. Crans helped with key introductions, held endless meetings and stayed with the concept of relationship-building (playing long ball) while others wanted simply to increase incremental sales. As a result, ECRI now maintains a solid presence with all of the leading GPOs, the key think tanks like the IDN Summit and SMI (where Crans was able to negotiate status as "Collaborator" for the organization) and many other places where such relationships did not exist prior to his arrival with the organization. The fact that Crans has followers across multiple industries on LinkedIn (one of his articles alone garnered nearly 300,000 views so far) also speaks volumes for his ability to build relationships among professionals.
Another incident speaks not only to his ability to facilitate and manage relationships but also demonstrates his leadership and mentoring capabilities.
During one of his consulting projects Crans worked with a small healthcare organization's Central Supply department, which was being co-managed by two different individuals with two different backgrounds and attitudes.
One was a smart African-American male with a college degree and post-graduate work; the other was a smart white female with a high-school diploma and street smarts who knew her stuff left-and-right, but had an attitude to match. Crans was brought in to make recommendations on how to improve supply chain operations within this doctor-owned organization, including evaluating the leadership to determine what to do with them. The easiest solution would have been to let one of them go.
Not Crans. Anyone can be a hatchet man in the corporate world. Anyone can make "bad" decisions; anyone can make "tough" decisions. He wanted to make the right decision for all involved.
Crans recommended setting up a formalized and tiered department, but also working with and mentoring both leaders in an effort to let them fail or succeed on their own without any preconceived notions or attitudinal judgments. He saw promise in both and the opportunity to guide them in a way that they could better themselves. He viewed this situation holistically and reached for an optimal result. A bellwether does this.
Commitment to ethical and moral standards and integrity:
Regardless of his employer, Crans consistently exhibits unquestionable ethics, moral standards and professional integrity. At ECRI Institute, for example, Crans closed several deals for other people that generated between $600,000 and $1 million in revenue annually. There were many times that Crans could have demanded and received the higher commission that was allotted to the sales rep, but he insisted that they receive the commissions – not him. Such personal integrity cost Crans more than $200,000 in commissions during his time with the organization.
In addition, Crans is known for speaking the truth boldly and frankly, without fear of ruffling the feathers of corporate politics or pulling back the curtain on corporate blame-passing or covering tracks. Crans typically strives to show optimal results rooted in sound decision-making that benefits everyone around the negotiating table.
IN HIS OWN WORDS…
What are your impressions about Bellwether League Inc.'s mission and philosophy, and how do you feel about becoming an Honoree?
I agree with the mission and vision.
What attracted and motivated you to get involved in the healthcare supply chain management field when you did?
It was a natural progression from patient care to management.
For what one contribution would you like to be most remembered?
For being a friend and mentor to others.
If you were to encourage someone – either outside of healthcare or just out of school – to enter healthcare supply chain management and strive to be a future Bellwether League Honoree, what would you tell him or her?
Have a wide vision – beyond the day- to-day activity – and see where the supply chain fits into the bigger picture.
What is the one industry challenge you would like to see solved during your lifetime?
The challenge of having to meet clinical demands while attempting to implement proven supply chain methodologies.
What do you feel are some of the things that the healthcare supply chain does that's right – for the patient, for the organization and for the profession … and why?
Healthcare always accedes to the clinical demands of the physicians first because caring for the patient take precedence over everything else.
In two sentences or less, what defines healthcare supply chain leadership?
Traditionally, healthcare supply chain leadership has fought for recognition and respect from senior leadership. From "Purchasing" to "Materials Management" to "Supply Chain," the leaders have struggled for recognition to gain legitimacy as senior leadership.
If you traveled back in time to when you started in healthcare what would you tell yourself?
Don't let the problems of the moment obscure your vision for the future. Keep learning and stay ahead of the curve. Others will eventually catch up to you. Most of all, don't be afraid to make mistakes.