Marvin Feldman, R.Ph.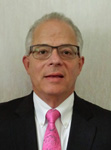 Status: Retired
Career span: 48 years (25 years in healthcare consulting, 16 years in hospital pharmacy practice/leadership)
Last title: Managing Principal, Pharmacy Consulting, Premier Inc. Supply Chain Solutions
Innovative, leading-edge, pioneering accomplishments befitting a Hall of Fame career:
Marvin Feldman led the reorganization and implementation of contemporary pharmacy service departments at several major teaching hospitals including Brigham & Women's Hospital (Boston), St. Elizabeth's Medical Center (Boston) and the Veteran's Health Administration's New England Healthcare System during his 16 years in hospital pharmacy practice. In each situation, he convened high-impact leadership teams that assessed the baseline clinical and logistical operations to establish state-of-the-art and cost-efficient programs and services for the patients served.
Feldman helped build one of the most respected healthcare consulting practices in the nation by working closely with Tom Hughes at Concepts In Healthcare during a nine year period ended in 1999. Together these innovative leaders brought together a staff of remarkably experienced practitioners in supply chain management, facilities planning, pharmacy, clinical supply cost management and applied market research who completed hundreds of strategically relevant projects for their many clients. Ultimately, this practice grew to the point where it was acquired by Becton Dickinson.
Feldman innovated the concept of process redesign in the practice of hospital pharmacy prior to it gaining widespread acceptance as a management strategy.  His initial work started with the design of models that redeployed existing staff resources at both Brigham & Women's Hospital and later at St. Elizabeth's Medical Center to ensure all staff were most appropriately assigned work that enabled them to practice at the "top of their license." By creating a stepwise approach to question the value added from each task they performed, greater efficiency resulted which enabled significant redeployment. Then, applying this same principle to maximizing the efficiency and relevance in conducting clinical and bedside tasks, an optimized environment was ensured.
Feldman recruited, trained and coordinated teams of field-based pharmacy consultants at both Concepts In Healthcare and later at Premier, Inc. over a 25 year period. These staff worked on-site with hundreds of hospitals and health-systems to assess their operating efficiency, cost-efficacy and organizational structure to enhance the care of their patients and financial success of their enterprises. This required enormous focus and design of infrastructure, training tools, recruitment models and then project management, consultative methodologies and customer delivery that was used to equip these pharmacist-staffed teams. Whether this work resulted in the revenue needed to grow a small, standalone consulting practice (CIH) or alternatively service the expanding needs of a large, national group purchasing organization (Premier), Feldman was the primary point person ensuring success.
Feldman has led many efforts in various settings to set the stage for the continued education and development, training and research and literary contribution of his colleagues, staffs and students. In all his practice settings, he has leveraged his leadership role to engineer opportunities for colleagues to participate in residency programs (BWH, SEMC, VA), present at national meetings and forums (Premier) and develop training modules that raised the knowledge of hospital supply chain management staffs regarding clinician preference products such as orthopedic implants and cardiac catheterization items (CIH.)
In essence, Feldman brought to the pharmacy area those much needed skills and abilities to transform this specialized area into a high performing segment of the supply chain within hospitals, health centers, and group purchasing organizations like it had not been done before. He was a rare breed of first being a trained pharmacist, but then also a skilled leader, educator, and pioneer in transforming pharmacy operations from not just a clinical focus but also to a financial and operational leader of performance and cost reduction.        
Focus on mentoring, education, and/or advocacy to advance other supply chain professionals and executives, and the profession as a whole:
Feldman has co-authored dozens of articles that were published in medical journals, including the American Journal of Health-system Pharmacy, New England Journal of Medicine, Hospital Purchasing News, Material and Finance Strategy, American Journal of Surgery, American Journal of IV Therapy and Clinical Nutrition, and the American Journal of Managed Care. In addition, he has presented to hundreds of healthcare audiences nationwide representing thousands of providers on leadership, operational, clinical and logistical topics of interest. He has held elected roles with the Massachusetts Society of Health-system Pharmacists and been appointed to review submitted papers for consideration of presentation at national meetings held by the American Society of Health-system Pharmacists.
Feldman was instrumental at both CIH and Premier in educating his supply chain peers outside of pharmacy on the importance and impact of improvements within the pharmacy departments. He regularly demonstrated a willingness to help others understand the value of making improvements to pharmacy operations through changes to the formulary, automation of inventory and dosing, as well as general improvements to all facets of pharmacy services. He was instrumental in helping general supply chain learn the impact on cost these improvements made to each organization's bottom line.
Hallmarks of leadership:
Marv Feldman officially began his pharmacy career upon graduation with a Bachelor of Science degree in Pharmacy from the Massachusetts College of Pharmacy in 1976. He later earned his Master of Science degree in Hospital Pharmacy Administration from Northeastern University's College of Pharmacy in 1979. However, his entry to the profession began as a volunteer and later as a part-time pharmacy intern working at Mount Auburn Hospital in Cambridge, MA, from 1971 through 1976. This education built the groundwork for his primary professional objective of achieving a leadership role that enabled him to create high functioning pharmacy practices in hospitals and health-systems. He also sought to leverage these leadership positions in a manner to advance the practice of pharmacy and empowering colleagues to also raise their achievements.
The innovations and improvements Feldman brought to hospitals and health systems were not always readily received. He was changing the curve and attempting to bring needed change to a well-established profession. His leadership skills and ability to show people the value of those changes made the difference. He taught pharmacists how to be more than pill counters. He was brought to Premier to change the thinking about pharmacy improvements as well. He successfully led the organization to make significant changes in the way pharmacy was viewed. The opportunities to improve operations and reduce costs were foremost in Marv's leadership. But, to Feldman's credit, he helped others make needed changes by his way of working with people in a non-threatening and educational way.
Innovation in practice:
Feldman has demonstrated innovation in practice by leading efforts to create analytic processes to leverage maximum value from the expertise of hospital and health-system staff in the practice of pharmacy and supply chain management. These methodologies have enabled hundreds of provider organizations to implement highly efficient supply chain distribution systems, clinical supply and formulary management strategies and to manage the rising cost of pharmaceuticals and clinical preference products. He has also helped dozens of complex and multi-hospital health systems design models to re-engineer their pharmacy operating systems to enable merger and consolidation that resulted in economies of scale and greater cost-efficiency.
He led the creation of tools to analyze costs across the organizations he served in an effort to find opportunities for cost reduction and streamline operations. He customized tools used in general supply chain cost reduction to adapt to pharmacy. He led many multi-hospital systems to transform their formularies into more streamlined, standardized formats for achieving not only better patient care, but also cost reduction. He taught organizations how to use their significant strength in the marketplace to negotiate cost savings by standardization of drugs by outcome and use through collaborations with medical staff.
Managing professional relationships and services:
Feldman was responsible for the development and growth of client relationships while at CIH and Premier. In both situations, he needed to initiate the consultative approach to build trust and ultimately close projects that delighted clients, member and shareholders (owners.) Having revenue contribution imperatives while at both practice settings, it was critical that Feldman could facilitate many different types of conversations and ensure that each constituent saw value in engaging him and his team to help address their burning platforms.  In addition to client delivery and satisfaction, he needed to engage and include the expertise drawn from other disciplines and departments. Building these bridges was often a prerequisite to winning business and then ensuring every customer was pleased.
Feldman's long tenure in both the consulting side and group purchasing side of the business attest to his ability to work with people in a collaborative way. His ability to bring all sides to an issue and find resolution in a way that most every time all parties were in agreement was uncanny. He had a way of building trust in his team and their ability to help others succeed and not just point out flaws was the key. He also has been able to turn obstinate and unwilling individuals into team players who helped implement extraordinary change!
Commitment to ethical and moral standards and integrity:
Feldman has experienced countless situations where he needed to establish a high moral ground and ensure that his position was not compromised. These episodes have included many matters involving staff, legislators, educators, administrators and others. For example, while serving as the pharmacy director at BWH, SEMC and VA, he had to confront controlled substance violations by hospital staff members. This required investigative work and then subsequent legal action be taken including removal of professional licenses. However unsavory this may be, he had to pursue the ethical and appropriate actions.
Feldman is a professional who represents a specialized and very significant area of supply chain.  Pharmacy represents one of the largest supply expenses in a healthcare organization. Feldman's achievements throughout his career to move the pharmacy area into the realm of significant standardization and cost reduction are unmatched. He did it through not only hard work, but also by leading in a collaborative and professional way that truly represents Bellwether League.
IN HIS OWN WORDS…
What are your impressions about Bellwether League Inc.'s mission and philosophy, and how do you feel about becoming an Honoree?
Bellwether League Inc. encourages and recognizes accomplishments made by healthcare supply chain professionals over the course of their careers to advance the care and clinical outcomes of our patients. As a hospital pharmacist, I have held similar goals and objectives as I practiced in various settings for the past 48 years. Many of my successes were linked with those of my supply chain colleagues as we innovated new approaches to improve efficiency and customer service. As such, I am truly honored to receive this award from the League and take a place alongside its members and other honorees.
What attracted and motivated you to get involved in the healthcare supply chain management field when you did?
I originally found interest in attending pharmacy school as a teenager. Although my father was a practicing pharmacist, he had always worked in a retail setting. I was so proud to watch him interact with his customers and advise them on how to best take their medications. Many of those patients called him "Doc." But interestingly, I found my real calling when I volunteered in the local hospital pharmacy. There I observed a different type of practice. These pharmacists were asked about drug interactions, intravenous compatibilities and investigational therapies by members of the medical and nursing staffs. This became the impetus for my decision to become a hospital pharmacist.
For what one contribution would you like to be most remembered?
I hope that the time and effort I spent influencing, training and mentoring others as a pharmacy leader will underscore my professional legacy. With the opportunity to practice in all of the settings and capacities that I have over the years, I most often reflect on the thousands of colleagues with whom I have interacted. If any of these individuals believe that our work together contributed in some small way to their knowledge and experience, then my career has been successful.
If you were to encourage someone – either outside of healthcare or just out of school – to enter healthcare supply chain management and strive to be a future Bellwether League Honoree, what would you tell him or her?
I would explain that they can help others help our patients by working collaboratively with a wide array of disciplines. They should listen to the goals and challenges of all peers and find ways to assist them solve problems. They should strive to understand the processes used by others and see if those methods can be applied to their setting. Always look for innovative solutions by "thinking out of the box." Many times, those ideas are being used down the hallway from your own department in an entirely different context. 
What is the one industry challenge you would like to see solved during your lifetime?
I believe solving the data interoperability challenge would enable all our disparate clinical and information systems to talk with each other thereby catapulting us to new levels of efficiency in providing high-quality patient care across all provider venues. 
What do you feel are some of the things that the healthcare supply chain does that's right – for the patient, for the organization and for the profession… and why?
I have witnessed major shifts in the focus of healthcare supply chain professionals as they move to clinical preference areas and products. Over the last few years, the goal to engage physicians, nurses and pharmacists as they struggle to infuse established business and logistics practices in those departments where such expertise has been lacking will result in greatly improved cost efficiency. The training and expertise of the supply chain team is not generally replicated by these medical professionals and as such they don't necessarily have the tools to properly manage procurement and life cycle cost analytics. This opportunity should be aggressively and compassionately pursued by the profession.     
In two sentences or less, what defines healthcare supply chain leadership?
I believe healthcare supply chain leadership is the ability to identify the opportunities, define the strategy and direct the tactics that ensure team success in executing plans to optimize cost efficient supply management.
If you traveled back in time to when you started in healthcare what would you tell yourself?
Do exactly what I have already done over the course of my career.