James R. Francis
Chair, Supply Chain Management, Mayo Clinic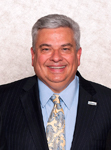 Healthcare/Supply Chain Management Experience:
Jim Francis has more than 25 years of experience in leading high-performing supply chain organizations, from BJC HealthCare to Mayo Clinic.
Hall of Fame-worthy accomplishments:
As an executive, Francis is recognized for his expertise in strategy formulation and execution, shared services, operations and his development of highly effective teams.
He joined Mayo Clinic in 1999, is currently Division Chair, Supply Chain Management and Assistant Treasurer, and is responsible for enterprise-wide supply chain strategy and operations.
Prior to Mayo, Francis was Vice President of Material Services at BJC Healthcare in St. Louis.
Before that he was Vice President of Corporate Services at Christian Health Services, also in St. Louis.
Industry impact:
Mayo Clinic's supply chain organization has been recognized by Gartner as one of the Top 25 Supply Chains in Healthcare every year since 2009, and in 2015 was ranked No. 1, the first time a healthcare provider has taken the top milestone. As the leader of the team, Jim was instrumental in these accomplishments.
Under Francis' watch, Mayo Clinic's Supply Chain Division also earned an Ammer Level 5 designation as a 2017 recipient of Bellwether League's Dean S. Ammer Award for Supply Chain Excellence.
On a bi-annual basis, Mayo Clinic commissions and participates in a total compensation salary survey for Supply Chain Management positions with many other healthcare and shared services organizations. This survey facilitated by Francis has led to significant improvements in industry compensation for many healthcare supply chain positions and advancement of the profession. 
Francis has had a very strong commitment to collaboration and networking throughout his career always willing to discuss and share supply chain practices.
Commitment to ethical standards, honesty and integrity:
Most recently, Francis served as Chair of the Strategic Marketplace Initiatives (SMI) and in this position he consistently demonstrated his objectivity and high ethical standards.
Francis is recognized nationwide as a highly regarded contributor to the healthcare supply chain industry and is also recognized as someone with unquestionable integrity.
Commitment to mentoring, education, and/or advocacy:
Francis is an active member of several industry organizations, including AHRMM, SMI and Vizient, among others. He participates through Board and committee positions.
Demonstrations of innovation and leadership:
Francis' technical and market knowledge already is recognized throughout the industry.  But in addition to his work at Mayo:
He was recipient of an "Up and Comer" award from Modern Healthcare in 1992, and received the "Material Manager of the Year" award by Healthcare Purchasing News in 1994.
He was class President for three of his four years in high school.
His undergraduate degree was in zoology.
He was a Police Dispatcher and then a Police Officer for the Herrin, Illinois, Police Department during college.
He participated in the Appalachian Service Project for three years. The kids assigned him the code name, "Daddy Jim Jigglypuff." He has mentored several of these kids since then.
He has been a Master Mason for 29 years.
He has volunteered for several years for the Rochester Join the Journey Breast Cancer event as well as Christmas Anonymous – a Rochester event providing clothing and food for those in need at Christmas.
He participated in a Pilgrimage to Assisi Italy, walking in the footsteps of Saints Francis and Clare.
Degree of professional influence:
Francis is being submitted for consideration as a Hall of Fame designee for the very same reasons he was submitted and approved as a Board Member years ago. He is recognized as an individual that runs an exceptional supply chain at a complex organization that is world renowned. As evidence of this, he is frequently asked to travel internationally to advise on healthcare supply chain management, and his operation was used as a pilot for Bellwether League's Ammer Level assessment and recognition program.
In addition to Francis' responsibilities directly at Mayo, his organization is also leading Vizient's largest and most successful national group purchasing network.
Application of Hall of Fame-level of knowledge and experience:
The Upper Midwest Central Service Center (UMSCS) is just one example of Francis' ability to organize and lead unique methods of improving healthcare supply chain costs and operations. This program has been so successful that Vizient now allows members outside of the regional geography to participate, and it is known as the showpiece for their regional approach to committed contracting.
At Mayo, numerous functions have been improved and streamlined utilizing unique approaches. To note, Mayo has a formal "Supplier Management Process" that is documented and includes a toolkit to be utilized routinely and is designed to improve vendor relations and performance.
Professional worthiness
Francis has been widely recognized by the industry of his ability to drive change in a complex environment and his dedication to healthcare supply chain as demonstrated by his many Board (or similar) positions with associations working to improve the work we do.
In His Own Words…
What are your impressions about Bellwether League Inc.'s mission and philosophy, and how do you feel about becoming an Honoree?
Having served previously on Bellwether League's Board of Directors I have a deep appreciation for the mission and philosophy of the organization. I am passionate about recognizing the many fine men and women working in healthcare supply chain management for their contributions to supply chain excellence. To that end, I am both honored and grateful for this recognition and acknowledge that I would not be here if it wasn't for the previous Bellwether honorees, the outstanding people in this industry and my colleagues at Mayo Clinic.
What attracted and motivated you to get involved in the healthcare supply chain management field when you did?
I wish I could say it was a well thought-out plan, but it wasn't. Having been formally trained as a hospital administrator, it was not my selected career path to go into supply chain management. I had previously been responsible for materials management as part of my organizational responsibilities as a Vice President at Christian Health Services. When BJC Health was created, I was asked to assume the Vice President of Supply Chain Management role and lead that integration and transformation focused on cost savings. It turned out to be the right decision. As healthcare evolved the demand for supply chain expertise and management of non-labor expenses has grown dramatically creating a very rewarding career.
For what one contribution would you like to be most remembered?
That I made a difference in someone's life….friends, colleagues, employees and most importantly, our patients. One small example has been my personal involvement in leading and co-sponsoring a national supply chain compensation survey conducted by an external consulting firm. I feel certain this work conducted bi-annually has helped elevate and promote supply chain management as a profession and enhance the careers of current supply chain personnel. I hope people also remember that I believed strongly in networking with colleagues across the industry, something I believe is unique to healthcare.
If you were to encourage someone – either outside of healthcare or just out of school – to enter healthcare supply chain management and strive to be a future Bellwether League Honoree, what would you tell him or her?
First, I would advise them that any career in healthcare can be very rewarding. Next, to be open to change and new opportunities like the field of supply chain management. A well-operated supply chain is critical to providing efficient and cost effective healthcare, and it directly impacts patient care. The people you meet and work with will be some of the most rewarding experiences in your life. Being happy and fulfilled professionally are critical to long-term success and satisfaction. I have been fortunate to experience both and continue to do so today. Our industry is fortunate to have Bellwether League to recognize and honor an individual's contributions. Bellwether League is another great source of satisfaction and reason to consider a career in supply chain management.
What is the one industry challenge you would like to see solved during your lifetime?
Not sure I will see it resolved in my lifetime, but hopefully progress can be made. I believe the pharmaceutical supply chain is fundamentally broken and unsustainable. The various participants in the pharmaceutical supply chain are optimizing just their role and creating more inefficiency and tremendous cost. If I could sneak in another one, I would love to see industry-wide adoption of UDI. We are making progress but a long road is still in front of us.
Why should healthcare organizations – providers, suppliers and payers – elevate supply chain management's relevance and importance to clinical, financial and operational success?
I tell staff members that regardless of your role they are critical to supplies being available when needed. So if you don't think your role is important, stop doing it and you will find out how important you are to the provision of affordable, high-quality healthcare. In today's environment, understanding total cost of care has to include an analysis of the supply chain component. The supply chain impacts all aspects of the clinical, financial and operational results and its importance is growing.
In two sentences or less, what defines healthcare supply chain leadership?
An unwavering commitment to excellence in every aspect of supply chain management.
If you traveled back in time to when you just started in healthcare what would you tell yourself?
I would tell myself to take more risks associated with changes that bring personal and professional opportunities. The last one turned out fairly well.