Charles E. Housley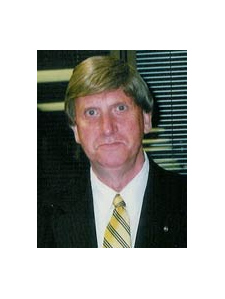 Work Experience – Minimum 10 years of service within the healthcare supply chain (including a hospital or nonacute care facility, manufacturer, distributor, GPO, consulting or service company).
Started career in 1964 as assistant administrator at East Tennessee Children's Hospital in Knoxville, TN.
In 1966, joined St. Anthony Hospital in Columbus, OH, as administrative resident where he spent the bulk of his materials management career and worked his way up the corporate ladder.
Became president of St. Anthony in 1984
At some point during the late 1980s-early 1990s, he joined Michigan Health Care Corp. as president and CEO.
Elected to the board of the Michigan Health & Hospital Association in 1995.
Joined Appalachian Regional Healthcare as community CEO of Hazard/Perry County facilities in the late 1990s.
In 2001, was promoted to executive director, business and fund development for the not-for-profit healthcare system spanning facilities in Eastern Kentucky and Southern West Virginia
Served as CEO of Appalachian Regional Medical Center, Hazard, KY.


Presently retired and teaches healthcare administration as well as serving on the boards of several community groups.
Work Performance – Specific accomplishments/achievements in their respective organizations, including expense management measures, committee involvement and management leadership.
Was one of the few, if not the first, supply chain managers to ascend to the president and CEO office of a hospital.
Pioneered the concepts of just-in-time and stockless distribution in hospitals, product evaluation and standardization committees and emphasized the value of forecasting and product formularies.
Staffed receiving dock with highly educated and well compensated individuals because he believed the receiving dock was the gateway to the hospital.
Professional Activities – Minimum 5 years of active association participation (e.g., office holder, committee chair or contributor, organizing and running meetings, mentoring others) on the national, regional and local level; performed a minimum of two speaking engagements (national, regional, local, facility) and published at least twice (including writing an article or being interviewed by the trade media) during career.
Wrote 15 authoritative books on healthcare supply chain management strategies, tactics and techniques in the 1970s and 1980s, all of which have become ageless professional textbooks.
Served as editor of "Hospital Materiel Management Quarterly."
Authored hundreds of articles for a variety of industry trade publications.
Consulted with more than 2,000 hospitals during his more than two-decade supply chain management career and trained hundreds, if not thousands, of materials managers, either directly through onsite seminars and training, at association educational sessions or through his extensive published works.
Served as instructor, lecturer or preceptor at a variety of colleges and universities, including Penn State University, University of Cincinnati, Xavier University, Ohio State University and Central Michigan State University.
Member of 10 professional associations, including a fellow with the American College of Healthcare Executives.
Advancing the Profession/Industry Influence – Challenging the norms, contributing to the thought process, pushing the envelope in terms of moving the profession/industry forward. Examples include serving as a mentor either within his or her individual organization or on a national, regional or local level outside of his or her individual organization; internal inservices for the C-suite on supply management; pioneering new concepts and ideas that may or may not become reality; influencing those up and down the corporate hierarchy on the benefits of and promotion of sound supply management.
Helped pioneer the concept of just-in-time and stockless distribution agreements with American Hospital Supply Corp., a radical idea in the 1970s and 1980s made possible by the fact that the distributor maintained a warehouse across the street from his hospital – but he chose to implement the programs, which was risky in and of itself.
Mastered the use of exchange carts, PAR levels and case carts, as well as forecasting and master planning.
Required daily rounds to all nursing units by materials managers.
Retooled the concept of product evaluation and standardization, emphasizing the need for product formularies – ideas that became part of the value analysis branding in the 1990s.
Firmly and strongly advocated that materials management should represent a strong force in a hospital and be led by a senior-level executive.
Promoted connections between pharmacy and materials management.
Staunch advocate for educating, training and credentialing materials managers who needed to be creative and critical thinkers who were strategically minded and not people who merely pushed boxes around for years.
The best way to characterize Charles Housley is as the alpha male of healthcare materials management in the 1970s and 1980s. He was one of the first to recognize the essential role materials management – and materials managers – played in hospital finance and operations, and was one of the earliest proponents of elevating the position to an executive level. In short, he put materials management on the map in a purchasing world, forcing the profession to look at hospitals as a business.
In His Own Words
What are your thoughts about the mission and philosophy of Bellwether League Inc. and how do you feel about becoming part of the organization as an honoree and inductee?
Any organization that recognizes the pioneers of supply chain management will develop higher quality individuals in the field.
What attracted and motivated you to join the healthcare supply chain management field when you did?
I started working in a hospital in the mid 1950s as a teenager. I served under a former Major (VA Mitchell) in the Armed Services who trained me in Logistics in LaFollete Community Hospital in Tennessee where I learned the basics of the supply chain.
For what one contribution would you like to be most remembered?
The book 'Hospital Materiel Management.'
If you were to encourage people – either outside of healthcare or just out of school – to enter the supply chain management field and potentially qualify to be a future Bellwether League Inc. honoree, what would you tell them?
Pursue the opportunity and join an organization, such as AHRMM, that supports the efforts to advance the principles of the profession.
What is the one industry challenge you would like to see solved in your lifetime?
Affordable healthcare for everyone.