Janine C. Jagger, Ph.D.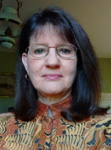 Status: Active
Career span: 44 years to date (the bulk of which covers epidemiology, neurosurgery and internal medicine as a research professor, 24 years in healthcare worker safety research, practice and leadership)
Current title: Research Professor of Internal Medicine, University of Virginia School of Medicine
Innovative, leading-edge, pioneering accomplishments befitting a Hall of Fame career:
Like a small number of other Bellwethers elected to the Hall of Fame for Healthcare Supply Chain Leadership during the last 10 years, Janine C. Jagger, Ph.D., participated in supply chain management in indirect ways, similar to an influencer, educator and consultant. Her pioneering achievements and work have moved market share and industry thinking, influencing the clinical, supply chain, group purchasing and supplier communities as far back as the early-to-mid-1980s.
Dr. Jagger is an epidemiologist specializing in sharps injury prevention and control to reduce healthcare workers' risks from occupational exposures to blood-borne pathogens. For three decades, from 1985 to 2015, she performed groundbreaking research in process- and product-related needlestick injuries and needlestick injury prevention procedures that launched a nationwide sharps safety movement during the 1990s. In fact, her efforts led to the creation and development of a new category of sharps safety-designed medical devices; she and two colleagues hold several of the earliest patents (filed in the mid-1980s) on safety-designed sharp devices. Dr. Jagger also designed a system for tracking sharps injuries called EPINet, established the first national-level sharps injury data-sharing network based on the EPINet system, and made seminal contributions to the establishment of  national needle/sharps safety legislation that was enacted in 2000.
Three years after publishing her landmark study in the New England Journal of Medicine, Dr. Jagger developed the EPINet surveillance system in 1991 to provide healthcare facilities with a standardized system for tracking needlestick injuries and blood and body fluid exposures. This system continues to be used by thousands of healthcare facilities in the U.S. and around the world.
From EPINet, Dr. Jagger was able to collect a massive amount of data on the causes of needlesticks and blood exposures. Consequently, in 1992, she established a voluntary data-sharing network of U.S. healthcare facilities using EPINet to disseminate and share data and information. Today, the EPINet network represents the largest continuous database of healthcare workers' at-risk exposures to blood and body fluids.
In 1994, Dr. Jagger founded the International Healthcare Worker Safety Center at the University of Virginia to help propagate the findings from the EPINet network and to accelerate the transition to safety-engineered needles and sharp devices. Data from the EPINet network formed the foundation of the Center's research and advocacy, providing important support for new policies to improve healthcare worker safety.
Dr. Jagger and a team of colleagues invented six patented safety needle devices, which earned a Distinguished Inventor Award in 1988.
Dr. Jagger also received the President's Award in 1989 from the American Academy of Pediatrics, the Henderson Inventor of the Year Award in 1996 from the University of Virginia Patent Foundation and an Excellence in Research Award in 1998 from the Association of Operating Room Nurses (AORN), now known as the Association of perioperative Registered Nurses.
In recognition of Dr. Jagger's industry-wide influence and leadership in advancing medical device safety technology, the Advanced Medical Technology Association (AdvaMed) named Dr. Jagger a "MedTech Hero" in 2001.
In 2002, Dr. Jagger was awarded a MacArthur Foundation fellowship in recognition of her long-standing work. The MacArthur Foundation bestows fellowships to individuals who have shown "extraordinary originality" and dedication to professional activities.
Dr. Jagger and her team continued to work with government agencies, private industry, non-profit organizations and academic institutions in the areas of safe medical device design and the prevention of blood-borne pathogen exposure by healthcare workers.
Focus on mentoring, education, and/or advocacy to advance other supply chain professionals and executives, and the profession as a whole:
Dr. Jagger's work brought the foundational and fundamental issue of worker – and patient – safety to the attention of federal, state and local regulators, clinical, educational and industry certification boards, and to the provider, supplier and payer communities. Through the International Worker Safety Center, EPINet and the EPINet network, Dr. Jagger and her team collected, contributed and analyzed useful data to help change clinical practice and purchasing patterns, as well as to redesign and launch new safety-engineered products that protected healthcare workers and patients alike.
Although the International Worker Safety Center closed in 2013 due to a lack of funding, Dr. Jagger continues as a faculty member at UVA as Professor of Medicine, Division of Infectious Diseases, UVA Department of Medicine. The Center has been succeeded by the International Safety Center (web site listed at the end of this nomination). Dr. Jagger plans to retire next year. Throughout her storied career, Dr. Jagger has influenced thousands of infection prevention leaders, nursing leaders and even supply chain leaders with her experience, expertise and wisdom in the key areas of sharps and worker safety and infection prevention, which are, in part, driven by supply chain decisions.
Dr. Jagger's seminal publications include a chapter on occupational exposure prevention in the 4th edition of Prevention and Control of Nosocomial Infections; an article in the New England Journal of Medicine, "Risks to health-care workers in developing countries," published in a 2003; and an AORN Journal article, "A study of patterns and prevention of blood exposures in operating room personnel." See PubMed Listing for Dr. Jagger. Her 2010 study was titled, "Increase in Sharps Injuries in Surgical Settings Versus Nonsurgical Settings after Passage of National Needlestick Legislation."1 1 Janine Jagger, MPH, PhD, Ramon Berguer, MD, FACS, Elayne Kornblatt Phillips, RN, MPH, PhD, Ginger Parker, MBA, Ahmed E Gomaa, MD, ScD, MSPH. "Increase in Sharps Injuries in Surgical Settings Versus Nonsurgical Settings after Passage of National Needlestick Legislation." American College of Surgeons Vol. 210, No. 4 (April 2010).
Selected Publications
Black L, Parker G, Jagger J. Chinks in the armor: activation patterns of hollow-bore safety-engineered sharp devices. Infect Control Hosp Epidemiol. 2012 Aug;33(8):842-4. doi: 10.1086/666630. Epub 2012 Jun 15.
Phillips EK, Simwale OJ, Chung MJ, Parker G, Perry J, Jagger JC. Risk of bloodborne pathogen exposure among Zambian healthcare workers. J Infect Public Health. 2012 Jun;5(3):244-9. doi: 10.1016/j.jiph.2012.02.005. Epub 2012 Apr 12.
Perry J, Jagger J, Parker G, Phillips EK, Gomaa A. Disposal of sharps medical waste in the United States: impact of recommendations and regulations, 1987-2007. Am J Infect Control. 2012 May;40(4):354-8. doi: 10.1016/j.ajic.2011.04.328. Epub 2011 Aug 6.
Phillips EK, Conaway MR, Jagger JC. Percutaneous injuries before and after the Needlestick Safety and Prevention Act. N Engl J Med. 2012 Feb 16;366(7):670-1. doi: 10.1056/NEJMc1110979. No abstract available.
Ngatu NR, Phillips EK, Wembonyama OS, Hirota R, Kaunge NJ, Mbutshu LH, Perry J, Yoshikawa T, Jagger J, Suganuma N. Practice of universal precautions and risk of occupational blood-borne viral infection among Congolese health care workers. Am J Infect Control. 2012 Feb;40(1):68-70.e1. doi: 10.1016/j.ajic.2011.01.021. Epub 2011 May 17.
Hallmarks of leadership:
In the mid-1980s, Dr. Jagger began studying injury prevention in healthcare facilities. Colleagues pointed her to a thought-provoking article published in the medical journal Lancet that provided details on the first reported healthcare worker who contracted HIV and died of AIDS due to an accidental needlestick. She found her cause, and lit the fuse around healthcare worker safety.
One of her earliest innovations related to the design of needles; as an epidemiologist trained in injury control, her training taught her to look for ways to make a product that caused injuries – in this case, sharp medical devices – safer for users to handle. Thus she encouraged the development of safety-engineered devices with needle-shielding and/or needle-retracting features, based on EPINet injury data related to specific sharp device categories. By developing several such safety-engineered needle products herself (in collaboration with colleagues), she demonstrated proof of concept. She also led the charge for sharps safety prevention legislation that culminated with President Bill Clinton signing the U.S. Needlestick and Safety Act of 2000 into law. In fact, Dr. Jagger stood right next to President Clinton in the Oval Office as he signed his name.
Dr. Jagger's pioneering contributions included demonstrating that this work-related injury could be prevented through better product design, developing a data collection tool that  provided evidence-based criteria for product and procedural changes, and establishing a publication, Advances in Exposure Prevention, through which findings from the EPINet network could be rapidly disseminated to key stakeholders in the healthcare industry. Through her efforts in education, research and advocacy to the sharps safety issue, which grew from a clinical movement to national legislation that redirected resources nationwide. It led to the development of safety-engineered medical devices and reinforced the justification and value of electronically tracking products used on patients by healthcare professionals. Device manufacturers created new product lines to offer providers through direct and GPO contracts. These products and technologies generated long-term cost savings by reducing sharps injury occurrences. Through access to medical devices with in-design safety applications and safer ways to perform certain healthcare procedures involving sharps devices, thousands have avoided injuries that could have been life-threatening.
Dr. Jagger's pioneering work in the area of sharps safety certainly influenced supply chain leaders by helping to create and develop new product categories for which they needed to research, source and evaluate for purchasing and contracting services per internal clinical influence. This provided new areas for GPOs to explore and develop contracts and purchasing programs and provided opportunities for infection prevention and occupational consulting firms as well.
Innovation in practice:
Dr. Jagger is the Becton Dickinson Professor of Research of Internal Medicine and Infectious Diseases at the University of Virginia. She also is the founder and founding director of the International Health Care Worker Safety Center at University of Virginia. She pioneered a voluntary data-sharing network of U.S. healthcare facilities, the Exposure Prevention Information Network, or EPINet. She was awarded a MacArthur fellowship in recognition of this groundbreaking work.
Dr. Jagger's research interests include the prevention of occupational exposures to blood borne pathogens, healthcare worker safety and medical device safety in developing countries. In 1988, she received the Distinguished Inventor Award for creating retractable needles to reduce the risk of needlestick injuries.
Dr. Jagger possesses extensive knowledge and experience in the areas of epidemiology, product design and development, sharps safety issues and legislative and regulatory influence, all of which fundamentally impacts supply chain management.
But it's not enough that Dr. Jagger contributed her experience and insights to the healthcare industry. She also, along with colleagues, actually designed and patented new safety needle products geared toward preventing needlesticks. These products were honored by Intellectual Property Owners Inc. and displayed by the U.S. Patent and Trademark Office in its 1990 Bicentennial Exhibit.
Dr. Jagger's visionary efforts in the areas of epidemiology and sharps safety not only influenced clinical and business practices since the 1990s, but redefined the issue of patient and worker safety by raising awareness of these issues, providing ample and reliable data and relevant solutions for the benefit of providers, suppliers, payers and even patients alike. Her groundbreaking and pioneering achievements propelled the healthcare industry to new heights of progress. Bellwether League Inc. would be remiss for not recognizing this and honoring Dr. Jagger as a true bellwether.
Managing professional relationships and services:
Her work motivated device manufacturers to engineer safety applications into their product lines, GPOs to establish contracting programs for acquiring the new safety-engineered devices and providers to purchase them. She also collected massive amounts of data on usage patterns and sharps injuries that providers, suppliers and also payers could use to drive safer behaviors. Her testimony on Capitol Hill led to President Bill Clinton signing needlestick safety legislation in 2000 that drove the ongoing development, production, acquisition and usage of safety-engineered medical devices. This not only represented a historical moment but a monumental development in redirecting clinical, financial and operational resources.
Commitment to ethical and moral standards and integrity:
Dr. Jagger was recognized and supported by the Macarthur Foundation with a fellowship in 2002 for her advocacy and pioneering work. This prestigious award joined a host of other industry and professional honors by noteworthy organizations that deemed her as extremely qualified to receive them. Dr. Jagger remains well-respected in the clinical and academic communities and influential in economic, operational and political areas as well.
IN HER OWN WORDS…
What are your impressions about Bellwether League Inc.'s mission and philosophy, and how do you feel about becoming an Honoree?
Supply chain management – emphasis on "chain" – is an essential link in providing healthcare institutions with all of the products they need to function optimally. It is an infinitely complex environment with a critically important mission of protecting, rescuing and sustaining lives. Bellwether League recognizes and highlights the professionalism of those in this field who strive to be the strongest possible link in this vital chain. I hope that my contributions help those who have the responsibility of making the best product decisions to choose wisely, and I am honored if I have accomplished that in any way.
What attracted and motivated you to get involved in the healthcare supply chain management field from the clinical and process/product safety-driven perspective when you did?
My field of training is injury control. I have sought to orient my research in a direction where it could do the most good. When the AIDS pandemic was first recognized as posing a risk to healthcare personnel in hospital settings and seeing that this risk was associated with injuries from sharp instruments, and seeing that the extent of injury prevention was to turn up the volume in telling healthcare workers to be careful, I said no: Change the devices, not the people. They are already careful professionals. What they need is safe equipment. If we can put air bags in cars we can make a safer needle. I chose to make it my business.
For what one contribution would you like to be most remembered?
Mother of EPINet – Exposure Prevention Information Network, a surveillance system for recording and documenting sharps injuries and blood exposures in health care settings. The way in which data are collected defines the conclusions that you can draw from them. EPINet, which became very widespread, collected important details about the devices and differentiated various ways that injuries occurred that led directly to prevention strategies. The other part of this is the open door relationship with the medical device companies. All companies were invited to study EPINet data to help them understand how they could make their devices safer.
If you were to encourage someone – either outside of healthcare or just out of school – to enter healthcare either in the clinical or supply chain management areas and strive to be a future Bellwether League Honoree, what would you tell him or her?
My general philosophy as a mentor is to guide others to find the field that uniquely suits them. I don't presume to know what is the best field for anyone. But if I had a message, from the perspective of the work that I did, it would be to recognize the importance of protecting healthcare workers. And this is something that supply chain people can be aware of. Healthcare workers are at the frontlines. They have more occupational risk than any other group. They are expected to put their patients first even if it means putting themselves in harm's way. Much is expected of them. We put our lives in their hands. Whatever small or large things you can do to make their jobs safer – think of them.
What is the one industry challenge you would like to see solved during your lifetime?
I would like to end the pharmaceutical industry's stranglehold on medical research (especially clinical trials) and commercialization of drugs. This is specific to the U.S.
If you traveled back in time to when you started in healthcare what would you tell yourself?