James W. Oliver
President and CEO, Yankee Alliance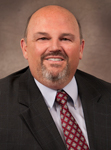 Healthcare/Supply Chain Management Experience:
Jim Oliver has dedicated his 38-year career to advancing healthcare supply chain management.
Hall of Fame-worthy accomplishments:
Oliver was hired in 1989 as Yankee Alliance's first Director, Materiels Management.  Prior to that time, Yankee Alliance was not focused on supply chain services. Oliver has provided nearly 30 years of leadership for Yankee Alliance, leading the organization's journey from the first contracts, rebate programs, supply chain savings to help it become one of the country's largest GPO alliances. 
Over the most recent five years and under Oliver's leadership,  Yankee Alliance has delivered more than $421 million in member documented savings to the 21 partners of Yankee Alliance Supply Chain Solutions, LLC. Since joining the organization in 1989, Oliver has been instrumental in growing Yankee Alliance's contract volume to $3.7 billion from $250 million, while providing member-centric programs to take cost out of the supply chain.
In 2008, Oliver created one of the country's first GPOs focused on the non-acute market, Yankee Alliance, LLC. The non-acute GPO provides value to more than 14,500 members in every class of trade, in every state, and represents more than $700 million of contract volume.
Oliver continuously challenges his staff, members, suppliers, and the industry to focus on total costs and proper utilization of a category of supplies, not price alone. His vision led to the creation of programs that provided Yankee Alliance membership with tremendous value, such as Yankee Alliance's proprietary analytics program (SUPPLYView) that is a service bureau that provides contract analytics, benchmarking and conversion/standardization opportunities to the membership.
As an innovative thinker, Oliver spun off the clinical utilization portion of Supplyview to form a new company called Blue.Point LLC. This company focuses on one of Oliver's passions – utilization – and operates as a GPO-agnostic company that is working with many large IDN's across the country.  He believes that although price is important, more savings can be derived by looking at how products are utilized. His vision became reality by forming Blue.Point LLC.
Oliver provided industry leadership and mentoring as he served as American Healthcare Systems' Lab committee chair during the formation of Premier, served as the founding Chair to Premier's Strategic Advisory Committee. He currently serves on Premier's Member Value Improvement Committee. He is a past board member of Arizona State University's Health Sector Supply Chain Research Consortium. He has assisted with career growth and advancement to many by providing mentoring and leadership to employees and peers.  He is a selfless leader with high integrity. 
Industry impact:
As the supply chain leader and CEO of Yankee Alliance, Oliver grew the membership to more than 14,500 healthcare providers across the country from 1,200 members.  He was appointed CEO of Yankee Alliance in 2008, and under his leadership the supply contracting volume has grown to $3.7 billion from $250 million. During the past five years, Oliver has significantly impacted the providers he serves as he and his team have documented $421 million in supply chain expense savings for Yankee Alliance's acute care partners.  
 
In 1991, Oliver also had the vision to recognize that the non-acute market needed its own custom portfolio. Many times the non-acute market utilizes different suppliers, distributors and products than the acute care market. Oliver recognized this early on and was a pioneer in working with non-acute members to understand their business needs and build a customized group purchasing program that focused on products and services by class of trade, including physician offices, surgery centers and long-term care facilities. The non-acute market has benefited from this program with competitive contracts and through contract savings.
Commitment to ethical standards, honesty and integrity:
Oliver is a leader that sets a high standard and lives by it. Professionally, he is driven by the objective to always do what is right on behalf of his members, to help them be successful in providing better value based medicine. 
One fact that many do not know about Oliver is that he is an Eagle Scout. Eagle Scout is the highest rank in scouting. Only four percent of all Boy Scouts manage to obtain that ranking, which carries special significance not only in scouting but in how that individual completes higher education, business and community service. Oliver personally strives to do at least one good deed each and every day. He lives the values of personal honesty, accountability, integrity and commitment to the highest level of ethical standards. He has been instrumental in promoting transparency in cost, especially as it relates to physician and clinical preference contracts. He has also led the organization in our corporate compliance program ensuring fair and equitable practices for staff, members and business partners.
Commitment to mentoring, education, and/or advocacy:
Throughout Oliver's career he has cast a huge net of influence and has positively influenced many individuals and their respective careers. He is a visionary and a leader of industry who has challenged employees, peers, and the committees he participated in to think differently and find ways to collaborate together. While he is not seen publicly participating in every panel and conference, he prefers to be selective in choosing his opportunities. He recently participated on a panel for the National Institute for Healthcare Leadership to discuss market insights for regional purchasing coalitions. He has also spoken at and participated in NESHMM meetings. He remains a master at building individual relationships and can be counted on for trusted advice and personal guidance. 
Demonstrations of innovation and leadership:
Oliver's earliest days as a leader in healthcare supply chain came at University Hospital in Boston (today known as Boston Medical Center) as well as The Miriam Hospital in Providence, Rhode Island. In various roles, including the Director of Materials Management, Oliver reorganized inventory and supply chain management, including assuming responsibility for all nursing unit inventory, introducing par management processes, and installed on-line ordering systems.
In 1990, Oliver served as the President of the Healthcare Materiel Management Society of New England and also received the national Healthcare Materiel Management Society "Materiel Manager of the Year" award.
In the 1980s Oliver served as chairman of standardization committees at his hospitals as well as with Premier Health Alliance. In 1988 he assumed a director position at Yankee Alliance and never looked back with a vision of facilitating an alliance of hospitals focusing on supply chain and savings initiatives.
In 2008 Oliver assumed the role of President/CEO of the Yankee Alliance and since, has created four companies and a combined $3.7 billion in purchasing volume.
In July 2015 Oliver facilitated the spinoff of Blue.Point LLC to allow it to become an independent organization with the vision of delivering value to all hospitals regardless of GPO affiliation.
Oliver is proud of the fact that since 2008 Yankee Alliance has been named to Modern Healthcare's list of "100 Best Places to Work" six times. Providing an environment for staff to grow and be successful is a daily motivator.
Degree of professional influence:
Oliver is a creative and innovative thinker. His "out of the box" vision of supply chain focuses not only on getting the most competitive price for products (which is evident in his leading more than $421 million in documented savings for 21 health systems), but also on creating proprietary analytics that focus on turning data into actionable information for members to implement. His vision of taking costs out through utilization came to fruition and led to spinning off Blue.Point to expand services to healthcare systems nationwide.
Oliver also has been instrumental in getting staff and suppliers to focus on alternate contracting methods, whether they are risk-based or capitated. In his mind, it is not just about price points but how suppliers, members and the GPO can work together to drive savings.
Application of Hall of Fame-level of knowledge and experience:
Oliver's progressive 38 years of hospital supply chain experience demonstrates why he deserves to be nominated as a "hall of fame" candidate.  He started his career working in consulting for the Massachusetts Hospital Association and then went on to work in hospital supply chain at Boston's University Hospital and Providence's Miriam Hospital. In 1989, he came to work for Yankee Alliance as its first Director, Materials Management and rose to the ranks of President/CEO. His innovative thinking and ability to build relationships with staff, business partners and members, has created a competitive contract portfolio, a value analysis program where clinicians manage teams at member hospitals, a clinical utilization program that offers savings outside of contract price, has grown membership to more than 14,500 from six and increased contract volume to $3.7 billion from $250 million. Most importantly, he has done so with great leadership, high integrity and with a member-centric view. His provider members are first and foremost in his mind, and he is driven by the needs of the members. Most importantly, over the past five years, he has led initiatives that have saved Yankee Alliance Supply Chain Solutions' 21 members more than $421 million. 
Using his knowledge, industry experience and leadership, Oliver seeks out new areas and new processes in supply chain that may need improvement or program development to build efficiencies and take costs out. Recently, he began leading a ground-level effort in the purchased services area. His goal is to build transparency, get contract coverage and drive costs out in an area that typically hasn't been controlled by hospital supply chain directors.
Professional worthiness
Oliver has spent his hall of fame-worthy career committed to helping hospitals, advancing the careers of those around him and advancing the healthcare supply chain industry. One of his greatest accomplishments is the number of leaders he has helped inspire, create and develop over the years. He is most comfortable as a leader that allows others to take credit or be seen as the leader. This alone speaks highly to his character.
In His Own Words…
What are your impressions about Bellwether League Inc.'s mission and philosophy, and how do you feel about becoming an Honoree?
The mission of this organization to continually promote excellence and improvement of the healthcare supply chain is one I am deeply committed to. I have always been impressed by the supply chain professionals who have been nominated and inducted into Bellwether League. They have been, and continue to be, leaders in healthcare supply chain. I personally have had the pleasure to know a number of them, but more importantly, have had the honor to have worked with and been mentored by several of them. Working on improving the healthcare supply chain has been my professional life's work. Becoming an Honoree is by far, the greatest recognition I have received in my career. The thought of being added to this esteemed list of healthcare professionals is a great honor.
What attracted and motivated you to get involved in the healthcare supply chain management field when you did?
My motivation to get into the field was simple. I was a Management Engineering consultant who could read and complete architectural drawings. I was assigned to a number of projects laying out storerooms in hospitals. That led to additional staffing and process flow work in supply chain. At the completion of a project at University Hospital in Boston, an opportunity to implement recommendations became available, and I asked for a shot. That was my first job in supply chain as Assistant Director of Distribution. The motivation, at the time, was to determine if what I was recommending could be done. Since then, there have been many recommendations and the need to continually get it done persists.
For what one contribution would you like to be most remembered?
I would like to be remembered for being part of and leading a membership organization with a 33-year history of staying focused on its mission of developing ways to reduce costs and improve quality by aggregating the non-owned members data, purchasing volume and knowledge. Bringing people together to make changes when there is no central governance results in a great sense of accomplishment for me.
If you were to encourage someone – either outside of healthcare or just out of school – to enter healthcare supply chain management and strive to be a future Bellwether League Honoree, what would you tell him or her?
I would first want to know a little bit about their goals and wants. If they want to make boat loads of cash and not care how they do it, this would not be the right path. If they want to work in a profession that allows them to make a positive impact everyday than this is can be a great career. If they want to be constantly challenged, work with incredibly caring people, work with detailed information and logistics systems, work with manufacturers and distributors from not only clinical companies but all types of industries, and want to be part of an industry that is transforming then this may be the perfect career for them. Do they want the opportunity to help to build a new hospital? How about the opportunity to facilitate a change in the way supplies are used in the delivery of patient care? If they want to come to work every day and be challenged and have opportunities to make changes, then healthcare supply chain is the place to be.
To have the honor and privilege to be a Bellwether League Honoree, I would tell them not to focus on that one goal. Focus on doing the right thing, every day. Strive to be your best and to get the best out of those you work with. Focus on trying and developing new and innovative programs and practices, focus on helping and mentoring others. Volunteer for the projects others don't want to do and maybe it will happen someday.
What is the one industry challenge you would like to see solved during your lifetime?
My want appears to be relatively simple. I would like to see our industry focus on total cost and not the price of a product. I would like to see a contracting process that results in healthcare providers contracting for product based on value and how they are used in patient care. A system where vendors are not rewarded for how many they sell, but how well they perform, and how well they worked with the providers to control the total cost of the product and improve outcomes. If a vendor says a product will reduce labor cost or you will not need as many or quality will be improved if you use it, then let's see it happen! I know this can't happen in every category, however, I do believe with the types of data we have today we can move to a better system. It will require the need for true transparency and partnership, I'm not sure we are ready for that?
Why should healthcare organizations – providers, suppliers and payers – elevate supply chain management's relevance and importance to clinical, financial and operational success?
I recently attended an educational event that stated in the not too distant future supplies and services will be 50 percent or more of a healthcare facilities budget. In that situation, there needs to be an executive/C- suite individual responsible for the management of this cost. Decisions around supplies and services cannot be left to department heads and clinicians alone. Supply Chain needs to evolve into a clinically driven supply chain. These decisions need to be driven utilizing use and outcome data along with total cost data. Supply Chain professionals need to facilitate these decisions and insure the decisions made are being implemented and the results expected are achieved.
In two sentences or less, what defines healthcare supply chain leadership?
The ability to facilitate a project or process that involves a multi- disciplinary group to improve the cost and quality of a product or process around a product.
If you traveled back in time to when you just started in healthcare what would you tell yourself?
I would tell myself to be bold, take more chances, try new ideas, involve clinicians in everything and work hard to surround yourself with talented hard working people you can count on.