David Reed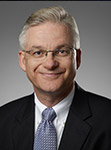 Status: Retired
Career span: 43 years with 37 at Cook Medical

Last title: Vice President, Healthcare Solutions, Cook Medical, Bloomington, IN
Innovative, leading-edge, pioneering accomplishments befitting a Hall of Fame career:
David Reed is widely recognized within both the manufacturing and provider communities as a friendly and compassionate visionary and a leader in advancing collaborative end-to-end supply chain solutions. Building upon a career that crossed both sales and operations, he recognized that manufacturers and providers could overcome traditional win-lose/adversarial relationships by seeking and implementing process improvements across trading partner boundaries that improved access to critical technologies while reducing costs and inventory. Examples include:
Collaborated with Bill Cook, founder of Cook Group, to consolidate all customer service and customer support functions globally greatly improving ease of ordering and accuracy for Cook Medical customers. Instrumental in building and mentoring a global customer facing team, Healthcare Business Solutions, designed to uncover opportunities leading to a more efficient healthcare supply chain. As a direct result of Reed's tireless efforts and his passion for customer service, Cook Medical is widely viewed by providers as one of the leading manufacturers in the industry in the area of end-to-end supply chain collaboration.
Working with a few leading Seattle-area integrated delivery networks (IDNs) and Owens & Minor, Reed championed the then-unheard of idea of forward-deploying high-end, time-sensitive aortic devices inside a secured area of O&M's distribution center, while providing rapid last-mile delivery. Reed responded to the IDNs' concerns about broken and cumbersome supply chains for these products, which often became needed in the middle of complex OR procedures and thus, within minutes or hours. Breaking industry tradition and manufacturers' reticence to "let go" of product inventory and workflow, convinced his organization, his rep's and the customers of a better way. The result of Reed's innovative vision was virtually-guaranteed product availability while the patient was still in the OPR (previously, products were not available on-time, resulting in the need for substitute products or, further surgical intervention, as well as, counter-intuitively, higher rep satisfaction.
Strong advocate and leader inside Cook and across the industry in the adoption and deployment of technology to improve supply chain processes and customer service. This includes: Instrumental in GS1 leadership inside and outside of Cook Medical, implementing RFID as a supply chain optimization tool; Steering Cook Medical toward modernizing how the company interacts with customers by advocating GHX as an early adopter. As a direct result of these efforts, GHX recognized Reed with its Supply Chain Leadership award in 2018. This award goes to an individual or company that makes a difference in healthcare transformation via technology.
Focus on mentoring, education, and/or advocacy to advance other supply chain professionals and executives, and the profession as a whole:
Reed was awarded the inaugural Chuck Lauer award in 2019 at the IDN Summit. This award celebrates an individual in the healthcare supply chain industry who helps lower costs and improve patient care through supply chain automation, visibility and innovation.  Citing the award: "Dave's constant leadership has brought synergy to our relationship with care delivery providers, and he's been focused on ways we can more efficiently meet patients' needs," said Mark Breedlove, Vice President of Cook Medical's vascular division. https://www.businesswire.com/news/home/20191014005528/en/
Demonstrations of leadership:
Reed is a highly-sought after leader at many of the leading industry supply chain conferences, as an author for industry publications and, as an expert within customer leadership development activities.
Recent example of Reed at the podium include, "Bridging the Gap in Health Care Supply Chain Leadership," AHRMM 2019
Representative articles Reed has authored:
Innovation in practice:
Cook Medical was awarded Gartner's 2014 Chainovator award for building collaborative relationships with a dedicated Supply Chain Improvement Team (SCIT). Gartner makes the award to recognize "innovative, unconventional and high-impact initiatives . . . to drive the transformation of their supply chains." Cook's leadership credit Reed with  providing oversight for much of what the SCIT team accomplished.
Reed spearheaded Cook Medical's taking the lead in adopting GS1 standards.  Quoted in a GS1 case study, Reed said, "For us, using standards is principally about making patients safer – making sure the right product is delivered at the right time to the patient's bedside." With 16,000 SKUs, manufactured in three countries across 10 divisions and 41 medical specialties, he added, "we  recognized the significant efficiencies a system of standards could bring to the industry..,. (so) we made it a priority for the business." (https://www.gs1us.org/DesktopModules/Bring2mind/DMX/Download.aspx?Command=Core_Download&EntryId=602&language=en-US&PortalId=0&TabId=134),
Reed also provided oversight for Cook Medical's freight consolidation program, an innovative solution that was proven to have a positive impact on freight and labor costs in addition to reducing packing material in hospital care areas.
Managing professional relationships and services:
A member of several industry organizations, Reed has provided steady leadership in organizations, including
The IDN Summit
AHRMM
Med Supply Chain Council
Healthcare Transformation Group
SMI as board member
Reed served on the Executive Advisory Board for the Supply Chain and Global Management Academy at the Kelley School of Business MBA program where he mentored students, led the sponsoring of supply chain projects, and provided real-world guidance to the academy members.
Commitment to ethical and moral standards and integrity:
Chosen as one of Cook Medical's corporate compliance officers, Reed provided rigorous oversight to our external field operators. His adherence to the company's global motto to "do the right thing for the patient and customer" continues to inspire seasoned and new employees alike.
IN HIS OWN WORDS…
What are your impressions about Bellwether League Inc.'s mission and philosophy, and how do you feel about becoming an Honoree?
It is truly an honor and a privilege to be an Honoree of the Bellwether League knowing that contributions of past Honorees is rich with individuals that have significantly and positively impacted the healthcare supply chain in countless ways. The inclusion of "Future Famers" is significant and one that is noteworthy. Challenges within healthcare will most definably intersect with supply chain so seeing those that are contributing early in their careers is critical to improved patient outcomes in the future.
What attracted and motivated you to get involved in the healthcare supply chain management field when you did?
Throughout my career, countless individuals have indicated that they did not seek out supply chain, but that it found them. My story is similar as early in my clinical career I was confronted with the challenge of managing like products for similar procedures.  Additionally working in the sales and business side as a supplier, the ability to insure that the correct products were always available was a challenge for providers and suppliers alike. I was fortunate to be asked to lead a team that transitioned Cook from a supplier with multiple customer service and distribution locations into a single location for all products, and I was enamored with the possibilities. From that point forward I knew that business optimization through supply chain was where I wanted to be.
For what one contribution would you like to be most remembered?
Moving suppliers and providers towards new levels of trust and collaboration has been an area of intense focus for me. My belief is that this simple but complex task will propel healthcare systems of the future towards success and partnerships between suppliers and providers are critical to that success.
If you were to encourage someone – either outside of healthcare or just out of school – to enter healthcare supply chain management and strive to be a future Bellwether League Honoree, what would you tell him or her?
Healthcare is one of the most dynamic and exciting places to work and contribute. Patients and healthcare systems depend on individuals that see the future as a place where lifestyle is improved through the blend of lifestyle modifications, enabling technology and treatments that are only a dream at this point. Taking those dreams and making them a reality for patients is one of the most rewarding careers that one can have.
What is the one industry challenge you would like to see solved during your lifetime?
True value to patients and physicians is realized through partnerships that focus on the correct pathway for the patient. Value analysis and analytical tools will enable best outcomes for each patient.
What do you feel are some of the things that the healthcare supply chain does that's right – for the patient, for the organization and for the profession … and why?
Healthcare supply chain has begun to realize the power of analytics from historic patient cohorts that it currently has. The enhanced visibility for all stakeholders enables better decision making at many intersections in the healthcare continuum.
In two sentences or less, what defines healthcare supply chain leadership?
Unwavering commitment to patient care using current and future tools, which enhance all stakeholders' ability to improve patient outcomes while reducing the cost of care.
If you traveled back in time to when you started in healthcare what would you tell yourself?
Don't listen to those who say it can't be done or that it has always been done this way. Lead through dreaming big, setting expectations, finding resources and removing obstacles. Dreams are possible!