Nicholas C. Toscano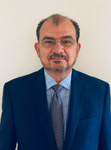 Status: Active
Career span: 44 years (including hospitals, integrated delivery network (IDN), group purchasing organization (GPO), one of the four leading distributors and a consulting firm)
Current title: CEO, Julicon Advisors LLC
Innovative, leading-edge, pioneering accomplishments befitting a Hall of Fame career:
Nick Toscano's accomplishments to the healthcare supply chain elevate him as a "Hall of Fame" candidate well deserving of such distinction. Considered an early pioneer in the design and development of a "Clinically Integrated Supply Chain" model his design principles, leadership capabilities and willingness to share lessons learned stand today as a testament of a legacy contribution. In his background Toscano served six years of Vietnam era military service (discharged in 1974) then entered the healthcare provider scene with a purpose. He started at Shore Memorial Hospital as a Distribution Manager and when the first supply chain management position opened up, he approached the CFO with an offer: "Give me the role as an interim while you recruit, and I'll show you I can succeed." He did and that offer blossomed into what has been a very fruitful career. Toscano was a sought-after resource in his formidable years. He served at three hospitals (the last being the first multi-hospital company in New Jersey) in a variety of expanding roles and then was recruited by the New Jersey Hospital Associations to lead its GPO as the Senior Vice President & COO where he grew the program into one of the largest regional GPOs in the country (increased revenue by 20 percent and the committed contract portfolio to more than $2 billion in annual spending).
As a forerunner recognized by Hospital Administration for his strategic and operational acumen, Toscano soon was recruited back into the provider sector. He was chosen to lead the merger of one of New Jersey's first IDNs, which required the authoring of a "Community Benefit Plan" to satisfy federal government antitrust concerns. Once the new organization was formed, Virtua Health, Toscano was promoted to Corporate Vice President, Strategic Support Services, as well as Chief Supply Chain Officer, which was groundbreaking in the year 2000.
Leveraging the new organizational scale, Toscano petitioned the CEO and Board to pioneer the design, development and program scalability of a Clinically Integrated Supply Chain Model (CISC) that featured one of the nation's first Consolidated Distribution Centers modeled after learnings from CVS, Walmart, 3M and others. The model deployed cutting-edge technologies from other industries (WMS, TMS, POS, etc.) that enabled the elimination of third-party distribution fees and cash investments in inventory system-wide.
Toscano extended the model to include a cost management "Shared Service" hub for a multi-hospital environment that included construction management, biomedical, facilities design and maintenance, food/nutritional services, environmental services, mail room, printing/duplicating, linen/laundry services, medical waste collection, pharmacy central fill, retail, packaging services, transportation/courier services. Toscano also was one of the first to recruit clinicians into full time supply chain management roles.
Recognizing that the CISC model would need discipline to be sustainable, Toscano launched an innovative supplier partnership with GE that matured into an offering the company still provides to health systems worldwide and an operating discipline on which the Virtua Health CISC continues to build.  
As a direct result of Toscano's vision, leadership and engaged change management strategies his CISC model used clinical resource/strategic sourcing tools while capturing the total value of a contracts in various spending categories. Products and purchased services realized the following system savings over a 19-month period. 
Medical/surgical: 16 percent
Cardiology/Orthopedics/PPI: 12 percent
Laboratory/Imaging: 18 percent
Pharmaceuticals: 6 percent
Food Services: 10 percent
Facilities/Maintenance: 21 percent
Administration/General: 23 percent
Linen/Laundry Services: 14 percent
Purchased Services: 20 percent
Capital Equipment: 15 percent
These results are a strong reflection of the comprehensive impact and difference supply chain professionals can have with respect to the overall delivery of healthcare that was certainly groundbreaking in the early 2000 and a prime example of Toscano's direct legacy contributions as a visionary and "hall of famer." The principles and methodologies he established in his evolution of a CISC strategy back in 1999 stand today as a central tenant of expectations for today's Supply Chain professionals.
Focus on mentoring, education, and/or advocacy to advance other supply chain professionals and executives, and the profession as a whole:
Among Toscano's CISCs guiding principles was a commitment to share and transfer Virtua's knowledge and experiences to other colleagues in the healthcare delivery industry. Virtua (through Toscano's leadership) developed a "knowledge transfer" initiative that accepted requests from health systems throughout the country to visit, learn and take away knowledge and information on the critical success factors that continue to drive success of Virtua CISC model. A sampling of health systems that have visited over the years to collaborate on a gain knowledge and understanding on what was referred to as Virtua's "proud and sorry" experiences during Toscano's tenure include:
Temple University Health System, Philadelphia, PA
Kennedy Health System, Cherry Hill, NJ
Intermountain Health, Salt Lake City, UT
Mercy Health/ROI, St Louis, MO
Cooperative Services of Florida/LeeSar, Fort Myers, FL
Atlanticare Health, Egg Harbor, NJ
Orlando Health/HPA Coop, Orlando, FL
Capitol Health, Trenton, NJ
UNC Healthcare, Chapel Hill, NC
Avera Health, Sioux Falls, SD
Swedish Health, Seattle, WA
Thomas Jefferson University Hospital, Philadelphia, PA 
Toscano was also an initial member of the Network or Networks, which became Strategic Marketplace Initiative (SMI). This group was one of the pioneers in sharing best-practice collaboratives.
Hallmarks of leadership:
Two company executives reflected on Toscano's leadership.
Peter Castagna, President & CEO, Hospital Central Services, Inc.
"With regards to demonstrated leadership, it's fair to say, that Nick was on the forefront of self-distribution and self-contracting models. He built what is now the consolidated service center at Virtua Health System. It was a bold move at the time since the industry was lining up and selecting national GPO's to join and building a dependency and connection with the various distribution companies to gain efficiencies and savings. Nick took a risk and leveraged the scale and clinical commitment of his organization to move in this direction and be successful."
Susan McGann, President, Pivotal Healthcare Solutions
"Nick developed a relationship with his counterparts and folks higher in the GE chain because of his demand of excellence. Nick does not ever settle for mediocrity. In the process of building this trusting relationship, GE shared with Nick some of the thing that their Performance Solutions team had been doing using a tool called Six Sigma. Nick had them execute a throughput project for us as a test to see if they could 'prove' their claims. The results were overwhelming, and Nick asked them how we at Virtua can learn and develop such a tool kit. GE had historically had only executed project for customers. They had never taught a customer how to develop such skills so the customer could do projects on their own. Nick was bringing ideas to GE rather than the other way around.
"He then worked with them and created a plan for how Virtua and GE could partner on training the first Six Sigma Black Belts in healthcare, and helped GE create a new offering for their customers. Once Nick had GE on board and a plan was formed, he now had to sell it to the CEO of Virtua. Nick already had a trusting partnership with the CEO, but now he had to sell something that had never been done before by GE or a hospital system. It did not take long before our CEO was locked and loaded and ready to go. This risk taking, [and] forward thinking on Nick's part, created one of the greatest products in healthcare. I was a beneficiary of this thinking as I was trained as one of those first Six Sigma Black Belts and am proud to have been one of the first ever trained in healthcare. But it did not end there.
"Nick worked with GE to bring another tool into Virtua: CAP and WorkOut. CAP is the Change Acceleration Process and essentially are amazing tools to actively manage change. WorkOut is a tool that GE used internally to make changes in processes quickly that did not require a lot of data to determine a solution. These tools, along with Six Sigma were used to bring people from two different organizations together (the newly merged hospitals) and begin to act as one. GE was thrilled to see how they could now use their historic internal tools to change culture and process in healthcare and create an entire new offering to GE customers. 
"The downstream effect of Nick's forward thinking is unbelievable. I was eventually trained at Crotinville with two other colleagues as the first Master Black Belts. Virtua created a department named Operations Improvement. This department, led by these Master Black Belts, was required to bring a minimum of $3 million in new revenue into the organization every year, This was unheard-of behavior in healthcare in 2000 and in many ways, still is today. 
"Nick's leadership and courage to see something new and identify the need and application made GE and Virtua completely different organizations at that time. There are so many other downstream benefits that this partnership brought to both companies, [that] I could probably write a book. The results that Six Sigma generated not only brought revenue to the organization, but Virtua won the Governor's Award for quality in New Jersey.
"Another example:  Healthcare has always lacked innovation. Sure, there were robots and cool surgical techniques and such, but we did not have innovation in process [in] the way we provide services in healthcare, particularly supply chain. Nick transformed that at Virtua at a time where supply chain was not a word that a nurse would use on the floor – they just complained when supplies were not there but knew that in the middle of the night boxes would arrive.
"Nick brought software and hardware and a mind-blowing forward-thinking approach to healthcare at the hospital. Vendors were doing all kinds of cool things but had no idea how to make their clients better. Nick showed them how. Nick's approach to supply chain was all about eliminating steps in the process, creating just in time inventory and ordering and brought par levels and cost savings to a hospital system at a time where saving money on the supply side meant saving jobs on the patient care side. In healthcare, when money was tight or hospitals were in the red, they cut people because they had no idea how to do anything else. Nick created a warehouse where we – the healthcare system – were in charge of inventory. He streamlined across a newly merged 5-hospital system how we ordered products. But what is critical is that Nick and his team did not just make unilateral decisions on what nurses and doctors would use. Nick created teams and figured out ways to be cost effective and get the right product in the hands of the caregivers. 
"Nick created a permanent team called PVAC – product evaluation committee – where folks would come to present a new product or folks on the team would introduce new pilots. It was amazing.  The most fascinating part – Nick was not on the team. Once established, he allowed supply chain and clinicians (a full multispecialty team) meet and make decisions. What folks also do not realize is that his supply chain team internally was made up of all clinicians, a nurse, a pharmacist, a physical therapist – they were all leaders in our supply chain organization – a breakthrough in healthcare.
"I could go on and on, truly, about ways Nick has demonstrated leadership. All you have to do is know him. He leads by example. He is humble and is focused on surrounding himself with great people so he learns and continues to get better himself. This is why I have remained friends and colleagues with Nick since I met him in 2000." 
Innovation in practice:
A notable example of Toscano's courage and drive to innovate was the initiation of GE's first "Enterprise Solutions Model." Beginning in the year 2000, in partnership with Jeff Immelt, now former CEO of GE Healthcare, Immelt and Toscano led their respective leadership teams in the development of a strategic relationship that today GE refers to as its "Enterprise Solutions."
Virtua and GE's initial pilot working together was a "total cost of ownership" project in one of Virtua's imaging centers. Toscano and the Virtua team began by getting a working knowledge of how GE utilizes the rigor and tools of Six Sigma to improve GE's outcomes. Virtua's supply chain team learned quickly that this was not simply another attempt at process improvement or cost reduction. Six Sigma was a rigorous, intense and measured process.
The overall project objectives included:
 Revenue Cycle Enhancement
 Cost of Imaging Reduction
 Process Improvement/Patient Throughput Improvement
 Patient Satisfaction
 Overall total Cost of Ownership 
Over a 12-week period the team learned how vital is was to collaborate and respect each other's input.  The Virtua supply chain team initially learned Six Sigma by "doing." Ultimately, they were able to exceed their planned goals and objectives with a benefit of $4 million. 
Based on the success of the pilot, Virtua's CEO and CFO asked that Toscano and Immelt present their findings to the Virtua Executive Group that included Board members.  From that presentation, Virtua's CEO decided to embrace the Six Sigma tools and solutions as a way of driving Virtua's strategic and operating plans. Richard Miller, CEO of Virtua, met with Immelt at Virtua's headquarters and at GE's headquarters in Connecticut to review mutually beneficial strategic opportunities to drive Six Sigma across the Virtua enterprise.
Documented three-year program results under Toscano's leadership:
Hospital Moderation project 2001:

These projects included energy management systems, roofing systems, window systems and the technology infrastructure.
Capital and operating costs reduction exceeding $12 million. (These results were documented by an independent construction management firm)

Consolidation and standardizations of Virtua's biomedical services agreement 2002:

Utilizing lean Six Sigma tools developed a revised the SOW yielding an operating cost reduction of $1.6 million in annualized savings.

"Implant Carve Out" project 2003:

A multidisciplinary clinical integration team approach using the Six Sigma lessons transferred from the GE-Virtua Exchange programs netted savings of $5 million
Program Sustainability:
A testament to Toscano's vision and direction the GE/Virtua Enterprise Solution Collaborative continues to thrive. The Six Sigma solutions continue to make a significant positive impact on supply chain/shared services outcomes and other key projects at Virtua Health.  In fact, Virtua's financial margins improved from less than 1 percent to more than 9 percent over the span of the relationship.  Virtua Health has been recognized a "best practice" for margin growth in the Tri-State healthcare provider market that includes New Jersey, New York and Pennsylvania. In addition, Virtua was named a "best place to work" by a leading national magazine. Additionally, the GE Enterprise Solutions offering, created through this initial collaboration, has been deployed across the world at many provider organizations.
Managing professional relationships and services:
Toscano has facilitated hospital mergers, coordinated compliance with federal regulators, won the support of IDN administrators and board members, led enduring change processes with all levels of supply chain staff, successfully incorporated clinicians into supply chain, grew a regional GPO and collaborated with leadership at one of the industry's largest suppliers to effect enduring change.
He also has developed many change leaders:
Jim Rivard, Senior Vice President, Support Services, continues to grow the programs and maintain the 6:1 ROI per FTE disciplines that Toscano developed at Virtua Health.
Susan McGann, one of the healthcare industry's first black belts (through the collaboration between Virtua and GE is President & CEO of her own company; Pivotal Healthcare Solutions, and an adjunct professor at Villanova in the area of Lean/Six Sigma.
Paul Weiss, Principal, Appleseed Healthcare Resources, honed his distribution and logistics skills at Virtua under Toscano's leadership and has served many providers since as a consultant.
Additionally, colleagues that served with Toscano over the years have gone on to a multitude of leadership positions:
Vice President of Supply Chain Management
Vice President of Surgical Services
Assistant Vice President of Clinical Resource Management
Corporate Director of Strategic Sourcing
Vice President of Pharmacy Services
Assistant Vice President of Logistics Management
Senior Consultant, Value Analysis
National Accounts Sales & Marketing Executive
Toscano also is a former member of the Board of Advisors of the IDN Summit (11 years) and a former member of the Board of Directors of GHX (4 years). Further, he has given presentations to the following:
World Congress Supply Chain Summit
IDN Summit & Expo
Healthcare Financial Management Association
Council of Supply Chain Executives
National Institute for Healthcare Leadership
Commitment to ethical and moral standards and integrity:
Toscano has kept himself grounded in his community and the health and well-being of people. He has made the time to serve the following charitable organizations:
Big Brothers/Big Sisters Organization of southern New Jersey. Supporting local children to reach their full potential through mentoring and guidance.
Harbor Healthcare Foundation, Cherry Hill, NJ. A nonprofit charity who obtains the commitment and skills of surgeons and physicians in the United States to volunteer their services to perform lifesaving procedures on young children from all over the world.
Stomp the Monster Charity, Marlboro, NJ. A nonprofit charitable organization fulfilling cancer patients needs as they fight the disease,
United Way Charities of Southeast Georgia. Coordinating charitable contribution across the community.
Another testament to Toscano's integrity is the enduring nature of his consultancy, Julicon Advisors LLC. He has maintained a sole proprietorship for more than 15 years. One does not successfully raise a family on proceeds from a sole proprietorship if they are not in demand. And, one does not stay in demand unless they consistently provide a valuable service with integrity.
Additional Examples from Industry References:
Peter Castagna, President & CEO, Hospital Central Services, Inc.
"I'm not sure I can point to an example that speaks to his integrity and moral standards, since he lives by those standards every day and that's the only Nick I know. His commitment to his family is quite special and we have shared stories especially about our daughters that tells me that he is a committed and caring dad."
Susan McGann, President, Pivotal Healthcare Solutions
"Being a leader and having responsibility comes with many challenges. One of those challenges is the ability to do the right thing in the face of adversity. We had more than one scenario in some of my days with Nick where we had tough discussions about some of the other leaders on our team and their goals. He was a mentor to me as I was new to senior leadership at the time. One of our leaders would constantly take credit for the work both he and I were doing. It was discouraging, but Nick shared with me that you don't embarrass such folks, and based on your position, you do not confront them. He shared that their behavior would continue and that they would fall. He was so right. His prediction came to fruition."
IN HIS OWN WORDS…
What are your impressions about Bellwether League Inc.'s mission and philosophy, and how do you feel about becoming an Honoree?
I am humbled and feel extremely privileged with my peers to be a 2018 honoree. The mission and focus of the League is a meaningful way of honoring those leaders who have given so much to our healthcare organizations and the communities they serve. Bellwether League is also a leading venue and forum for learning and developing some wonderful relationships. I am overwhelmed for this honor.
What attracted and motivated you to get involved in the healthcare supply chain management field when you did?
As a young U.S. Navy Seabee supporting combat field hospitals, I learned very quickly the vital role that I and my teammates had in supporting and caring for our combat heroes. I was very motivated after my time in the Navy to continue to serve the healthcare industry with the skills, commitment and passion I discovered in the military. I could not have asked for better training and experience. I feel extremely blessed to have served my country and the best healthcare systems in the world.
For what one contribution would you like to be most remembered?
As a leader surrounded by great people, I always looked to serve first. My leadership principles drove me to become a trusted advisor and mentor who influenced and inspired others, is always assessable and accountable and transfers his knowledge, skills and experiences to all who wanted and needed them. A risk taker and visionary who tried to have fun and always do the right thing.
If you were to encourage someone – either outside of healthcare or just out of school – to enter healthcare supply chain management and strive to be a future Bellwether League Honoree, what would you tell him or her?
Truly understand was it means to be a supply chain leader. How vital this leadership role is in serving and being part of a team of caregivers and support folks who ultimately drive high-quality patient care. Feel what it takes to be committed and passionate about the leadership role. Supply Chain Management is not simply a career; it is a need and a vocation.
Always stay focused, be totally aware of the impact your work and manner in which you communicate has on others. Practice leadership courage. Always stay humble and respect everyone.
What is the one industry challenge you would like to see solved during your lifetime?
I have always hoped and prayed that the best healthcare in the world continues to reduce its variations and be better coordinated and totally assessable, available and affordable to everyone. I would also hope our industry across the board will better value the activity of "wellness" towards a healthier and fulfilling life for everyone.
What do you feel are some of the things that the healthcare supply chain does that's right – for the patient, for the organization and for the profession …  and why?
This has always been top of mind for me. I believe our industry is one that doesn't rest on its laurels but continuously wants to improve itself through technology advances, and overall improvement in the care delivery process. That is way I believe that multi-disciplinary teams aligned for a common purpose are critical to quality improvement through proven change management techniques. 
Supply chain management is a perfect venue for driving change across the continuum of care. In quality management we use a framework/formula called QxA=E. "Q" is the tech quality, the "A" is the acceptance for change, the "E" is the effectiveness or excellence. We found in our teamwork that you can have the best "Q" working tirelessly to perfect it. The issue is: If the team doesn't work on the "A"cceptance of the changes they will likely not accomplish their improvement objectives. Teams' commitment to the "A" is doing the right thing for patients, organizations, teams and for our profession.
In two sentences or less, what defines healthcare supply chain leadership?
Lead by serving others. Leaders who have the ability to recognize the need to improve and deliver "breakthrough results" in support of high quality patient outcomes. A totally committed value system and guiding principles with "integrity" is at the top of the list.
If you traveled back in time to when you started in healthcare what would you tell yourself?
This is important stuff. Do it right the first time. You are the luckiest and blessed person that I know! You are extremely fortunate to have the opportunity to serve and support the finest healthcare system in the world while supporting your young family. Don't screw it up!