Louis Vietti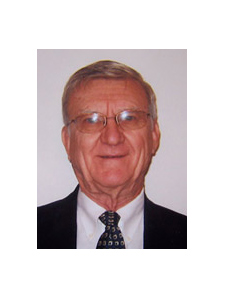 Advancing the Profession/Industry Influence

Lou Vietti was one of the more prominent advocates for implementing state-of-the-art industrial applications to hospital support services and linking supply chain operations to information technology. Vietti demonstrated a mastery of JIT/stockless distribution in a university hospital setting and developed a first-class, off-site warehouse for the University of Minnesota Hospitals and Clinics. He showed how the use of computers and exchange carts in inventory and logistics management could improve accuracy and productivity, as well as process flexibility for clinicians.
Work Experience

1964-1972: Worked for two nursing home supply companies doing purchasing and training of staff at the individual nursing homes on how to set up and maintain a supply room and system.
1972-1974: Purchasing manager for a nursing home supply company located in Boston called First Healthcare.
1975-1997: Director of materials management at University of Minnesota Hospital and Clinics.
1997-2002: Corporate director of materials management at Fairview Hospital System.
Work Performance
Developed a JIT purchasing and distribution system at UMHC.
Implemented a pick-and-pack warehouse operation with daily replenishment of all nursing units and well and other high volume customers, including food services, pharmacy, housekeeping and all of the clinics.
Reorganized the nursing units from just in case to just in time.
Developed a patient transport system for all of the nursing units and clinics.
Reorganized the receiving and distribution of all items for the whole health science complex that included 11 buildings and more than 700 customers.
Professional Activities
Member of HCMMS from 1975 until retirement 2002
Past President of HCMMS
Director of Programs for HCMMS
Started a local chapter
Hosted National HCMMS meetings on three occasions at Minnesota
Spoke at numerous national meetings, including Washington, DC, Philadelphia, San Diego, Chicago, and several other sites.
Spoke at several local chapter sites in Chicago and Honolulu
In His Own Words…
What do you think about Bellwether League Inc.'s mission and philosophy and how do you feel about becoming an Honoree?
It's a great idea. I think this area of healthcare has always been overlooked as an area that can and does contribute to the health of the organization.
What attracted and motivated you to join the healthcare supply chain management field when you did?
It was the challenge to change when and how things were being done in the supply chain.
For what one contribution would you like to be most remembered? 
Helping healthcare facilities move to a cooperative arrangement with their suppliers and realize that working together is more constructive than being adversarial.
Help develop a pick-and-pack operation in the healthcare environment.
If you were to encourage people – either outside of healthcare or just out of school – to enter the supply chain management field and potentially qualify to be a future Bellwether League Inc. Honoree, what would you tell them?
Be flexible and open to new ideas. Look at other successful operations not necessarily in the healthcare environment. What's the cutting edge? How can it improve your operation?
What is the one industry challenge you would like to see solved in your lifetime?
I don't know as I have been out of the field for several years now.
How important is effective and innovative supply chain management during tough economic times?
It can contribute to cost savings for the supplier as well as the healthcare provider if it is done correctly.