Rita White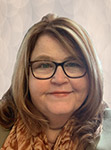 Status: Active
Career span: 29 years and counting in healthcare; 4.5 in other industries

Current title: Vice President, Supply Chain, Tower Health, West Reading, PA
Rita White leads a multiple award-winning healthcare supply chain team with nearly three decades of dedicated healthcare supply chain executive management experience under her belt within acute-care hospitals, nonacute care facilities and multihospital systems and IDNs. Further, she led a non-healthcare-oriented manufacturing company for almost five years near the beginning of her career. White was able to apply her healthcare experience before that leadership role into the manufacturing process and then parlay her manufacturing experience back into the healthcare supply chain.
At best, White represents the quintessential 21st century multihospital system supply chain leader in that she approaches organizational challenges with an internal motivation and philosophy that encourages multifunctional staffing for tool creation and development. As a growing number of Supply Chain teams pepper their staff with doctors and nurses, White has progressed beyond that clinical development and also has seeded her team with data analysts and information technology specialists that facilitate collaboration with the hospital IT department but also wield the capability of developing solutions more nimbly and quickly to service their clinical, financial and operational customers, and patients, too.
Rather than outsourcing challenges to third-party organizations to solve as a purchased service, White encourages entrepreneurial spirit among her Supply Chain team, promoting management engineering experience and ingenuity within its ranks. White incorporates IT education and training into hiring and staff development processes that enable it to create and develop software products internally to augment existing third-party software products and also for Supply Chain to operate more effectively and efficiently on its own.
White emphasizes people-driven automation and technology and a standardized workflow that incorporates clinical collaboration and participation to deliver high-quality patient care and facilitate community service. In short, for someone to join White's team he or she must possess more than the traditional supply chain experience and expertise.
White deliberately recruits talent with "analytical skills, leading to a combination of logical thinking, technical know-how and professional work ethics," she said.
Under her leadership, White's team earned 2019 Supply Chain Department of the Year Award by Healthcare Purchasing News. The industry trade magazine described her team as one that "transcends the definition of multi-disciplinary functionality and more accurately represents a multi-faceted mindset indicative of next-generation progress."
White began her healthcare supply chain career in 1986, serving as a distribution clerk while attending college. By 1990, she was leading the Materials Management department of a multihospital system in Michigan for nearly a decade before venturing outside of healthcare to run a successful manufacturing firm that developed conveyor technology and contracted with Navistar before it was sold and she returned to lead Supply Chain for an oncology specialty hospital and a major clinic in Indiana. From there she migrated east to lead Supply Chain at Reading Hospital and develop the Supply Chain operation for the Reading Hospital-anchored Tower Health.
Innovative, leading-edge, pioneering accomplishments befitting a Hall of Fame career:
Under White's leadership, her organization netted a variety of industry awards and recognition within the last several years. The accolades includes HPN's 15th annual award, preceded in 2018 by Tower Health being named by HPN as one of 11 "Supply Chain Teams Worth Watching." Her team also earned awards from Centurion and Intellicentrics in 2019, the 2017 Infor Progress Makers Operational Excellence Award (from among 90,000 members in more than 200 countries) and the 2017 Leadership Award by ECRI Institute.
White's team also created and/or developed a number of software products and software-based processes to improve service through automated workflows, including a centralized real-time automated interactive capital equipment system for budgeting, acquisition and reporting called "CapTrack" that replaced a manual process, a disaster recovery engine that automatically generates storeroom picklists and vendor purchase orders called Aegis should their ERP become incapacitated for any reason, an automated process for non-capital contract requests, an online real-time inventory and distribution program that "picks up where the ERP system leaves off," called iSCOPE (for Integrated Supply Chain Operations and Purchasing Exceptions), and an ERP enhancement for automated PAR replenishment,  an AutoCAD program for clinicians to locate and identify product in any PAR location called "Pinpoint."
White foresees such real-time technology as iSCOPE, for example, as representing the next big development in Supply Chain as she and her team pursue clinical and patient support through the next level of virtual management.
Please note that White didn't create and develop these process and product enhancements on her own. Instead, she fostered a mission and vision, planning her work and working her plan to improve her department and the service level effectiveness it delivers to customers.
Focus on mentoring, education, and/or advocacy to advance other supply chain professionals and executives, and the profession as a whole:
White has advocated for healthcare supply chain and shared her experiences in a variety of healthcare magazine, newspaper and online stories through participation in AHRMM. Much of her education and mentoring of others coincides with "on-boarding" hospitals into the Tower Health organization – five at one time.
White encourages her staff to attend a variety of relevant supply chain conferences for their educational growth and for the benefit of Tower Health, which also provides tuition reimbursement for additional educational opportunities. However, her team has expressed the most favor with the department's formal and informal peer-to-peer training sessions.
Demonstrations of leadership:
White defines leadership this way: "Effective Supply Chain support of health systems requires that leaders are strong strategists with technical skill sets and tactical visions for the department and organization." (Healthcare Purchasing News, August 2019)
"Effective leaders are able to act as a two-way conduit between the strategic goals and needs of the organization and the skills of their team. Successfully achieving this two-way street involves continuous analysis of your team, their combined strengths, areas of opportunity and individual focus areas… leaders are able to develop a roadmap to build a fluid, adaptable force capable of rapidly adjusting to meet the needs of an ever-changing environment. This mentality is especially applicable when there are FTE openings – a true leader does not simply hire a replacement. Rather, they hire people capable of propelling their department forward.
"As a leader, I have very high expectations of myself and hold the Tower Health Supply Chain team to the same level of expectations. Even so, I am impressed every day by the creative solutions we devise to the most complicated challenges facing the industry. No matter the challenge, our team finds a way to develop a solution – if we can't go left, we go right. The team will exhaust every avenue to achieve our goals, challenging perceived limitations and applying outside-the-box thinking to implement the best solution." (HPN, August 2019)
Through that motivation and philosophy, White has fomented a C-Suite and clinical management respect for Supply Chain's inherent value to the organization, its staffed and privileged workers and its patients to the point that organizational leadership fully supported her vision, mission and cross-functional course direction for the team and the evolution of its service.
Innovation in practice:
White represents one of a growing number of healthcare supply chain executives and professionals with leadership and management experience outside of healthcare – and not in the hospitality or service industries, but actual product manufacturing. The manufacturing company she led from 1999 to 2003 developed and produced conveyor technology, contracting with Navistar.
"I grew up in an environment where I learned how to read blueprints and develop process improvements as part of my everyday life through my family's business," White told HPN.
"Today, I still consider myself in an engineering environment, as we apply a continuous-improvement mentality within Supply Chain. We employ logical, outside-the-box thinking to develop creative, innovative solutions to the challenges faced by health systems. We continuously question assumed limitations, breaking the mold by challenging our own perceptions and developing solutions that would be often be considered impossible."
White instructs and motivates her team to draw out the best performance and service among their trusted supplier and GPO partners, offering the same in return, before embarking on their own course to craft and deliver needed solutions. In a number of cases they will develop enhancements to existing products.
Managing professional relationships and services:
White leads her team to provide supply chain services to more than seven hospitals and other non-acute care facilities throughout the continually expanding Tower Health organization. She approaches her clinical, financial and operational customers the same way throughout the organization. She listens to the challenges and requests, collaborates with the customers to derive potential solutions and taps into the ingenuity of her diverse supply chain team provide solutions either through internal research and development of automation programs or in concert with several reliable third-party vendors that also benefit from Tower Health's Supply Chain expertise.
Yet her team's inherent ingenuity doesn't alleviate the need for third-party expertise in the form of suppliers and GPOs. White indicates their distributors participate as "part of the team" in that "they know what is expected of them and are involved in the 'hands-on' daily activity of the department." Further, their GPOs "supply us with spend data and assist with contract discrepancies." Clearly, to White, it's not an "us or them" but a "we" that makes the difference in caring for patients.
Further, White always checks what is available in the market first so she doesn't lead her team into reinventing the wheel. She also likes to partner with vendors that may offer a cost-effective partial solution because it affords her team the opportunity to enhance their product while using her team and facility as a beta test site. If none of this is possible then they resort to internal customization.
Commitment to ethical and moral standards and integrity:
Responding to a question by HPN on how she would describe Supply Chain to professionals and students outside of the industry and interested in changing careers, White offered this: "Healthcare is unlike any other industry. Although many Supply Chain team members do not interact with patients on a daily basis, lives literally depend on us performing our role. We do not simply leave our jobs at the end of the workday – we are here for our clinicians and patients 24/7. To succeed in the healthcare industry, one must have an unwavering commitment to helping others and a willingness to do what is necessary to provide unceasing support to our patients and clinicians while being financially accountable." (HPN, August 2019)
White's point of view speaks volumes about her commitment to ethics and integrity.
"All health system employees are here for our patients, whether or not we have direct contact with them on a daily basis. They are our primary focus and we are called every day to demonstrate our commitment to their wellbeing and care." (HPN, August 2019)
IN HER OWN WORDS…
What are your impressions about Bellwether League Inc.'s mission and philosophy, and how do you feel about becoming an Honoree?
Supply Chain as an industry has evolved immensely within the past years, largely because of the recognition of the impact Supply Chain makes to the overall health of the organization, and the adoption of data management and analysis techniques to support sound and meaningful decision-making. Bellwether League's mission furthers the advancement of healthcare Supply Chain by recognizing the ideas and visions of these contributors and making them accessible to teams around the world. It is an honor to be recognized among such a prestigious class of leaders, and to join the past recipients who have demonstrated their commitment to supporting and improving the quality of patient care.
What attracted and motivated you to get involved in the healthcare supply chain management field when you did?
When I first began my career, I was working in the Emergency Department of a local hospital in Plymouth, Indiana. I was fascinated by the different orthopedic instruments and how the smallest variations in the manufacture would impact the use. Living close to the Orthopedic Capital of the World, I was able to see ideas for tools sketched on napkins developed into prototypes and implemented within hospitals. As I learned about these tools, I realized that these supplies were typically purchased at list value, without vendor negotiations. As someone who never makes a purchase without a discount, I immediately began identifying strategies for negotiations and was quickly recognized for the discounts I had obtained. By applying problem-solving skills and obtaining more favorable terms and pricing for the hospital, I realized I could support the distribution of hospital resources to benefit as many patients as possible, which has been my motivation throughout my years in healthcare.
For what one contribution would you like to be most remembered?
While I hope that the initiatives I have undertaken with my team will remain beneficial and be integrated into daily processes for years to come, I am hopeful that I will be remembered by my colleagues for my vision of how innovation and strategy can combine with Supply Chain fundamentals to support our continued mission of providing the best possible patient experience. Every advancement our team has made has been in support of this aspiration, intended to streamline and optimize processes to provide support to caregivers.
If you were to encourage someone – either outside of healthcare or just out of school – to enter healthcare supply chain management and strive to be a future Bellwether League Honoree, what would you tell him or her?
In healthcare, everything we do is intended to support our patient caregivers so they may provide high-quality care without concern for the availability of the supplies and resources necessary to do so. Within Supply Chain, we may not always have direct interaction with patients, but everything we do is intended to enhance the patient experience – we do not always have patient contact, but we do have a high patient impact. Choosing to embark on a career in healthcare supply chain is more than a vocational choice; it is a commitment to devoting your time, energy, resources, and skill sets to supporting a cause.
What is the one industry challenge you would like to see solved during your lifetime?
For years, many Supply Chain departments have excelled at tracking key data points and recording them in reportable databases. Key data elements are able to be captured quickly and seamlessly, often through incorporating technology to streamline the process. However, Supply Chains as a whole have often struggled with being able to extract these data points in a way that results in consistent, reliable information.
One of my primary goals throughout my career has been to leverage technology to improve data extraction by envisioning, developing, and implementing tools to compile data from multiple sources into reliable information that can be used to support knowledgeable decision-making. While I am proud of what has been accomplished so far, I know that technology is ever improving, offering new enhancements and presenting avenues that would have previously been considered impossible. I would like to see Supply Chain leverage voice recognition technology to develop a virtual assistant that would compile information and interact directly with team members, being able to answer such questions as, What are our five top savings initiatives? Who are our 80/20 vendors?  What contracts are expiring this month? and What are my biggest priorities today?
What do you feel are some of the things that the healthcare supply chain does that's right – for the patient, for the organization and for the profession … and why?
Within my experience, the vast majority of healthcare professionals, both within and outside of Supply Chain, place patient care above all else. They show exemplary dedication to their responsibilities, displaying the willingness to go the extra mile to ensure high-quality patient care. Supply Chain, in particular, is finding its voice, showcasing growth and actively participating in the advancement of health systems to better support the community. Within Supply Chain, there is always opportunity for enhancement, and the potential to provide support for an improved patient experience. This aspiration is commonly shared among healthcare Supply Chain teams and is one of the fundamental strengths that drives development and innovation within the industry.
In two sentences or less, what defines healthcare supply chain leadership?
Healthcare Supply Chain is committed to doing whatever necessary to support clinicians and patients while remaining responsible stewards of hospital resources. This dedication to obtaining the best value for hospitals stems from the commitment to serve our community – every dollar we save is a dollar that can help another patient.
If you traveled back in time to when you started in healthcare what would you tell yourself?
In the years since beginning my career, I have seen Supply Chain ascend from the metaphorical basement to be recognized as C-Suite department. I would tell myself that Supply Chain is an area where strategy, ingenuity, and creativity are valued, and that the best results come from never saying "we've always done it this way."