Career calisthenics: Decision, fitness regimens worth trying

By Rick Dana Barlow
Employment and job fitness can be an emotional, mental, physical and physiological workout.
Even in the healthcare supply chain. Especially in the healthcare supply chain.
That's because expectations of and perceptions about supply chain tend to vary by organization, by boss.
Oh sure, the outcomes remain the same: Everything desired and needed magically shows up at the appropriate time in the appropriate place for less costs than expected so just about everyone is happy (Supply Chain knows you can't please everyone). If nothing goes wrong to hamper those expectations and results – you know, like an errant pandemic or terrorist attack or weather-related disaster – few if anyone thinks about supply chain.
But the minute there's unexpected demand or consumption or an empty space on the shelf or a supplier-issued backorder due to some production issue, clinicians and administrators open hunting season on supply chain reliability.
Still, the enormous pressures on the job can be tolerable with the right attitude and particularly if you like your job and think you and it have the right fit. How you determine that, however, can be as subjective as the decision itself. Mergers and acquisitions can create power plays where new bosses want to bring in their own people instead of relying on those already in place. Bad bosses … well … they speak for themselves. Your ideas continually seem to be disregarded, postponed or rebuffed. You're regularly passed up for advancement or available promotions.
How to respond, what to do, remains a subjective exercise but Leaders & Luminaries learned that Hall of Famers and industry experts and leaders with plenty of experience have a lot of useful and valuable advice to share. Three Hall of Famers have passed since this interview was conducted, but their insights still resonate and remain valuable as part of their enduring legacy and are included here.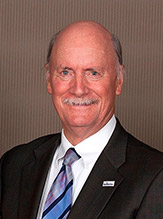 Dick Perrin
Dick Perrin, Bellwether Class of 2014, recognizes the situation and the decision can be difficult.
"The central issue to consider is what makes you most comfortable in your working environment," Perrin indicated. "Each of us has different needs, and these evolve over time so one should periodically evaluate their comfort with their job role and environment and evaluate what changes would possible result in improvements. 
"It is extremely important to have a positive working relationship with the personnel that you associate with and interact with on a daily basis," Perrin continued. "Mergers and acquisitions can create significant stresses and change the environment in multiple ways. Sometimes the changes are for the good and sometimes it is absolutely not a positive result. When a merger or acquisition results in significant stresses and changes in the work environment, one really has to think about their individual needs to achieve the best for themselves so they can make the most positive contribution for their organization.
"In the long run, each individual needs to recognize what their long-term goals are and whether or not the organization continues to create a positive environment for their own personal achievements. Individuals should consider the environment where they work both in terms of their positive feedback for their contribution to work as well as to contributing to their long-range goals," he concluded.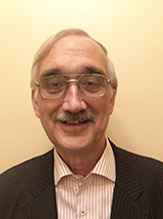 Br. Ned Gerber
Br. Ned Gerber, Bellwether Class of 2010, suggests concentrating on the "three Ps." They are profile, people and payment.
"In terms of profile, does your own skill set/experience match what is needed? With people, to whom will you report, and in what context? Can you easily fit in or not? I have found repeatedly that culture is critical – especially if you are Anglo-Saxon, and moving outside the English-speaking world into, say, a job in China, the Middle East or Africa. [Editor's Note: Before Gerber's untimely passing last August, he spent that last 20 years serving and work in Australia.] In terms of payment, there should be a fair/reasonable package, but I would take less money for a really good match on the other factors. Life is too short to put oneself in a position that just doesn't 'click.'"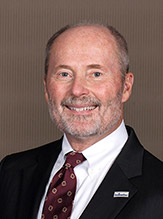 Jamie Kowalski
Determining if a position or job is a good fit for you requires you to know or determine what you are good at and what you really like to do, according to Jamie Kowalski, Bellwether Class of 2017, Bellwether League Foundation Co-Founder and Board Secretary, Bellwether League Inc. Co-Founder and Founding Chairman, 2007-2013. They might not be the same, he added.
"That determination should be applied to the type and size of the organization you fit best – for-profit, not-for-profit, location, etc., along with the type – characteristics and style – of the person who will be your boss," Kowalski continued. "Once you take the position, it is possible that you have made a mistake – you and the position, or your boss are not a good fit. If you can stay with it, learn and contribute as much as you can and build your experience base, resume and marketability. If you can't, you can confidentially discuss this with HR. They may have good advice and prep you for approaching your boss, which requires courage, tact and being candid, to determine if it can be rectified. If that does not work, start looking for other opportunities elsewhere. But, before you officially begin a search, ask your boss for a written letter of recommendation."
Finding fit vs. fault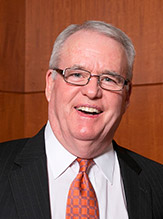 John Gaida
Much depends on the individual professional, insists John Gaida, Bellwether Class of 2018, Board Secretary 2010-2012 and Chairman 2013-2016, Bellwether League Inc.
"No job is perfect, but if you are anxious to get back to work after a long weekend, you probably have a good thing going," he mused. "A person has to like what they do. So are you happy most days with the work and the accomplishments you are able to achieve? Or are you miserable? We all have had bosses who are not as supportive or engaging as we'd like. If we can still be successful in spite of them – stay and slug it out. If that boss is detrimental to our success and is not at all supportive – then start looking for another position. Life is just too short to be miserable. There's a 'fit' for you somewhere."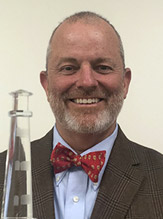 Ed Hardin
Healthcare supply chain professionals must have foresight about their choices in the same way as they should have foresight about product and service demand, according to Ed Hardin, Bellwether Class of 2020, Vice President and Supply Chain Officer, Froedtert Health, Bronze Sustaining Sponsor.
"I can say that when the honeymoon feeling lasts beyond your first year in the role, then you are probably a good fit," Hardin noted. "The trick, however, is knowing this well before you take the job. Years ago a wise mentor shared with me the advice that I should ask myself the question, 'Are you running to something or running away from something?' I have exercised that advice ever since as I strive to be thoughtful in the reasons I elect to leave one place and head to another."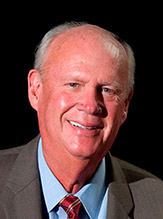 Tom Hughes
Tom Hughes, Bellwether Class of 2012, recommends that you first look inward and recruit a mentor.
"Some of the stress points could be your problem," he surmised. "Then ask, 'how do I manage the pressure and challenges of healthcare supply chain today? Remember that your next job could be just the same … or even worse! Seek a mentor in your organization. Someone that you can trust and have respect for to give you good advice. Don't try to handle everything yourself.  Even consider an outside mentor or a coach. Talk with your boss more frequently, not less. Less is a slippery slope!"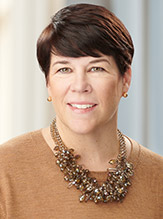 Siobhan O'Bara
Much depends on how you view employment, according to Siobhan O'Bara, Senior Vice President, Community Engagement, GS1 US, Silver Sustaining Sponsor.
"For me, a job has to be part of a bigger call to action, a mission or vision," she said. "I've spent 30-plus years in healthcare because I believe that my actions are part of a continuum that helps people. What we do in the healthcare supply chain can make a difference for a good patient experience with a positive health outcome. That alignment of my position and the opportunity to help fulfill a mission is what motivates me."
Then you have to evaluate your employer, O'Bara continues.

"Now, does an organization live up to its mission? Does it fulfill a vision? Is it a fun and creative place to work? Does it challenge me? Do I learn and grow? If not, can I make those circumstances available in the position I have? When people and organizations are both invested and willing to learn from each other, almost always you can have a positive outcome," she said.
Cue boss over job
Maybe it's not the job that matters but the person to whom you'll be reporting that matters.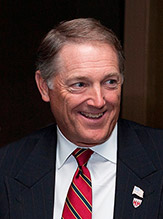 Carl Meyer
"There is a saying that you do not take a job for the job, but for the boss that you will be working for," observed Carl Meyer, Bellwether Class of 2019. "Additionally, most people do not quit a job, they 'fire' their boss when they leave. If one does not like their job, there are two actions that can address the situation. You either find a better opportunity, or you purposefully change your outlook and attitude towards the job.
Meyer once faced his own career conundrum.
"On a personal note, a number of years ago, I was working in a pretty bad situation, but in which there were compensation and responsibility aspects that could not be replicated in other organizations," Meyer recalled. "If I quit, I would have less responsibility and less long-term compensation. So I changed my attitude about the situation and compartmentalized and walled off to the best of my ability the negatives and focused on the positives."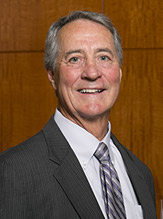 Ted Almon
Of course, both employers and employees have to acknowledge that attitudes can be generational, according to Ted Almon, Bellwether Class of 2010.
"Our attitudes about the importance of a job being a good 'fit' often vary by our generation," he said. "As a Baby Boomer, now retired, I was taught that a job was a job, fit didn't really matter; but I recognize that workers today feel differently, and there is merit to their views.
"As an employer, we try to encourage people to have balance in their lives, to value their role in family and community as highly as their work," he added. "To seek fulfillment in the role they and the company fill in society while being realistic that it isn't all fun, some of it is just work."
Listen to yourself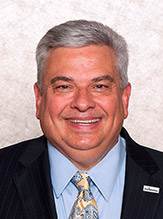 Jim Francis
Tap into that inner voice to find balance, advises Jim Francis, Bellwether Class of 2017.
"Regardless of where you are in your career journey, most individuals know early on – if not immediately – whether a job is a good fit," he acknowledged. "Ideally, you make this assessment before accepting a role. My primary deciding factor is one of personal satisfaction. Do I enjoy going to work? Does my work give me a sense of joy and accomplishment? Do I enjoy working with the people I work with every day? Do I improve the lives of others – patients and employees? Do I have work/life balance? These are the most important factors in my work. If one is out of balance, then I would work to identify why it is a source of dissatisfaction and work to change it. If there are multiple areas of dissatisfaction, and I am unable to change or improve them, then I would ultimately move on to my next career opportunity."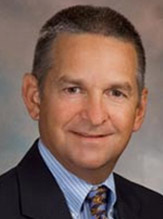 Mark Van Sumeren
Mark Van Sumeren, Bellwether League Inc. Board Member, 2014-2019, urges professionals and leaders to perform self-assessments geared toward any job decision. He shares some personal experience from a "developing stage" of his early career.
"I was 'doing well," Van Sumeren recounted, "making strong contributions and enjoying my work. Unexpectedly, my boss was transferred and a new leader brought in from another part of the organization. After several weeks, the new leader – a serious, unbending, no-nonsense-type – summoned me to his office. He suggested that he found me to be too 'casual' – thus, in his mind, not serious – about my responsibilities. Yet, he admitted, it seemed that I was successful with my clients and my results were solid. He vowed to 'keep an eye on me.'
"Although taken aback, I shared with him my personal self-assessment," Van Sumeren continued. "'I am good at what I do and I set high standards for myself. Don't mistake my upbeat nature for a lack of seriousness about what I do.' Instead, I suggested 'observe this: If you see me one day without a smile on my face, let it go. If it happens two days in a row, start paying attention. If it lasts three days, be assured that I'm leaving!'"
You simply need to know yourself, Van Sumeren advises.
"Know what you need from your career and your position and regularly gauge if these are in alignment. If not, you will be frustrated, unfulfilled and your performance will suffer. Some people require frequent feedback on their performance; some, prefer to be left alone. Some need consistency in their roles, and have a strong need for being confident that may only come from having standardized work and work processes in place. Others can't stand this monotony and thrive on chaos, on uncertainty.
Van Sumeren encourages anyone first to take the time for a serious self-assessment – who are you, what drives you, what gets you up in the morning? Then, periodically consider your situation against this assessment – particularly, after a change in leadership or strategic direction. "Don't be afraid to take the change as an opportunity to grow or to improve on your shortcomings," he added. "At the same time, if it doesn't fit who you are … find another opportunity."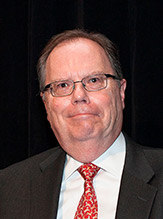 Jim Olsen
Jim Olsen, Bellwether Class of 2015, echoes the value of the self-assessment.
"Ask yourself, 'Is this what I want to be doing, long-term?' If you want to contribute to building your organization and supporting good patient care and that is what you are doing, great," he said. "If you are just putting in the hours, it is time to look for something else. If you care about what you are doing, you work hard and stay away from politics, you will do well. Bad bosses, power plays, mergers and acquisitions tend to be short-lived."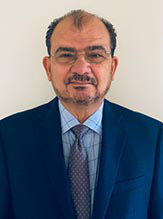 Nick Toscano
Nick Toscano, Bellwether Class of 2018, Bellwether League Foundation Advisory Council member, 2021, Bellwether League Inc. Board Member, 2020, emphasizes eight factors to ask yourself when evaluating potential job fittings.
Does the organization's culture appear to fit your value system – clear mission, values  employees, focused on customer satisfaction, patient-centered, community health-focused?
Does the organization hold a prestige position in the industry?
Is your job/position stimulating, do you enjoy your work?
Do you feel that you are able to make a positive contribution to the overall success of the organization?
Is the compensation plan fair and equitable?
Are you in sync with your boss, and do you have an opportunity to speak and learn?
Are there clear opportunities to advance?
Does the organization promote an effective work/life balance?
"If you discover that many or all of these traits are missing in your current organization, you may want to consider taking your skills and talents to an organization that is a better fit," he advised. "There are many great healthcare organizations looking for good people today."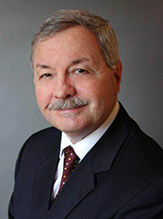 Joe Pleasant
Joe Pleasant, Bellwether Class of 2014, suggests comparing your personal framework with the corporate framework to determine a match.
"A good fit for me starts with looking at the mission and objectives of the organization and then value statement," he said. "You can tell a great deal about the organization from these things.  The next major thing is the values and approach of the management team you are working with.  If these areas are consistent with your values and career objectives then the job is most likely a good fit. However, even if these are aligned there can be personality differences in the management chain that result in the job not being a comfortable fit. If the job is not a fit but the organization is a fit, then explore other positions. If both are not a fit then explore another job."
Engage systems thinking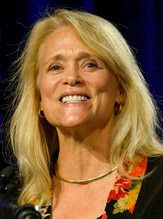 Karen Conway
Whether a job is a good fit is a very personal decision, but ideally it aligns with what someone likes to do, has the skills to do, and what the organization and also the greater good needs, according to Karen Conway, Bellwether League Foundation Advisory Council Member, 2021, Bellwether League Inc. Board Member, 2018-2020, Vice President, Healthcare Value, GHX, Gold Sustaining Sponsor.

"One of the first things I learned early in my career is that a critical component is mutual respect for those with whom you work, directly or indirectly," Conway told Leaders & Luminaries. "Respect comes from clear and recognized alignment that you are working toward the same objectives even though you may bring different skill sets and perspectives to the pursuit. When that alignment and mutual respect is missing, it is extremely hard to perform at your optimum and to your full potential, because, in the worst case, your success or that of others may lead to sub-optimization of one part of the system, only to the detriment of the other. It is only when the system is performing optimally can someone truly excel."
Conway calls her greatest teacher in life her father, who, interestingly enough, was a close associate of engineer, management consultant and pioneer of scientific quality control, W. Edwards Deming, Ph.D. 
"I remember my father sharing the following quote with me from Dr. Deming: 'The system that people work in and the interaction with people may account for 90 or 95 percent of performance.' I believe the performance of the system overall, and the ability of someone to contribute to its overall success, must be a key indicator of whether a job is a good fit," she noted. "If someone's job is not a fit for this reason, the choice is to advocate to put the structures and processes in place to improve quality at the system level, or to move to a position where you can have an impact. For me personally, there is perhaps no place where this kind of work is more important than in the healthcare system."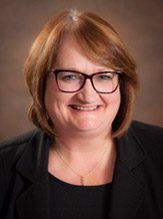 Deborah Templeton
Looking at the simple things, such as a job that challenges you and affords you to take risks to continue to grow in the role, according to Deborah Templeton, R.Ph., Bellwether League Foundation Chairman, Bellwether League Inc. Treasurer, 2016-2020. 
"Time at work goes quickly as you are motivated and inspired by the work asked of you," she indicated. "Additional attributes include a boss that encourages and pushes you to the next level of performance, and co-workers that are friendly and supportive. If a job does not appear to be a good fit it may be one that does not afford you a good work/life balance, does not allow you to be doing the things that the job was advertised to do or that causes you to be moody and not looking forward to going to work, including negative effects both physically and mentally.  When this happens, you should pause and take an inventory of what is not working, have a frank discussion with your boss, and, if necessary, begin to explore other options. These are often difficult decisions to make, but usually finding a better fit is worth the effort."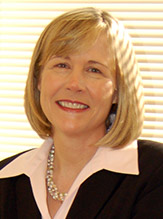 Mary Starr
Mary Starr, Bellwether Class of 2018, Bellwether League Inc. Board Treasurer, 2012-2016
admits to using intuitiveness.
"My experience has been 'you know it when you see it,'" she said. "Difficulty in clearly understanding what overarching goals are, or when/how priorities are changed are signals that communication is a problem. In my experience, communication is the key to a productive reporting relationship."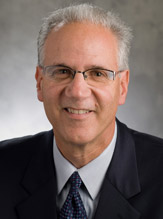 Tom Lubotsky
To find a good fit it's important to perform some value analysis, according to Tom Lubotsky, Vice President, Supply Chain, Allina Health, Bronze Sustaining Sponsor.
"Over time, it will become apparent if a job is a good fit based on how well the values of the organization are aligned to those that are important to you, and how well the people inside the organization manifest these behaviors that are reflective of those values,' he observed. "A good fit inside an organization is how valued you feel, to have opportunities to learn and a belief that you are doing something special.
"If it should become apparent that your current job may not be the proper fit, seeking out coaching or a mentor as to how best to work inside the organization and acclimate accordingly is one avenue to pursue," Lubotsky continued. "Executive leadership and other management team members will recognize that you are taking seriously the intent to adjust and fashion your behaviors accordingly to 'better fit.'  Hopefully, these team members will be approachable and demonstrate a willingness to work with you and are receptive to open up, provide constructive insight and appreciate how they also can become better collaborative partners. If adoption within the current working environment does not progress, then one may choose to leave – someone who is out of sync with the organization's values and culture will not be a strong performer for the long term.
"As a leader, it is essential that you feel you are making a difference inside the organization and can effectively work across different cultural and functional boundaries. Whether you seek coaching or choose to leave in time, use these moments as a learning moment to develop yourself personally going forward.," he added.