What hath the pandemic wrought on supply chain?
A willingness to bend, break traditional rules if, when necessary

By Rick Dana Barlow
After a full year of scrambling through the winding pipeline of a global pandemic and the meandering product channel that all too often slowed to a trickle or dried up for weeks on end, the healthcare supply chain reacted the only way it knew how when in a pickle: Smashing through status quo-oriented operational beliefs, practices and rules.
There's a fine line delineating entrepreneurs, innovators and rebels, but one tenet they grip almost universally? Rules were meant to bend – if not break – for a greater good or worthy cause (but not fiscal or legal issues).
Why? How? And how far?
Bellwethers in the Hall of Fame for Healthcare Supply Chain Leadership, Future Famers and Bellwether League Foundation Sustaining Sponsors weighed in on this weighty topic.
Editor's Note: In the upcoming August 2021 edition of Leaders & Luminaries, we'll highlight some of the lessons Supply Chain executives learned from the COVID-19 pandemic. If you'd like to sponsor the publication, contact Rick Dana Barlow at Bellwether League Foundation headquarters via email at rickdanabarlow@bellwetherleague.org.
In short, healthcare supply chain operations executives need to rethink the way it does business to help clinicians care for patients.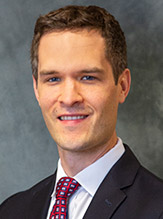 Jack Koczela
"We should be challenging our long-held beliefs around sourcing single products for a single purpose," insisted Jack Koczela, Future Famers Class of 2020. "We need to have multiple sources of products for many more 'commodity'-type items to prevent stockouts and add flexibility to our supply chain. We should be much more willing to experiment with new ideas and act on them quickly."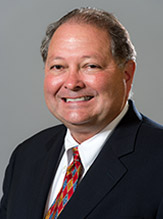 Rand Ballard
Rand Ballard, Chief Customer Officer, Vizient, Founding Sustaining Sponsor, echoed the need for heightened access to product, questioning just-in-time and stockless distribution and inventory programs. "It is clear that having sequestered emergency supplies of PPE in your name and title is critical," he noted.
What would help is Supply Chain being granted more authority to oversee business continuity.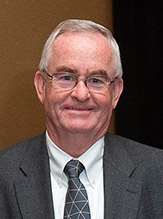 Brent Johnson
"Healthcare supply chain organizations must be more aggressive in managing their supply chains with increased authority from their organizations," urged Brent Johnson, Bellwether Class of 2014. "Supply chain must be elevated to the C-suite if it isn't already. The pandemic gave good justification for this."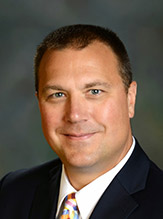 Steve Kiewiet
Steve Kiewiet, Chief Commercial Officer, Intalere, Bellwether League Inc. and Bellwether League Foundation Platinum Sustaining Sponsor, steadfastly agrees.
"The supply chain leader for every healthcare system should be in the C-suite and reporting to the CEO," he insisted. "A fully functional strategic supply chain organization has the ability to significantly impact an organization financially, operationally and strategically. Planning, forecasting, data science, resource management, risk management, customer experience, patient and clinician safety are all core competencies in a healthy supply chain organization."
Johnson also calls for future investment into supply chain resources, including people and technology to assist in improved management of needed strategies.
"Supply chain risk must be managed more closely with attention to where [personal protective equipment] and other critical products are manufactured and by whom," he continued. "Having knowledge, through improved technology, of inventories across organizations regardless of ownership to help manage critical shortage issues and working more closely with suppliers to manage risk and business continuity [are key]."
Supply Chain's response to the pandemic leads Kiewiet to question the philosophy behind cost reduction and the concept of value.
"The concept that supply acquisition costs can only be optimized through supply reduction, [stock-keeping unit] reduction and market share commitments should be seriously challenged," Kiewiet argued. "It is beyond time for the industry to get to point-of-use demand capture with fully data transparency up to the raw material provider. Use 1 – buy 1. There are so many more value levers we would be working on together to improve the cost of care."
The pandemic should cause Supply Chain to rethink product evaluation and value analysis fundamentals, according to Kiewiet.
"One belief that I would end is the idea that 'value analysis' or product evaluation can only be completed by the clinical team that is delivering care in a specific location," he noted. "The idea that a nurse, doctor, therapist, etc. in Cleveland, Ohio, cannot possibly provide an effective evaluation of a product or a comparative of one product to another when the product is being used in San Diego is arrogant. It is time for a true national item master – or the medical product equivalent of an NDC in the pharmacy world – where product characteristics, properties, components, etc., are readily available and updated."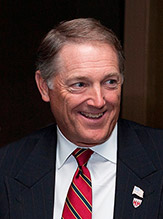 Carl Meyer
Carl Meyer, Bellwether Class of 2019, concurs that providers need to be smart about value analysis and higher-end distribution and inventory techniques.
"Eliminate the waste of using value analysis to vet low-spend commodity products that have already been vetted by the providers GPO," he said. "Pick one of the contracted suppliers and move on, as there are far more important tasks that the time that would have been wasted can be applied to. And review just-in-time's appropriateness for items that are in high demand for which there is limited or no inventories at suppliers and distributors.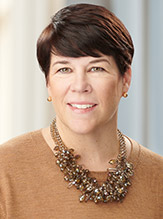 Siobhan O'Bara
This may be an appropriate, if not excellent, time to rethink and reform the traditional supply chain model, according to Siobhan O'Bara, Senior Vice President, Community Engagement, GS1 US, Silver Sustaining Sponsor.
"Many healthcare suppliers traditionally follow a hub-and-spoke supply chain model- with centralized production and distribution," O'Bara noted. "It's very efficient for manufacturers, but it comes with a degree of risk. During the pandemic we saw disruptions exacerbated by centralized operations, and product availability complicated by the practice of single sourcing. A movement away from this model will help improve the industry's ability to more efficiently deliver necessary products when and where they are needed."
O'Bara recommends concentrating on master data management and ensuring that product information is accurate and complete to build greater flexibility in supply chain operations.
"This will help suppliers and healthcare providers pivot quickly when the need arises for product substitutions and other inventory management actions," she said. "Second, I think supply chain diversity needs to be considered in place of supply chain streamlining. The hub/spoke model is the epitome of a streamlined supply chain, with centralized production, single sourcing, reduced raw materials inventory, efficient QA management and release. But when your single source model fails – the ramifications are immediate. Moving to a tiered model of multiple sources and sites – that many world class organizations already have – will mitigate those risks.
O'Bara stresses that providers and suppliers alike must have deep knowledge and insight into the attribution of medical products. "Early in the pandemic, understanding exactly where every component of a medical product came from was essential as suppliers attempted to exclude materials sourced from at-risk and affected regions," she added.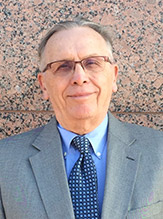 Fred Crans
Fred Crans, Bellwether Class of 2020, reinforces the push for providers to work together with each other and with their suppliers.
"Healthcare must become more collaborative," Crans concurred. "We are not 6,000 stand-alone adversaries involved in win-lose competition. The 'fight for your stuff, screw everyone else' methodology that took place when the pandemic struck helped no one. Local, regional and national collaboration need to be a common practice. Best practices need to be shared openly and often. Years ago, when I was a supply chain leader at a hospital in Northeast Ohio, I told someone, 'We will never go out of business over the price of Band-Aids.' Yet throughout the years, as collaboration became more possible – not just among healthcare organizations, but with suppliers as well – the adversarial system remained in place. The pandemic should teach us that collaboration, not competition, should be the saving methodology for the industry."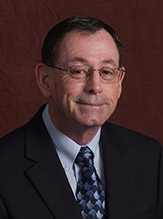 Dale Montgomery
Dale Montgomery, Bellwether Class of 2014, expresses similar sentiments.
"I remember a time when we faced epidemics and disasters, and the Supply Chain leaders were asked to step up and join the discussion at the national level, and, in fact, to develop systematic solutions that would lead us through the hard times," he indicated. "[I'm] not sure that happened in this pandemic, and it shows in the lack of coordination with the PPE and vaccine procurement and distribution."
Montgomery qualifies his viewpoint as someone long-retired and looking in from the outside.
"[We should] listen to science and bend or break any rule you have it if saves a life without endangering other lives," he added.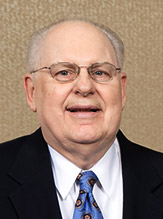 Robert T. Yokl
Robert T. Yokl, Bellwether Class of 2018, proffers his own sobering assessment.
"I think – sadly – what was experienced for supply chain professionals during the initial phases of the pandemic was that there were no rules, equity, fairness and loyalty," he lamented. "Supply chain professionals had to make their own rules, find new partners and alliances to meet their day-to-day supply chain requirement. Moving forward many supply operational beliefs will be changed out of necessity as we close in on a cure for this plague."