VINTAGE VOICE: A new era for Mount Bellwether

By Rick Dana Barlow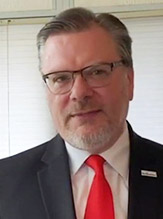 Rick Barlow
When father-and-son Danish-American sculptors Gutzon and Lincoln Borglum envisioned a presidential monument carved into the granite of the Black Hills in southwestern South Dakota, little did they know that such a massive project would take 14 years to complete.
They started their quest in October 1927 near Keystone, SD, at the near-peak of a booming economy in the U.S. and continued throughout the Great Depression – a time when Americans needed hope – until 1941 when the U.S. entered World War II.
Their presidential paean feted the busts of four celebrated men: George Washington (No. 1), Thomas Jefferson (No. 3), Theodore Roosevelt (No. 26) and Abraham Lincoln (No. 16).
Today, Mount Rushmore remains one of the nation's most beloved and respected tourist attractions – and one of my favorites, nestled within the blanket of ponderosa pine and spruce trees.
The Borglums chose their iconic heads of state for specific reasons.
They chose Washington because he represented the nation's founding father and its first leader.
They selected Jefferson because he represented independent governance (he authored the famous Declaration, after all, designed to sever authoritative and hierarchical ties with England) and western expansion, courtesy of the Louisiana Purchase from French Emperor Napoleon, arguably one of the most curious business deals in the 19th century.
They chose Roosevelt because he represented conservation and the industrial boom of the late 19th century.
They selected Lincoln for his example and leadership through the Civil War and preserving the nation through conflict.
The Borglums led a team of more than 400 men to perform the actual carving. No one died during the construction. Interestingly, they based the actual carving on a 1:12 scale model they finished first. You can visit the model, which is housed in the Sculptor's Studio, a small building in the forest just to the east and below Lincoln's granite visage.
Curious and fun facts about this cherished site abound – too numerous to share here, but if this piques your interest, visit the web site, 75 Surprising Facts About Mount Rushmore | Travel South Dakota, for the bulk of them.
One thing to keep in mind: You'll notice that the perceived order of presidents is not chronological. For that to be correct you'd have to flip Roosevelt and Lincoln. But that limits you to thinking linearly. Instead, you have to think like a Bellwether, a Hall of Famer – or even a Future Famer or Ammer Honoree. You have to think dimensionally.
When you perceive the monument in 3-D, you should recognize that Roosevelt actually resides behind Jefferson and Lincoln, a perspective that then places these perched presidents into chronological order.
You may be musing, so what?
Mount Rushmore serves as something of a metaphor for Bellwether League Foundation.
Like Mount Rushmore, this organization spanned 14 years from inception to completion and fruition as a nonprofit organization, thanks to the Bellwether Community that includes Bellwethers, Ammer Honorees, Future Famers, Board Members, Advisory Council Members, dedicated and devoted volunteers and its growing donor base, which incudes Sustaining and Event Sponsors – both organizational and professional.
The four busts that constitute the monument seem to reflect the demeanors and personalities of Bellwether League's four chairman-leaders. For the record, Bellwether League Foundation considers the title of "chairman" to be just that, a title of the top elected office-holder, regardless of gender. As a result, a female chairman would not be called a "chairwoman" anymore than Vice President Kamala Harris is called "Vice Presidentress."
From a parallel viewpoint, the similarities remain rather striking.
Jamie Kowalski (Chairman No. 1 from 2007-2013) represents the organization's founding father and its first leader.
In a chronological shift in order – just think dimensionally, this time – Jeffersonian Nick Gaich (Chairman No. 3 from 2017-2020) represents governance and expansionary thinking that set Bellwether League on its course to grow from a not-for-profit corporation to a nonprofit organization.
John Gaida (Chairman No. 2 from 2014-2016 represents the organization's bull-moose solidifying infrastructure and successful financial and organizational growth.
Deborah Templeton, R.Ph., (Chairman No. 4, starting in 2021) represents preserving the mission, spirit and vision of the organization as it shifts models in terms of governance, operations and business as a charitable entity recognizing and honoring the essential nature of one of society's most noble professions. That's not hyperbole either. The pandemic punctuates such a superlative with an exclamation point, if not an interrobang.
As you experience the development and growth of Bellwether League Foundation's progress – either as a sideline third-party observer or more appreciatively an active, hands-on contributor – please know that this organization exists to satisfy a need.
By no means is that need a selfish one. Bellwether League Foundation lives and thrives to recognize and honor a profession that earns and justifies the accolades because it buttresses the clinical and administrative communities that serve us all as individuals composing a society.
Remember that.