Stressing clinical competence, collaboration

By Rick Dana Barlow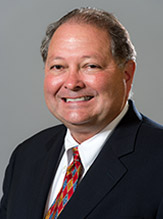 Rand Ballard
After nearly four decades of supply chain service in both the supplier and group purchasing organization arenas, Rand Ballard certainly knows a thing or two because he's seen a thing or two.
Ballard, Chief Customer Officer, Vizient Inc., Founding Sustaining Sponsor, clearly acknowledges the distinctions between an effective leader and an exceptional leader. One class maintains more of a clinical connection over the other and ties to technology, too.
"An effective leader generates value, results, achieves goals and maintains a steady, effective pace of technical advancement," Ballard indicated. "An exceptional leader has very visible team he/she leads and develops who generate value, results and achieve goals. The exceptional leader defines what excellence looks like for the team and continually asks, 'what is next?' The exceptional leader strives to stay ahead of the pace of technical advancement and pushes the team and sometimes the organization toward innovation."
Still, Ballard recognizes how closely either can share key characteristics.
"An effective leader has strong values, is a long-term team player, and has long-term players on their team," he noted. "An exceptional leader has strong values, is a long-term player, and has a team that generates leaders for the organization and a track record of risk taking. They are both executives that are desirable. A single hospital or smaller system would benefit from an effective leader running their supply chain. However, a larger system, in this environment filled with disruptors and innovation, really needs an exceptional leader."
From early on in his career as General Manager of American Hospital Supply's Fargo, ND, branch in the mid-1980s, Ballard recalls one of his supply chain customers as epitomizing exceptional leadership. In fact, this customer turned out to be a future Hall of Famer.
"Frank Kilzer in North Dakota is a classic example," Ballard recalled. "He was a trailblazer and an innovator, always looking for innovative solutions that created efficiencies for his organization." Kilzer was inducted into the Bellwether Class of 2010.
"The truly exceptional leader is an individual that truly understands the intersection of cost and quality, implements a clinically integrated supply chain model that includes physician leaders naturally within the process and organizes the supply chain function by service line," Ballard told Leaders & Luminaries. "It's taking supply chain from a support organization to one being a leader in the intersection of cost and quality."
What's needed to elevate this process is for business-oriented supply chain people to be educated on clinical issues as clinical people are educated on business issues and become business-oriented, according to Ballard.
"Physicians represent service-line leadership, and those leaders are active participants in supply chain functions and decisions," he said. "It's about cost, quality and revenue growth. It's not price.
The bottom line for Ballard? "An effective leader is one who is well-respected in the organizatoin, comes up with savings numbers every year and delivers. His or her people and the department heads respect him or her [who] produces and delivers," he said. "An exceptional leader is not necessarily better than an effective leader, but you have to be an effective leader first before you can become an exceptional leader. Exceptional leaders all started out as effective leaders."