Carter F. Blake (1937- 2015)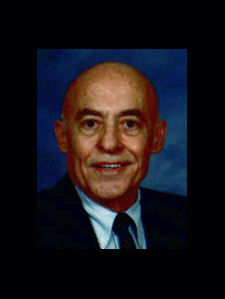 Carter Blake started his medical career at Brook Army Hospital in 1958, working as a corpsman washing, sterilizing and sharpening – if needed, reusable needles and syringes. Blake later was transferred to Fort Leonard Wood to assist in the EENT Clinic. After his discharge in 1960, he worked for B. F. Ascher detailing pharmaceuticals to doctors, clinics and hospitals. In 1965, he was hired by Leslie Adams, as a junior buyer in the group purchasing department for OSF, The Sisters of the Third Order of St. Francis, in Peoria, IL.
While under the tutelage of Adams, Blake was involved in all facets of healthcare purchasing, including dietary equipment, canned goods and other dietary supplies, office supplies and stationery, furniture, maintenance supplies, medical supplies and equipment, printing and forms and a fleet of automobiles. Through working with hospital pharmacy personnel, he initiated the bidding and awarding of generic pharmaceuticals for the facilities owned by the Sisters.
In 1972, Blake moved to Houston to develop a group purchasing program for The Sisters of Charity of the Incarnate Word, whichowned and/or operated 16 healthcare facilities in five states. At Sisters of Charity, Blake worked to develop committees for standardization efforts, pharmacy and biomedical engineering to assist in negotiating and contracting for products, supplies and equipment for medical/surgical, pharmaceuticals, dietary, housekeeping, office and MRO.
In 1986 Blake joined Vector Health Systems, a shareholder of AmeriNet Inc., as the director of group purchasing. Vector later established an office in Birmingham to provide service to the GPO's southern members. Blake retired October 31, 1997, to return to Texas and his family.
During his active career, Blake served two terms as president of Group Purchasing Group (GPG), was a Board member of the American Society for Healthcare Materials Management (ASHMM), and a Board member of the Greater Houston Hospital Council for its Group Purchasing Division. Blake authored numerous articles for Hospital Progress and Texas Hospitals Magazine and spoke at a number of association meetings.
In His Own Words…
What do you think about Bellwether League Inc.'s mission and philosophy and how do you feel about becoming an Honoree?
I feel very honored to be accepted. I think your actions and your goals are very worthwhile. I wish your organization could have been created much earlier, i.e., during my career. For many years we were very short of good professionals in the field of hospital purchasing and/or materials management. Many departments did their own buying, storing and issuing of supplies.
The Bellwether League founders and officers are to be congratulated for their continuing effort to professionalize supply chain excellence.
What attracted and motivated you to join the healthcare supply chain management field when you did?
A gentleman named Leslie A. Adams. Other than some true corporate-owned groups, his was the only true centralized mandatory healthcare group purchasing organization that I was aware of. I cannot say enough good of this person.
For what one contribution would you like to be most remembered?
I hope to be remembered as honest, fair and committed to contracts and to my employer.
If you were to encourage people – either outside of healthcare or just out of school – to enter healthcare supply chain management and strive to be a future Bellwether League Inc. Honoree, what would you tell them?
I would tell them that healthcare is a very demanding, challenging and progressive field, one that will never be obsolete – at least for the next generation.
What is the one industry challenge you would like to see solved in your lifetime?
I have been out of the field for so long, and so much has changed, that it is hard for me to make a truly educated comment. The one thing I would assume that has not changed is the waste of personnel, time, products and misuse of products and equipment.
How important is effective and innovative supply chain management during tough economic times?
Very important, not only in supply chain management, but also in the most efficient use of products for the correct procedure, which also could be considered as part of supply chain selection and management. I have always felt that good active materials managers should definitely be a strong part of supply chain management and product selection.