Carl Manley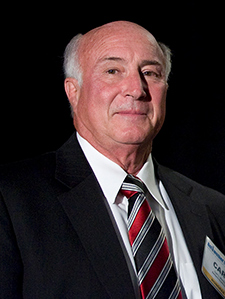 Advancing the Profession/Industry Influence
Carl Manley retired in 2012 as vice president, supply chain, at Sentara Healthcare in Norfolk, VA.  Manley has more than 31 years of healthcare senior supply chain experience in both for-profit and not-for-profit healthcare organizations. 
His qualifications, integrity, leadership, vision and contributions to the industry establish him as an industry bellwether.    
Work Experience
Key positions and responsibilities include:
Vice President of Supply Chain, Sentara Healthcare, Norfolk, VA
In this role, Manley was responsible for the strategic and business planning and management of the comprehensive supply chain functions for Sentara Healthcare, a $4.3-billion organization with a $700 million annual supply spend. He coordinated supply chain strategies and functions, including consolidated service center functions, outsourcing initiatives, procedure-based pricing strategies, risk-sharing strategies, managed care capitation service relationships, physician supply chain alignment, accountable care organization activities and value-based purchasing initiatives.
Manley provided overall direction to all supply chain functions, including portfolio management, order administration, capital acquisition, standardization/utilization assessment and administration, information technology supply chain support and the logistical movement of goods and services throughout the network. He also coordinated physician/supply chain strategy, relationships and direction of orthopedic, spine, general surgery and cardiac physician task forces and activities. Manley also had overall responsibility for management and direction of a staff of 217 supply chain FTEs.
Western Regional Manager, Material Management Accounts, Owen Healthcare, Houston, TX
Manley managed the materials management activities in 13 hospitals located in six western states. He was responsible for strategic account management of supply chain activities in Owen Healthcare's western region, including managing inventory cycle, implementation of materials management operating software, product purchases, receipt and distribution and  maintaining cost/revenue ratios in accordance with operating budget.
Director of Materials Management, Memorial Mission Healthcare, Ashville NC
At Memorial Mission Healthcare, Manley managed the supply chain functions for the hospital.
Director of Materials Management, Muhlenberg Hospital, Bethlehem PA
Manley directed the materials management functions for the hospital.
Work Performance
Manley served as the senior supply chain leader at Sentara Healthcare responsible for providing supply chain direction to the senior management team.  

He directed the supply chain's three-year strategic plan.
He supported performance improvement initiatives to reduce supply expenses by $10 million annually. He determined inflation values and impact on system non-salary expense budget. He implemented more than $30 million in cost reductions in the last five years.
He managed supply chain due diligence assessments for potential new acquisitions to identify potential financial risks in their portfolio and recommended new acquisition supply chain approaches.
Manley led the formation strategy of the MNS Network, a regional purchasing collaborative with MedStar Healthcare and Novant Health. The Network's $3.1-billion purchasing portfolio is used to leverage best marketplace pricing.
Manley was an early adopter of an IDN-directed consolidated distribution center concept and operation where products were received directly from manufacturers and distributed to all serviced entities. He frequently served as a consultant to other IDNs on development and implementation of consolidated service center models.
He implemented a non-owned non-aligned primary care physician marketplace flat platform contracting strategy to enable non-owned physician's the opportunity to purchase products, equipment and services at acute care market prices. The pricing strategy reduced non-physician product marketplace costs on average 30 percent.
Manley coordinated supply chain initiatives and documented performance as part of Sentara's evaluation criteria for being selected the No. 1 IDN rated healthcare network for the last two years. Supply chain performance is one of the measures used to determine an IDN total performance score.
He was an original innovator of procedure-based pricing models for radiology total cost management.
He coordinated physician supply chain relationships and directed Orthopedic, Spine, General Surgery, and Cardiac Physician task forces and activities. He met monthly with task forces to manage the physician approach to industry products, services and technology.
Manley led his system ACO and value-base purchasing supply chain strategies.

He directed system purchasing and internal production of all system custom packs. He fully automated the custom pack function from bulk purchase of non-sterile products, through pack component design, sterilization and redistribution to facilities.
Professional Activities
Manley is founder and board chair of Strategic Marketplace Initiative (SMI), an industry-recognized change management organization that provides a forum for senior supply chain leaders and senior supply partners to work collaboratively on solving healthcare supply chain issues and functions, and to champion healthcare change initiatives such as global healthcare Standards. SMI has been recognized nationally for its many supply chain changes and improvements.

Manley served as a founding member of VHA's larger integrated system network (LISN) and an original member of the LISN Executive Committee. He established a VHA forum for IDNs to provide guidance, direction and input on VHA contracting and portfolio management strategies.

Manley was recognized by Healthcare Purchasing News in 2007 as one of 30 most influential healthcare leaders and by Modern Healthcare in 2005 for supply chain excellence. He is regularly interviewed and quoted in healthcare trade publications and is a regular speaker and consultant for industry companies, including BD, Johnson & Johnson and C.R. Bard.

He is the founder and board chair of "Network of Networks," an industry IDN supply chain leadership organization recognized as a forum for IDN supply chain collaboration, strategy and direction, that was the predecessor to SMI.  

He also was an original member of GHX and Neoforma IDN Advisory Boards.

He has presented at national organization events, including the VHA Leadership Conference, ARHMM and Healthcare Supplier/Provider Institute.


Manley also was an original member of the Healthcare Supply Chain Standards Collation on Global Healthcare Standards.