Awards
Our Practice
Bellwether League Foundation shines a light on supply chain excellence in three ways – through its annual Bellwether, Future Famer and Dean S. Ammer Award for Healthcare Supply Chain Performance Excellence.
Bellwether Award
Bellwether League Foundation's Board of Directors selects deceased, retired and currently active professionals with a minimum of 25 years of exemplary service and leadership performance in supply chain operations that meet its criteria to be publicly recognized and inducted into its Hall of Fame for Healthcare Supply Chain Leadership. Honorees demonstrate their qualifications by advancing the profession through work experience and performance and active participation in professional organizations and their communities.
Future Famers Award
Bellwether League Foundation's Board of Directors selects active supply chain professionals within the first decade of their healthcare careers who do not yet qualify for Bellwether consideration but have contributed to the healthcare supply chain profession in a meaningful way through innovative initiatives and projects.
Ammer Award
Named for the first inductee into Bellwether League Foundation's Hall of Fame for Healthcare Supply Chain Leadership, the Dean S. Ammer Award for Healthcare Supply Chain Performance Excellence honors and recognizes noteworthy executives and professionals in the middle of their careers - Most Valuable Executives (MVEs) who best exemplify the practice and spirit of healthcare supply chain performance excellence. These professionals, through their innovative leadership and influential project management experience, are beyond Future Famer status, but are not yet ready for Bellwether Honoree recognition as determined by Bellwether League Foundation's Board of Directors.
Congratulations to our Bellwether Classes
Read a brief introduction to our class profiles
Hall of Fame archives
For access to the Bellwether profiles and Premium content below, please contact Bellwether headquarters.
Congratulations to the Bellwether Class of 2020: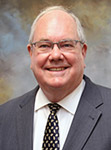 Jack R. Anderson
Jack R. Anderson remains as dedicated and devoted to service and serving others today as he did when he began his career nearly five decades ago. In fact, a motivation and passion to serve percolates through his veins. To him, service isn't so much an occupation but a lifestyle, a calling. Whether leading a hospital supply chain where he was one of the earliest adopters of surgical case cart systems, automatic replenishment systems and even desktop delivery for office supplies; developing and negotiating contracts for regional and national GPOs; launching professional associations; or managing his consultancy, Anderson consistently kept the customer in front of his mind's eye.
---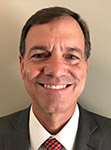 Doug Bowen
Doug Bowen demonstrated the value of information technology in supply chain operations – not only in bringing electronic data interchange (EDI), autonomous electronic purchase orders and other IT-based productivity improvements, but also in promoting the value of supply chain IT outside of supply chain in the form of reliable service. Bowen served as one of the ringleaders who re-engineered supply chain operations for a prominent national investor-owned hospital company around a SMART system, and then drew upon that expertise to refashion supply chain operations for a southwestern integrated delivery network that has earned critical accolades inside and outside the industry.
---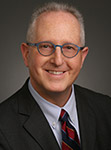 Gregory R. Bylo
(1958-2018)
Gregory R. Bylo simply wasn't satisfied with the status quo of healthcare supply chain processes and systems and continually felt that complacency in supply chain information technology development, improvement and implementation would be a detriment to the entire industry. Bylo advocated for enterprise- and industry-wide use of supply data standards so that data transactions were accurate, detailed, fluid and transparent within an organization and with the organization's myriad trading partners. His efforts in master data management and enterprise-resource planning (ERP) execution reinforced the need for the FDA's unique device identification (UDI) regulation as standard operating procedure.
---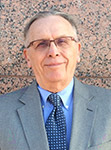 Fred W. Crans


Underneath the flamboyant carrying case of industry maverick and raconteur Fred W. Crans resides more than five decades of healthcare supply chain experience and expertise, spanning the military and private sectors, the latter of which includes a variety of hospitals, GPOs and consulting firms. A prolific writer and storyteller, Crans backs up his enlightening and entertaining yarns with underlying professional development and performance improvement lessons, many of which were self-learned and tested as leadership by example and experience. Disciples of Crans' mentoring and tutelage routinely season supply chain operations with noteworthy ideas and improvements that ultimately can be traced back to something he did or said.
---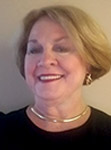 Kathleen Garvin
Serving as a supply data standards evangelist for the government sector as an example for the private sector to emulate, Kathleen Garvin led the charge for data standardization of medical/surgical supplies and equipment within the Department of Defense's Logistics Agency. She used that concurrent experience to advocate for similar development and progress in the healthcare industry under the universal product number (UPN) initiative, the precursor to UDI. Garvin envisioned a product data utility that would improve supply chain visibility and generate the cost efficiencies that data synchronization brought to the grocery/retail sectors.
---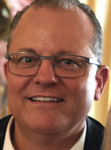 Edmond D. Hardin, Jr. (1967-2021)


Edmond D. Hardin, Jr. consistently has advocated and continues to promote redefining supplier-provider-as-customer partnerships through collaboration, innovation and performance management. Many of his strategies and tactics center on leadership development, mentoring, coaching and performance measurement that enabled the teams and organizations he led to be recognized nationally with a variety of awards. Hardin also spearheaded a number of diversity projects, programs and collaboratives at both the supplier and provider levels and integrated clinical perspectives and viewpoints into supply chain and value analysis decision-making.


---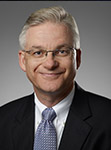 David Reed
David Reed recognized that incremental supply chain improvements were good and needed, but not enough to be meaningful long-term, which required comprehensive end-to-end supply chain solutions. During a career that crossed sales and operations, Reed emphasized the need for collaboration between suppliers and provider customers while concurrently consolidating customer service and support functions for the supplier in which he worked. For Reed, dedicated and reliable service to the customer fueled supply chain success on either side of the table that included the use of supply chain automation and visibility, supply data standards and clinical value analysis. He also advocated for deeper and stronger professional relationships between supply chain and clinicians for access to high-end inventory.
---
Rita L. White
With considerable healthcare supply chain leadership experience, Rita L. White leapt outside of the industry to run a manufacturing company when opportunity arose. After guiding that engineering firm through a successful sale, White returned to healthcare, parlaying that entrepreneurial expertise and spirit to lead supply chain operations for a new cancer hospital and clinic for more than a decade before moving on to help develop and expand an award-winning integrated delivery network (IDN). At this IDN she helped to re-engineer supply chain operations as an entrepreneurially driven enterprise that moved beyond merely acquiring, moving and storing stuff to developing IT and logistical products to drive efficiencies and generate revenue.
---
2020 Future Famers Honored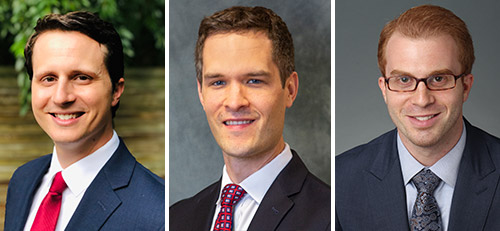 Future Famers Class of 2020 - Left to right:
Hunter Chandler, Director, Supply Chain Information Systems, Wake Forest Baptist Medical Center, Winston-Salem, NC
Jack Koczela, Director of Services, Supply Chain, Froedtert Health Integrated Service Center, Menomonee Falls, WI
Kenneth Scher, CMRP, Vice President, End-to-End Supply Chain, Nexera Inc., New York
---
2019 Future Famers Honored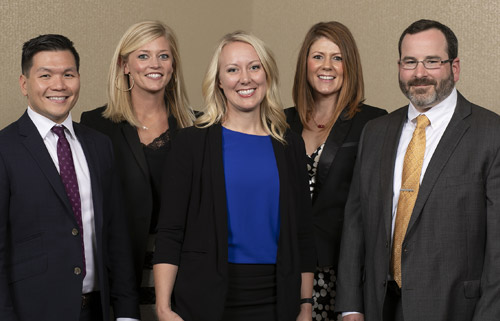 Future Famers Class of 2019 - Left to right: Geisinger Health's Jun B. Amora, Memorial Health System's Erin M. Bromley, Avera Health's Sara M. Henderson, Mid-America Service Solutions' Jessica Rinderle and Dartmout-Hitchcock Health's Sidney L. Hamilton. Not pictured: The University of Kansas Health System's Brian A. Dolan.
2018 Future Famers Honored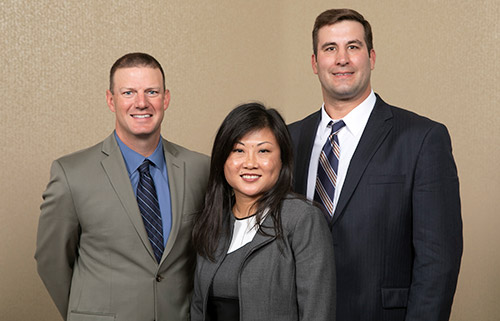 Future Famers Class of 2018 - Standing (left to right): Troy Compardo, Amy Chieppa and Andy Leaders. Not pictured: Ryan Rotar.
2017 Future Famers Honored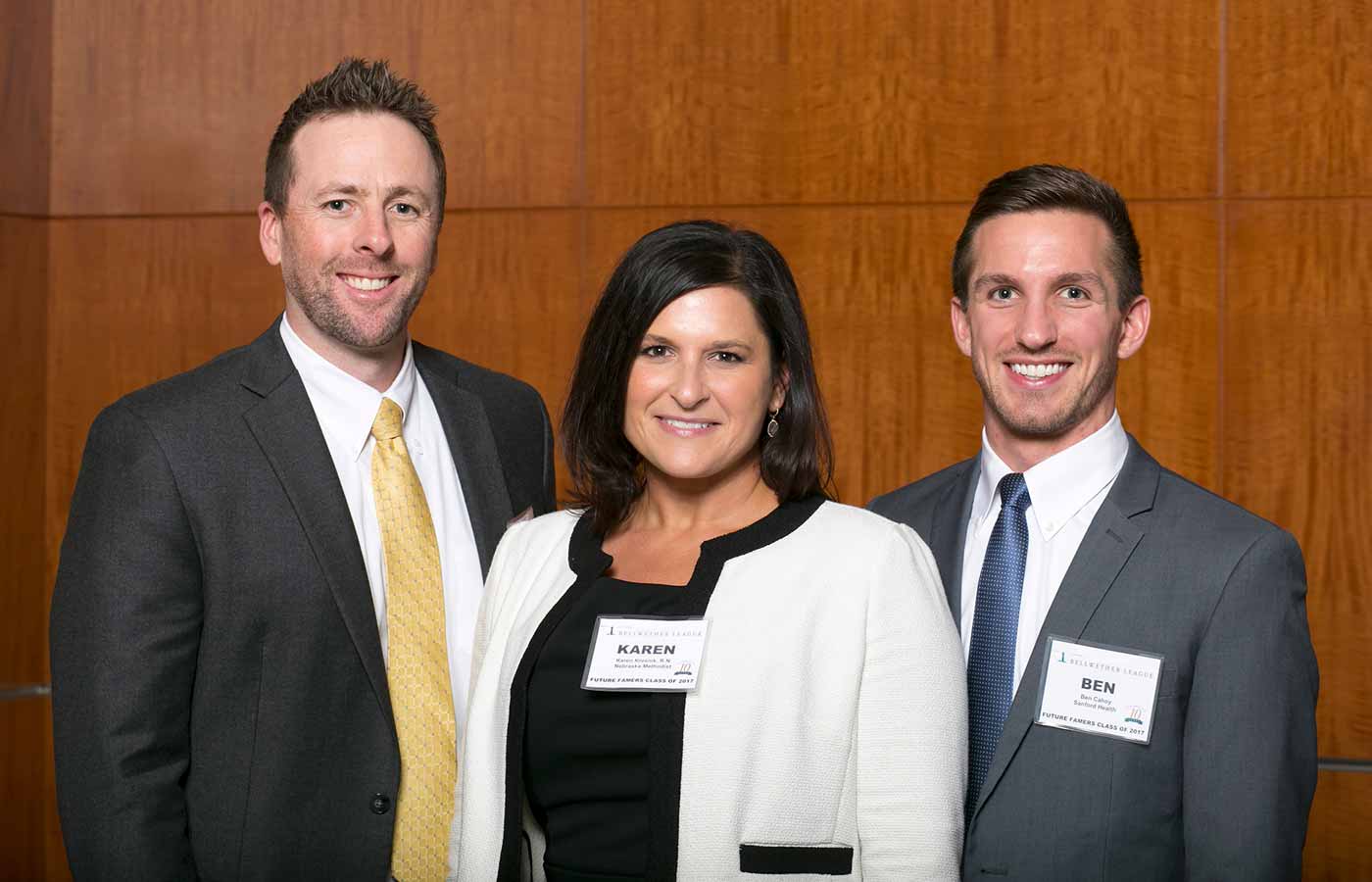 Future Famers Class of 2017 - Standing (left to right): Mark Growcott, Ph.D., Karen Kresnik, R.N., and Ben Cahoy. Not pictured: Derek Havens and Christy Crestin.
2016 Future Famers Honored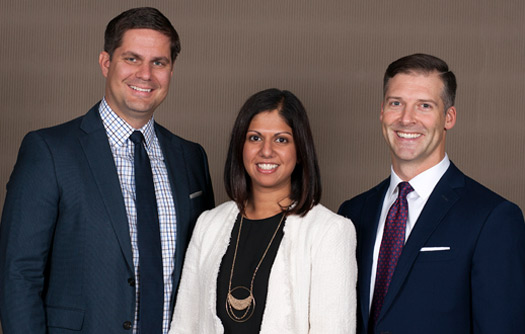 Future Famers Class of 2016 - Standing (left to right): Erik Walerius, Nisha Lulla and Rob Proctor. Not pictured: Jimmy Henderson, Kate Polczynski and Baljeet Sangha.
2015 Future Famers Honored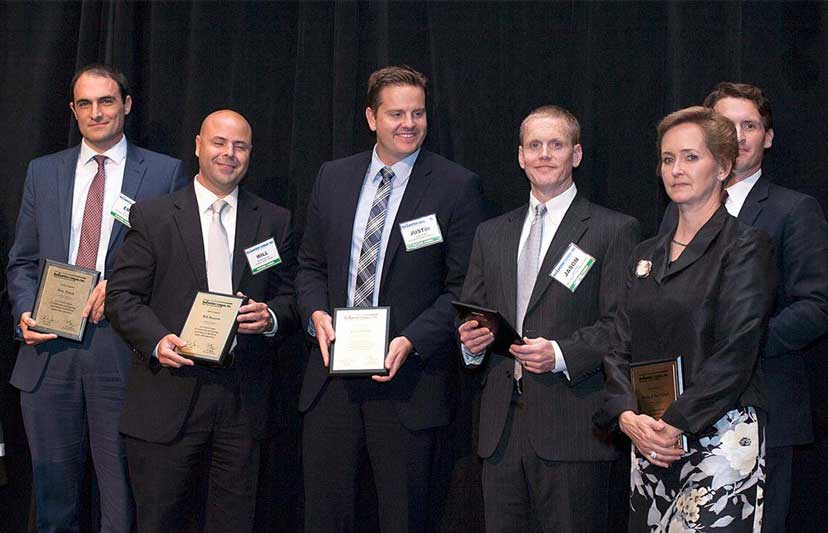 Future Famers Class of 2015 - Standing (left to right): University of Chicago's Eric Tritch, Ochsner Health's Will Barrette, Providence Health's Justin Freed, Mercy Health/St. Rita's Jason Hays, Parkview Health's Donna Van Vlerah and Texas Health's Nate Mickish (back and to the right).
2020 Dean S. Ammer Award for Healthcare Supply Chain Performance Excellence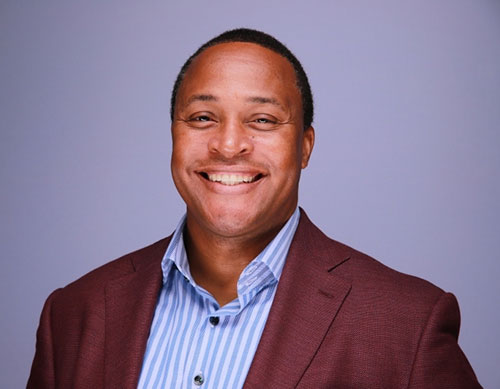 Randy V. Bradley, Ph.D., CPHIMS, FHIMSS, Associate Professor of Supply Chain Management and Information Systems, University of Tennessee Knoxville, Haslam College of Business, Department of Supply Chain Management
Randy V. Bradley Profile
---
2017 Ammer Award Honoree Organization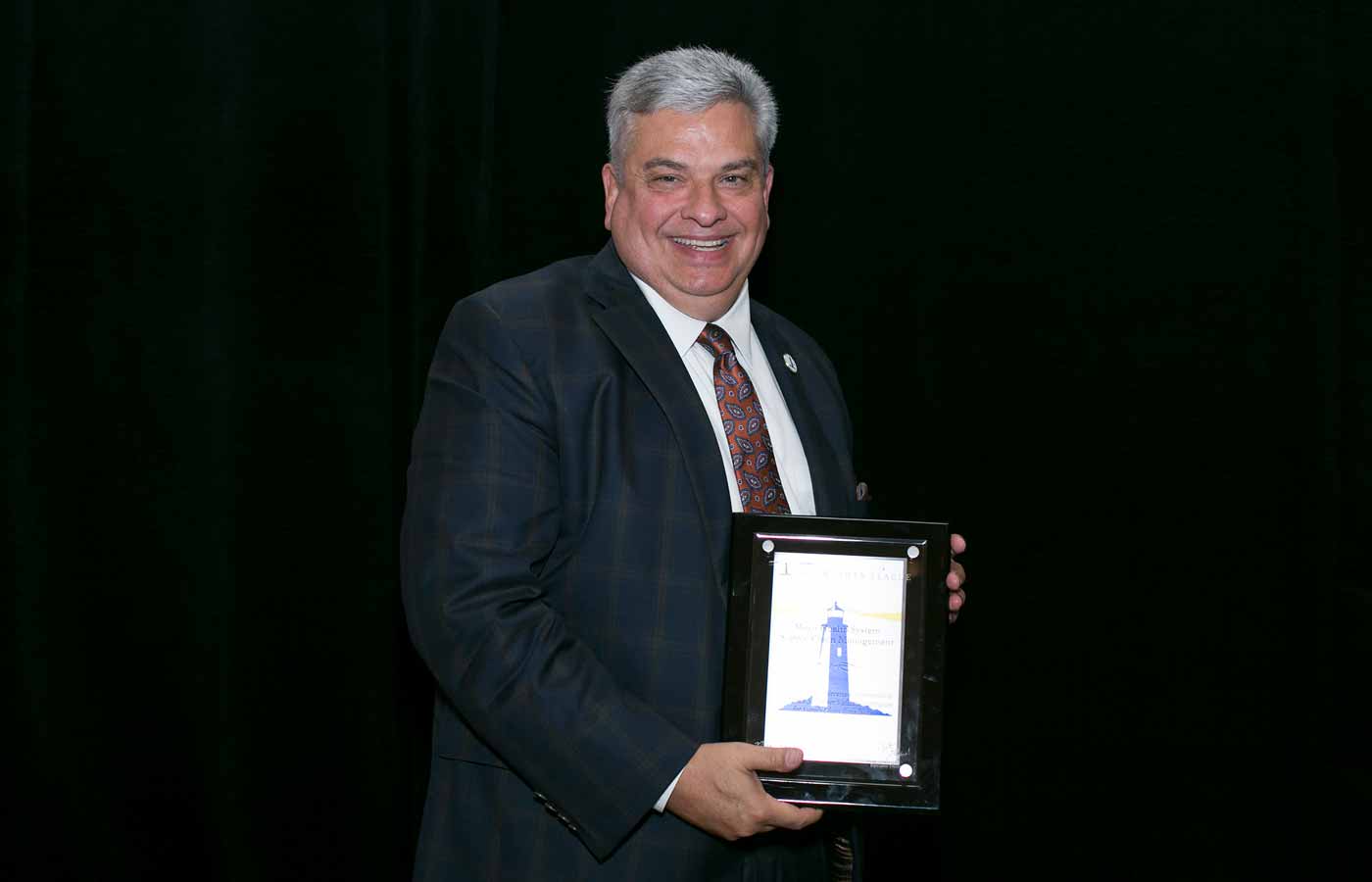 Mayo Clinic's Jim Francis accepts the 2017 Dean S. Ammer Award for Supply Chain Excellence, on behalf of his Ammer Level 5 Supply Chain Organization.
2016 Inaugural Ammer Award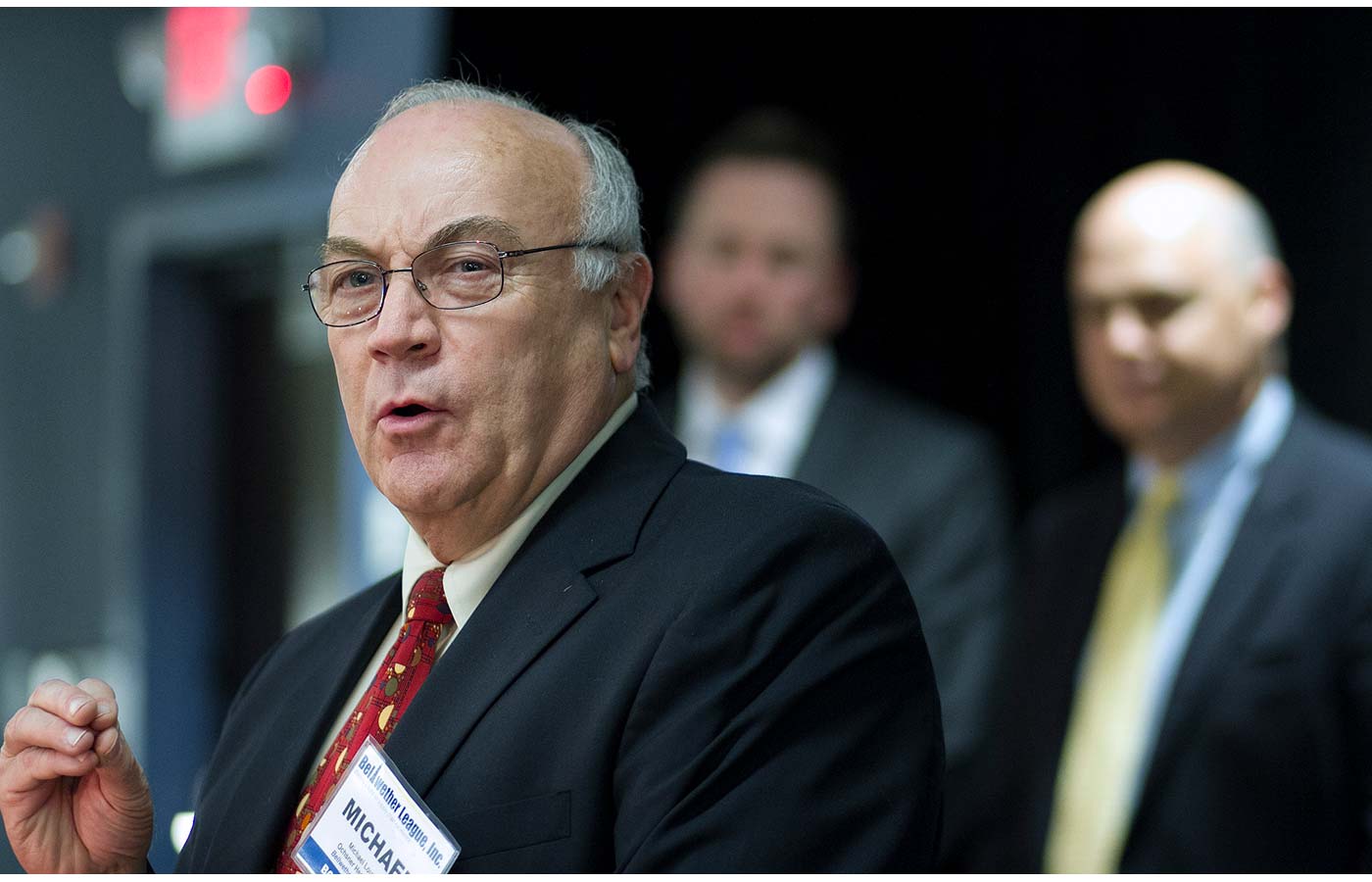 Michael Louviere accepts the inaugural Dean S. Ammer Award for Supply Chain Excellence on behalf of his Supply Chain team at Ochsner Health System.