Awards
Our Practice
Bellwether League Foundation shines a light on supply chain excellence in three ways – through its annual Bellwether, Future Famer and Dean S. Ammer Award for Healthcare Supply Chain Performance Excellence.
Bellwether Award
Bellwether League Foundation's Board of Directors selects deceased, retired and currently active professionals with a minimum of 25 years of exemplary service and leadership performance in supply chain operations that meet its criteria to be publicly recognized and inducted into its Hall of Fame for Healthcare Supply Chain Leadership. Honorees demonstrate their qualifications by advancing the profession through work experience and performance and active participation in professional organizations and their communities.
Future Famers Award
Bellwether League Foundation's Board of Directors selects active supply chain professionals within the first decade of their healthcare careers who do not yet qualify for Bellwether consideration but have contributed to the healthcare supply chain profession in a meaningful way through innovative initiatives and projects.
Ammer Award
Named for the first inductee into Bellwether League Foundation's Hall of Fame for Healthcare Supply Chain Leadership, the Dean S. Ammer Award for Healthcare Supply Chain Performance Excellence honors and recognizes noteworthy executives and professionals in the middle of their careers - Most Valuable Executives (MVEs) who best exemplify the practice and spirit of healthcare supply chain performance excellence. These professionals, through their innovative leadership and influential project management experience, are beyond Future Famer status, but are not yet ready for Bellwether Honoree recognition as determined by Bellwether League Foundation's Board of Directors.
Congratulations to our Bellwether Classes
Read a brief introduction to our class profiles
Hall of Fame archives
For access to the Bellwether profiles and Premium content below, please contact Bellwether headquarters.
Congratulations to the Bellwether Class of 2021: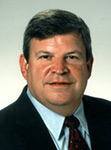 John M. Burks (1954-2017)
John M. Burks may have been known as a conceptualizing marketer, specializing in developing complex selling messages and building name brand recognition for healthcare organizations, but he also served as an instrumental evangelist for electronic commerce adoption and implementation, extolling its inherent value. Further, Burks advocated for the creation and use of e-commerce standards as a founding board member of the Coalition for Healthcare eStandards (CHeS). He played leading roles in launching the successful e-commerce program of one of the nation's largest group purchasing organizations as well as that GPO's private-label purchasing program.
---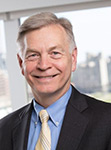 Jacob J. Groenewold
Jacob J. Groenewold was integral in expanding traditional healthcare materials management operations to such non-traditional areas as capital equipment and laboratory as far back as the 1980s. He co-developed one of the first hospital-based supply chain consulting and outsourcing services in the nation as well as one of the earliest hospital-based consolidated service centers that later was acquired by a leading distributor. Groenewold has hired, developed, trained, mentored and supervised hundreds of healthcare supply chain consultants, professionals and leaders for several decades and created one of the first GPO supply chain benchmarking programs in the industry.
---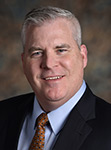 Thomas P. Harvieux


Thomas P. Harvieux epitomizes the progressive strategic and tactical supply chain leader who builds or reconstructs operations holistically from the ground up, something he has accomplished at a hospital within one award-winning health system and then at two prominent multistate integrated delivery networks (IDNs). At all three organizations, Harvieux initiated and led the centralization of supply chain services and effective linkages with clinical information systems. At BJC HealthCare, he established supply chain initiatives that led to more than $150 million in expense reduction spanning a two-year period. He also orchestrated a central distribution program managed by a third-party logistics company and an automated inventory program for clinicians.
---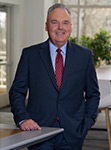 Michael C. Kaufmann
Michael C. Kaufmann has served in a variety of leadership positions across operations, sales and finance, in both the pharmaceutical and medical/surgical product divisions, during his three-decade career-to-date at Cardinal Health, but he is most known for redirecting and reenergizing how the company handles product sourcing and distribution. Kaufmann embraces a "transformational" philosophy in that he anticipates signs of change, not only structuring new ways of doing business, but also having spearheaded numerous diversity and inclusion initiatives for more than a decade. He also helps guide those who may not be as comfortable with disruptive pivots, including divisional acquisitions and spinoffs. Historically, Kaufmann has been a staunch advocate for emergency preparedness and crisis response, even before the COVID-19 pandemic, and promotes the value of supply chain performance excellence.
---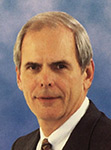 Ben W. Latimer


Ben W. Latimer represents one of the group purchasing pioneers reshaping GPO operations during the Silver and Modern Ages of healthcare supply chain history. An industrial engineer by pedigree and training, Latimer brought management engineering principles and techniques to supply chain processes and clinical practices for nursing. Latimer founded SunHealth as a management engineering consulting and outsourcing company in 1969 that blossomed into one of the leading regional shared services organizations. Due in part to that success, the shared services organization became one of the heritage GPOs to form the Premier Inc. by the close of the millennium. Latimer consistently emphasized the need for quality improvement and ethical business practices.


---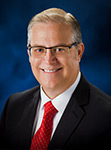 Gary H. Rakes
Gary H. Rakes, CFAAMA, CMRP, CSCS, spent the first two decades of his healthcare supply chain career leading operations at a variety of military healthcare facilities in the U.S. and Europe for the Navy and Army, including the USNS Comfort Hospital Ship. After retiring from active service as a Navy Medical Service Corps Officer, Rakes translated his broad and essential military logistics skills to a variety of private-sector hospitals and healthcare organizations during the next 20 years, improving operations, redesigning workflows and reducing supply expenses on enterprise levels for four distinct not-for-profit health systems and one investor-owned hospital chain region where he established one of the company's regional consolidated distribution centers at the dawn of the growing trend.
---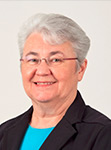 Barbara Strain
Barbara Strain, CVAHP, has become synonymous with the concept of healthcare value analysis, but from the very beginning she has emphasized and orchestrated something much deeper and grander: Supply chain collaborating and communicating hand-in-hand with clinical operations to reinforce physician, surgeon, nursing and laboratory practices with financial and operational improvements. Her clinical, financial and operational focus and influence, by and large, makes her the grande dame of value management, a comprehensive business and clinical concept she created decades ago and whose principles and practices she applied to and honed at her own healthcare organization before sharing with other facilities as a seasoned consultant.
---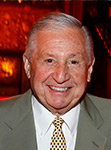 F. DeWight Titus III (1934-2022)
F. DeWight Titus III grew and transformed his grandfather's and father's community retail pharmacy into multiple locations that eventually expanded into a national and then multinational distribution company, specializing in serving nonacute healthcare organizations. Titus' business acumen, customer service dedication, philanthropic generosity and technology implementation not only fortified a growing and valuable segment within healthcare distribution but also molded, shaped and trained current and future generations of pharmacists and pharmacy leaders. Early on, Titus recognized the value of what his family's business offered the community, starting as a teenaged clerk where he enjoyed interacting with patients, a philosophy he instilled within those supporting the pharmaceutical and medical/surgical product distribution company that bore his name until its acquisition by McKesson in the late 1990s.
---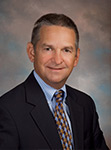 Mark A. Van Sumeren
Mark A. Van Sumeren may be most renowned during the last two years for his data-rich, innovative and inventive "COVID-19 Report." That daily newsletter reaches a host of influential healthcare clinical, financial and operational leaders who rely on its accuracy and integrity to foster essential business decision-making. But his illustrious and long-standing career in healthcare distribution consulting and strategic planning propels Van Sumeren to the top of the list of most-sought-after strategic minds. To date he has helped guide a variety of award-winning provider and supplier organizations, both large and small, to make prudent and ultimately successful moves that benefit patient care as well as their businesses.
---
2021 Future Famers Honored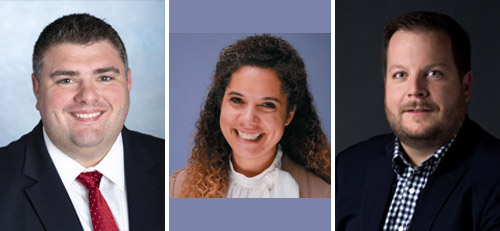 Future Famers Class of 2021 - Left to right:
Brian W. Murray, Assistant Vice President, Supply Chain Procurement, NorthShore University HealthSystem, Evanston, IL
Pauline Oyer, CMRP, Strategic Sourcing & Operations Director, University Health, San Antonio, TX
Bruce J. Radcliff, System Vice President, Supply Chain, Advocate Aurora Health Care, Milwaukee, WI.
---
2020 Future Famers Honored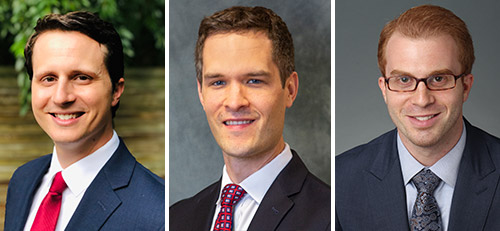 Future Famers Class of 2020 - Left to right:
Hunter Chandler, Director, Supply Chain Information Systems, Wake Forest Baptist Medical Center, Winston-Salem, NC
Jack Koczela, Director of Services, Supply Chain, Froedtert Health Integrated Service Center, Menomonee Falls, WI
Kenneth Scher, CMRP, Vice President, End-to-End Supply Chain, Nexera Inc., New York
2019 Future Famers Honored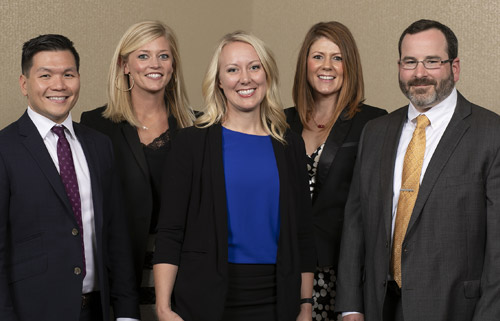 Future Famers Class of 2019 - Left to right: Geisinger Health's Jun B. Amora, Memorial Health System's Erin M. Bromley, Avera Health's Sara M. Henderson, Mid-America Service Solutions' Jessica Rinderle and Dartmout-Hitchcock Health's Sidney L. Hamilton. Not pictured: The University of Kansas Health System's Brian A. Dolan.
2018 Future Famers Honored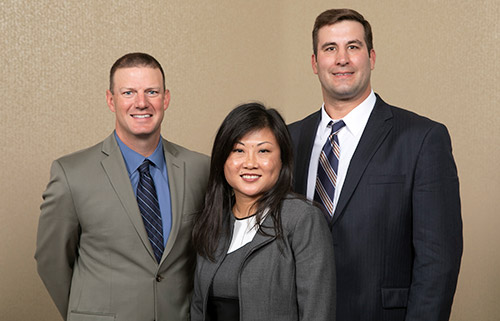 Future Famers Class of 2018 - Standing (left to right): Troy Compardo, Amy Chieppa and Andy Leaders. Not pictured: Ryan Rotar.
2017 Future Famers Honored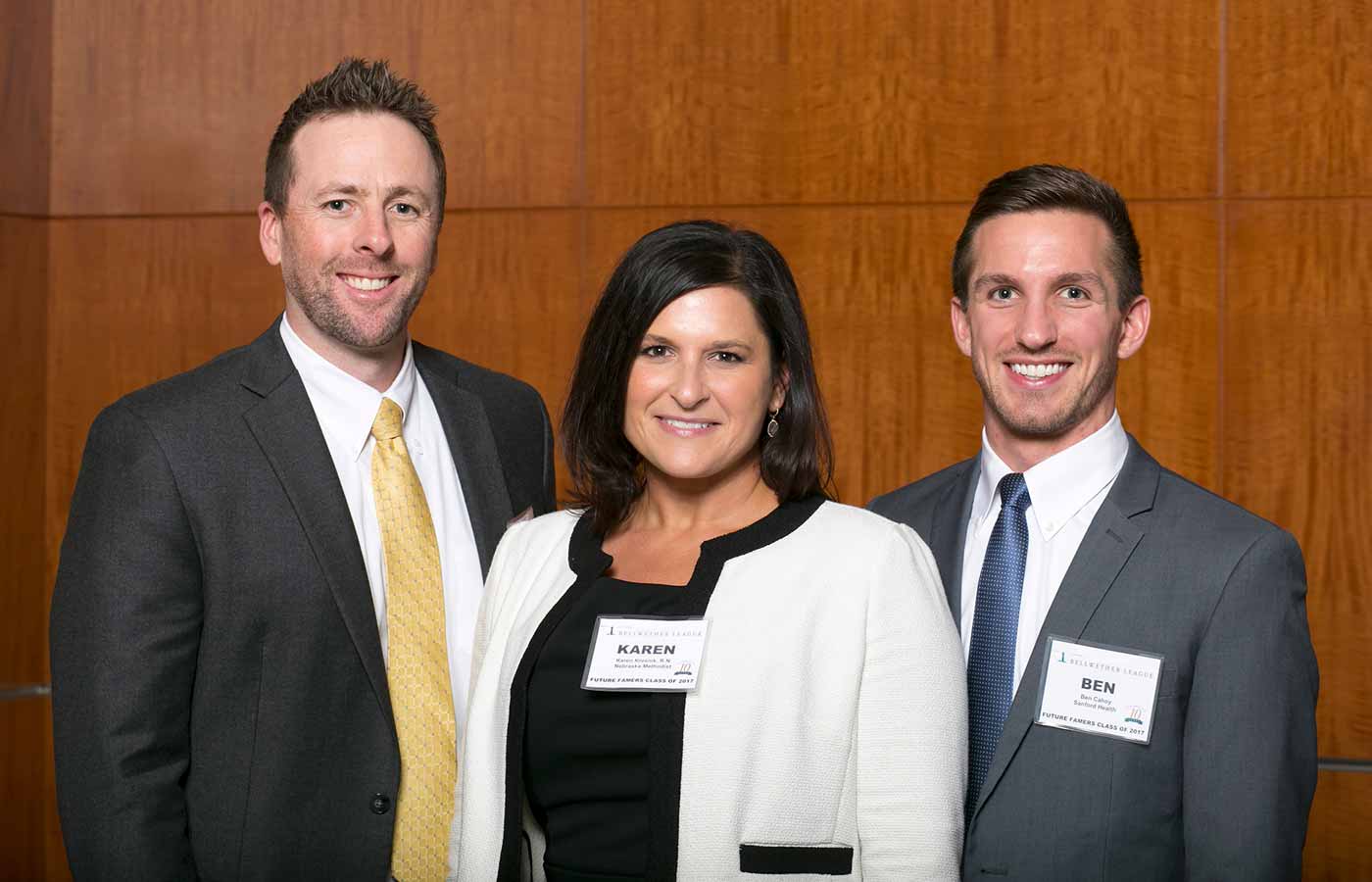 Future Famers Class of 2017 - Standing (left to right): Mark Growcott, Ph.D., Karen Kresnik, R.N., and Ben Cahoy. Not pictured: Derek Havens and Christy Crestin.
2016 Future Famers Honored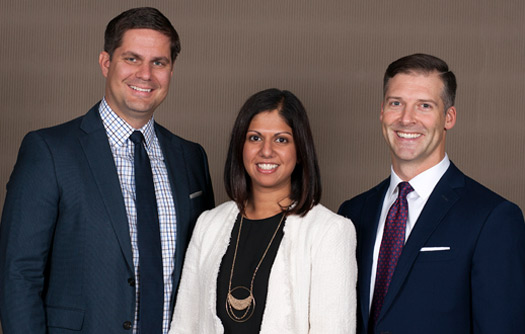 Future Famers Class of 2016 - Standing (left to right): Erik Walerius, Nisha Lulla and Rob Proctor. Not pictured: Jimmy Henderson, Kate Polczynski and Baljeet Sangha.
2015 Future Famers Honored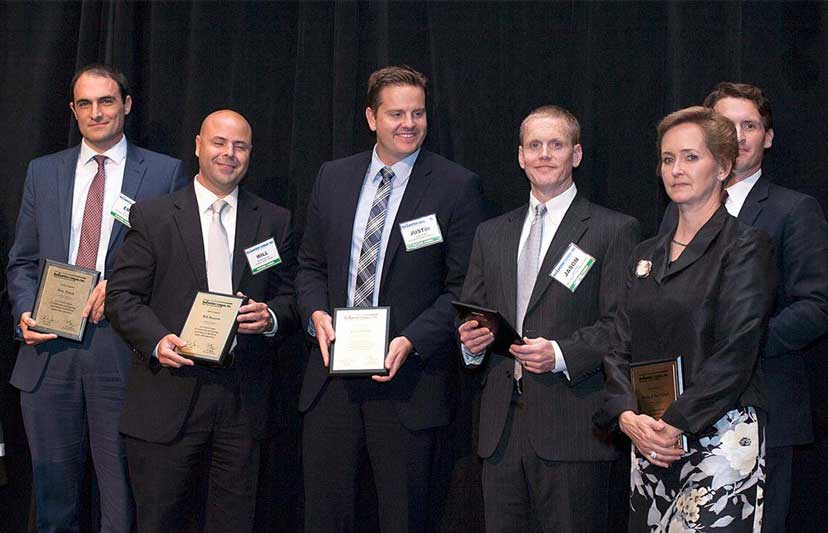 Future Famers Class of 2015 - Standing (left to right): University of Chicago's Eric Tritch, Ochsner Health's Will Barrette, Providence Health's Justin Freed, Mercy Health/St. Rita's Jason Hays, Parkview Health's Donna Van Vlerah and Texas Health's Nate Mickish (back and to the right).
2021 Dean S. Ammer Award for Healthcare Supply Chain Performance Excellence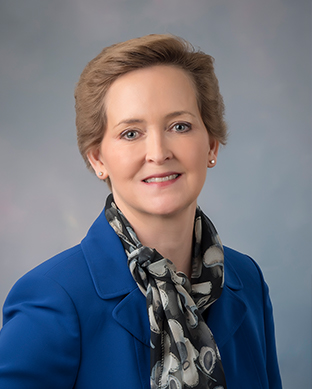 Donna Van Vlerah, Senior Vice President, Supply & Support Services, Support Division, Parkview Health, Fort Wayne, IN

An authentic systems thinker whose skills were honed from her earlier military and space program experience, Van Vlerah understands the deep and wide-ranging impacts of changes to routines – for better or for worse. At Parkview, she has united clinicians with supply chain, developed a central distribution center where consolidated operational decisions and activities are made, revamped the system's courier and transportation service and proactively navigated Parkview's supply chain through the pandemic ahead of the massive demand-and-consumption wave that emerged from government and health agency directions and regulations.
VanVlerah also is one of six supply chain professionals recognized as part of the inaugural Future Famers Class of 2015 and is the first dual-award recipient for Bellwether League Foundation.
---
2020 Dean S. Ammer Award for Healthcare Supply Chain Performance Excellence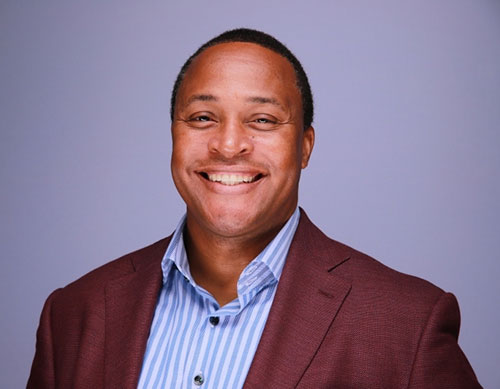 Randy V. Bradley, Ph.D., CPHIMS, FHIMSS, Associate Professor of Supply Chain Management and Information Systems, University of Tennessee Knoxville, Haslam College of Business, Department of Supply Chain Management

2017 Ammer Award Honoree Organization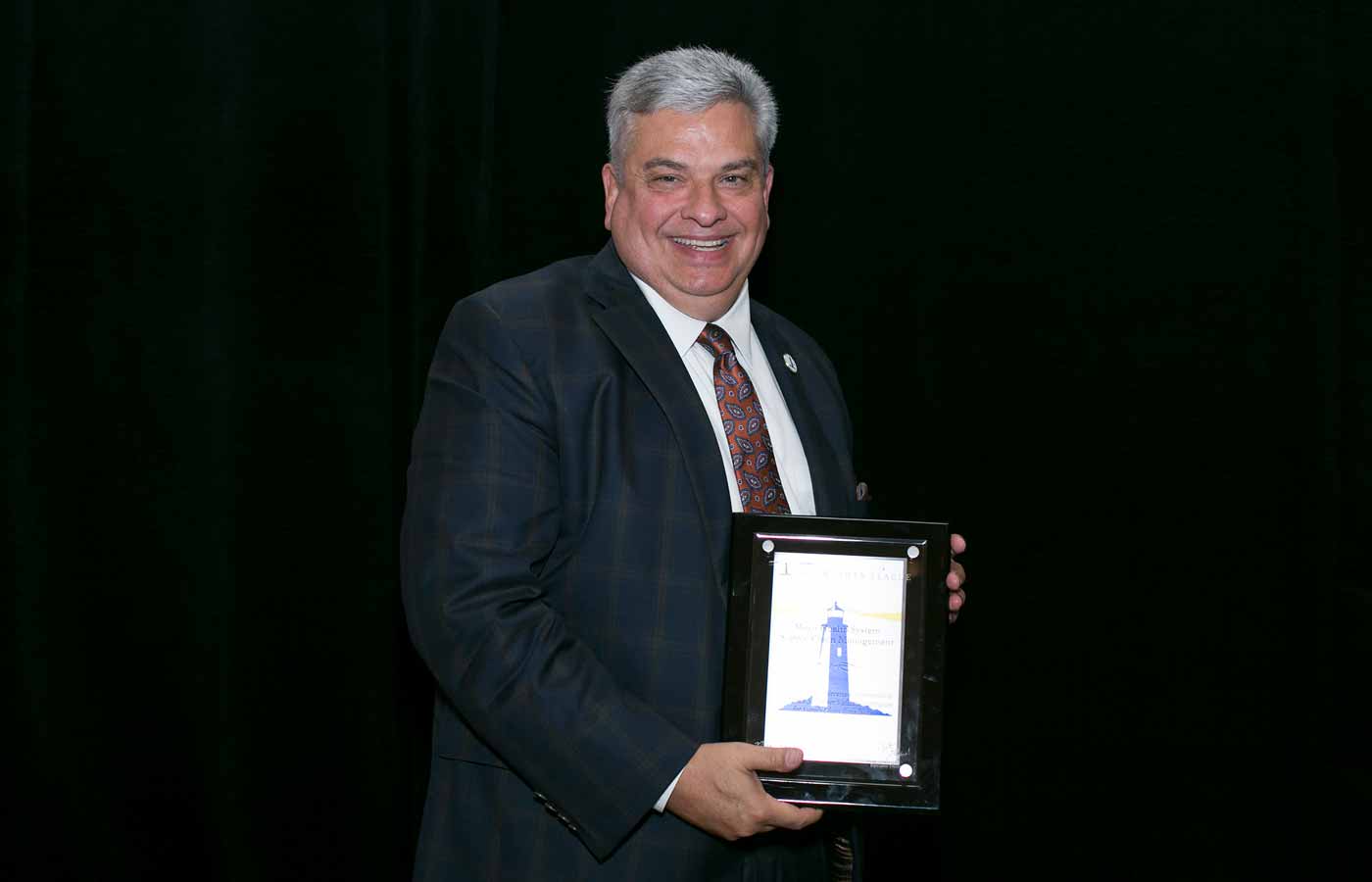 Mayo Clinic's Jim Francis accepts the 2017 Dean S. Ammer Award for Supply Chain Excellence, on behalf of his Ammer Level 5 Supply Chain Organization.
2016 Inaugural Ammer Award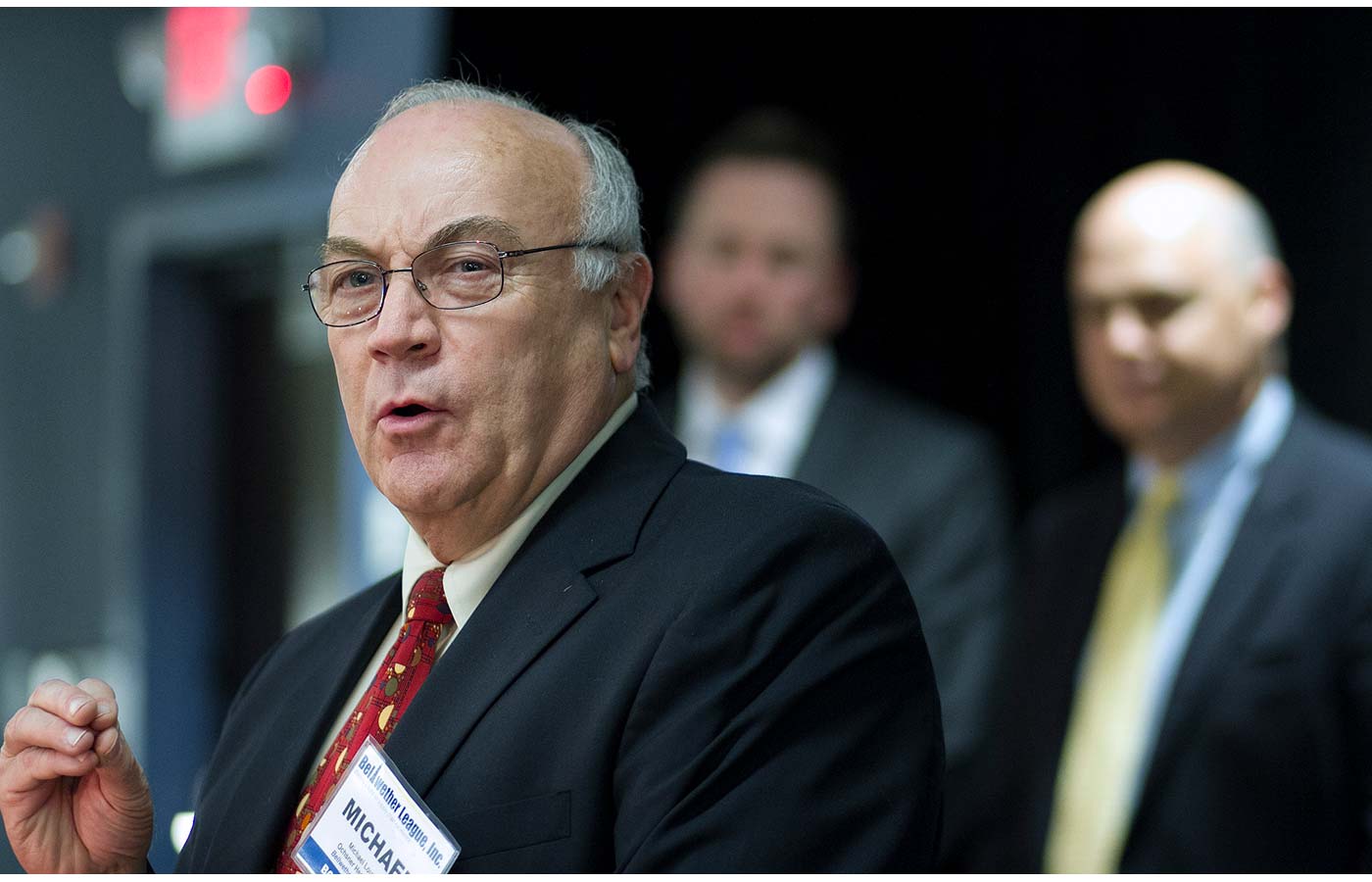 Michael Louviere accepts the inaugural Dean S. Ammer Award for Supply Chain Excellence on behalf of his Supply Chain team at Ochsner Health System.