Leaders & Luminaries,
Edition 3, February 2021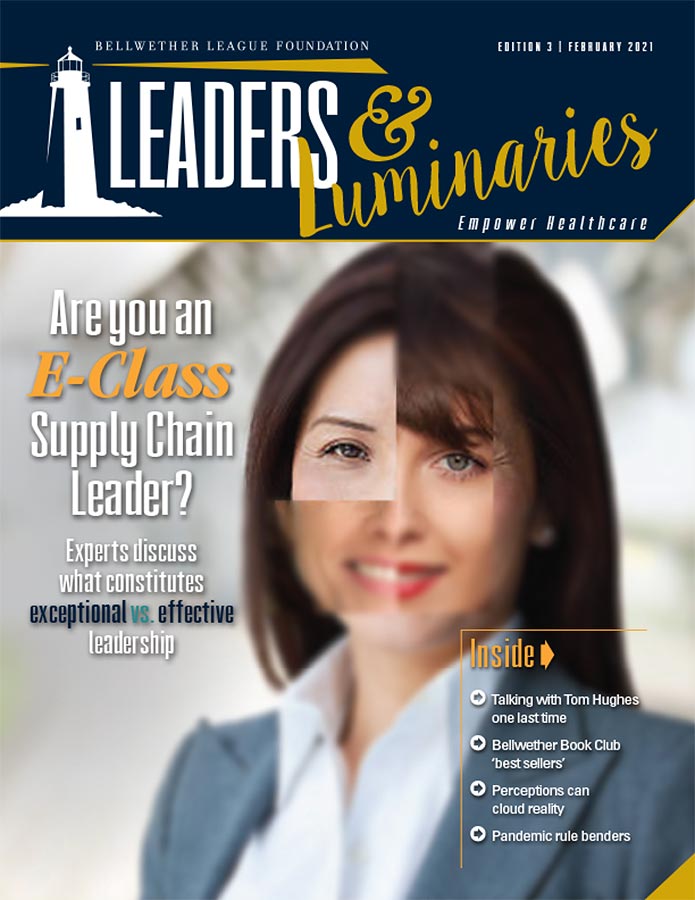 Editor's Note: Edition 3 of Leaders & Luminaries features insights from four celebrated Hall of Famers who have since passed. They include Bellwether Class of 2018's Patrick Carroll (2018), Bellwether Class of 2010's Br. Ned Gerber (2020), Bellwether Class of 2012's Tom Hughes (2021) and Bellwether Class of 2020's Ed Hardin (2021). As a testament and tribute to their long-standing commitment and contributions to healthcare supply chain leadership, management and operations, and as one final demonstration of well-earned respect, we listed them alongside their fellow Hall of Famers and Future Famers without referencing their elevation to eternity. Thank you for understanding.